Our teams are working remotely to meet your tech requirements promptly – Contact us Today !
It's time to leverage the power of Alexa and google home!!
Alexa Skills & Google Actions Development
Bring personalized conversations to life with Alexa Skills & Google Actions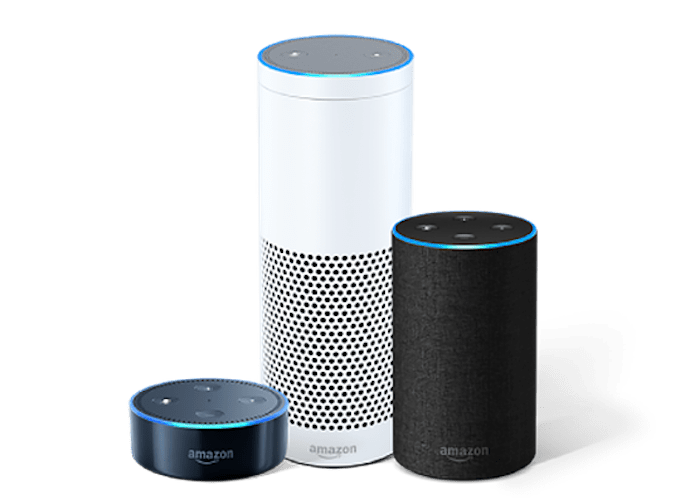 Why have your own Alexa Skills/Google Actions?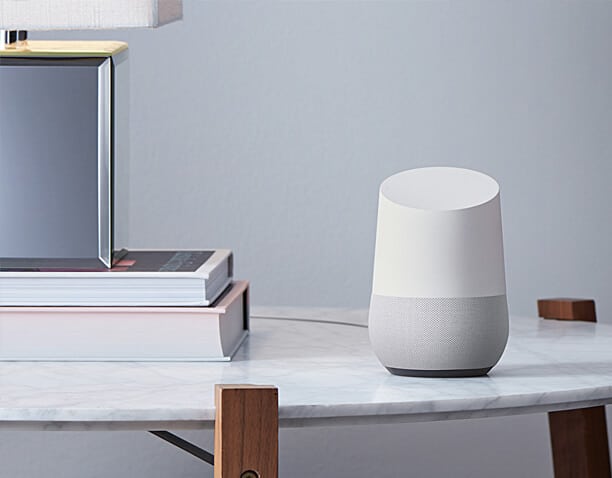 Are you ready to take your brand on Alexa and Google Home?
As smart assistants like Alexa and Google Home proliferate and workplaces today, becoming voice-enabled no longer remains a choice for businesses. It's high time that you empower your business with Alexa Skills and Google Actions as they can serve as powerful customer touchpoints that deliver highly personalized experiences. So if you're all set to leverage the power of Alexa and Google Home, we can help!!
How we can help you empower your business with Alexa Skills and Google Actions??
Enterprise Reporting & Dashboards
Traditional information delivery model rely greatly on dashboard-centric approach for communicating data and information. However, communication of business information should not be dependent on dashboards or siloed in a single system. Rather, it should be readily and conveniently available to those who need it. Conversational assistants are capable of socializing information to simplify reporting and make dashboards more intuitive. Get conversational representations of visual data from sales reports, BI dashboards, and other visual formats.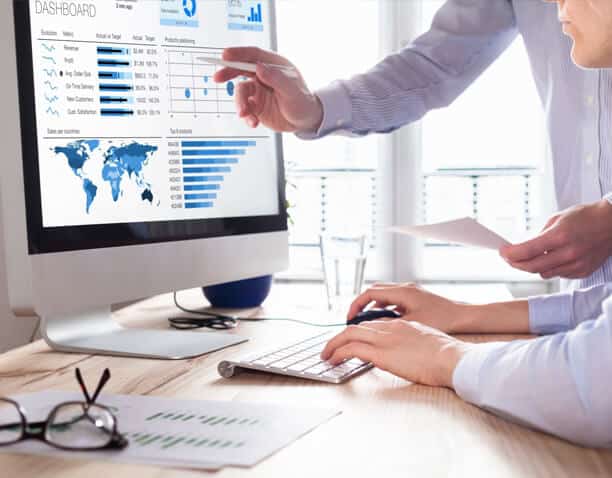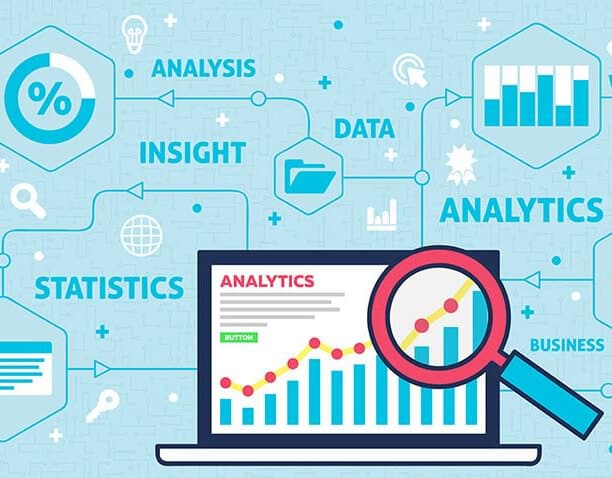 Conversational Analytics
We offer conversational analytics data for smart assistants using technologies such as artificial intelligence, machine learning, and sentiment analysis. The solution gives you valuable reports and insights that can be used to make your customers happier by simply adapting to their expectations.
Intent analysis
Conversational flows
Cross-channel comparison
Events and funnels
Most common words
Live transcripts
Cloud and On-prem Integration
The capabilities of smart assistants can be amplified manifold by harnessing the power of cloud. Our expertise extends to the integration of AWS and Azure Cloud with them to increase their relevance for your enterprise. Avail the power of cloud integration to expand your horizons. Smart assistants also integrate with Google's G Suite and Office 365, while offering support for on-premises exchange for the business users to facilitate calendar scheduling and several other processes.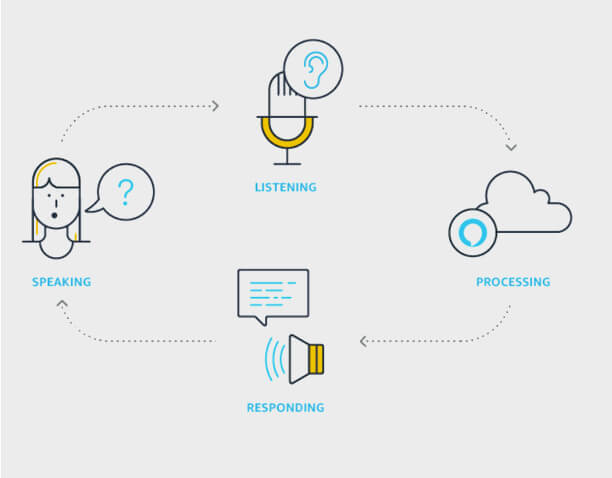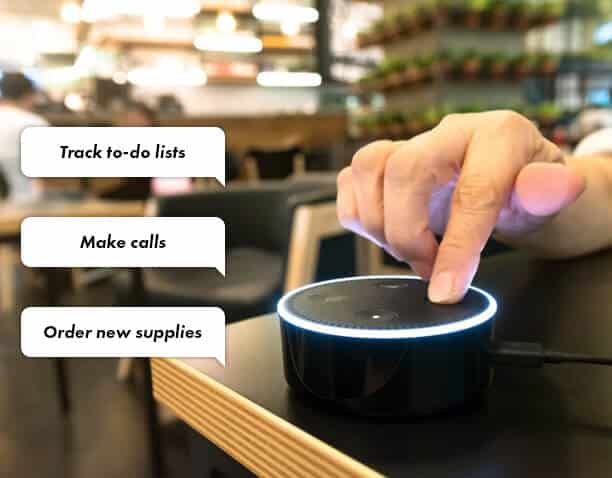 Smart Office Automation
As these smart assistants proved their worth in multitasking, we help you integrate them with your corporate tools. We create your very own context-aware voice skills that serve business use cases. Our voice tech solutions simplify tasks at your workplace and enhance efficiency as well.
Find open meeting rooms
Manage calendars
Track to-do lists
Make calls
Order new supplies
Find information such as the latest sales data, or inventory levels.
Productivity Enhancement
Integrating innovative smart devices in your working space offers extensive enhancement in the productivity of the workforce. Office automation with Alexa or Google Home becomes a norm as the simplest and most complex tasks can be handled by these voice-enabled personal assistants.
Read priority emails
Book appointments
Schedule meetings
Give reminders
Turn on/off smart devices
Answer questions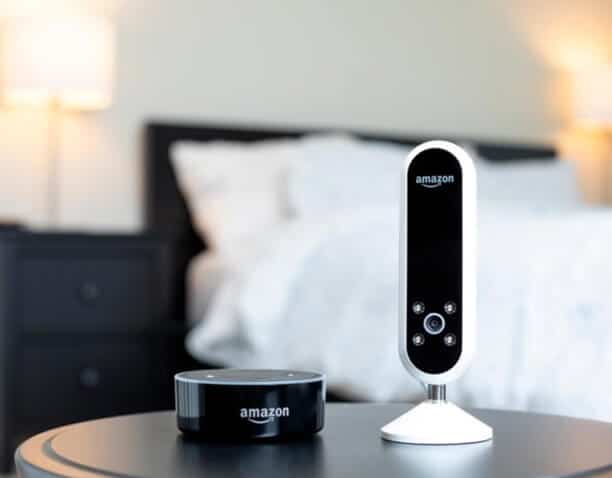 We implement your ideas and translate them into reality!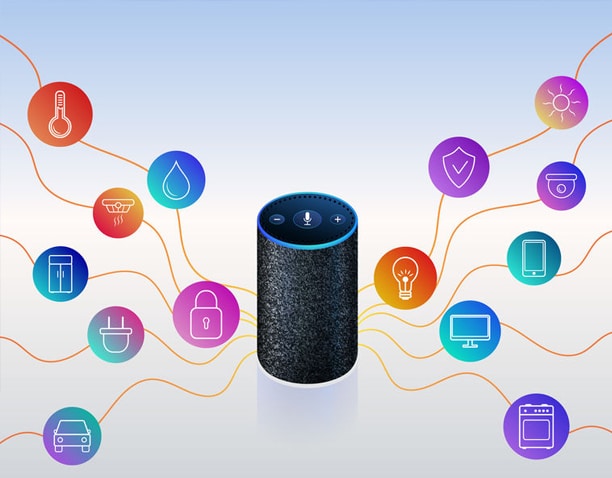 Voice User Research
While developing for voice as an input, context has a crucial role to play. We conduct in-depth research on your customers to know them better.
Skill/Action Prototype
Once we understand your users and their expectations, we build a prototype of Alexa Skill/Google Action that would match them.
Develop and Launch
We develop and test the skill/action amidst your target audience and get them launched on Skills/Action Store once validated.
Optimize and Analyze
Our team helps to accelerate Alexa Skill/Google Action for rapid market adoption and gather customer intelligence for optimization.
test