JavaScript is a popular multi-paradigm language. It supports several programming styles including event-driven, functional, and object-oriented. JavaScript was earlier used for the client-side programming. But these days JavaScript is a popular language for server-side programming as well. To summarize the whole idea in a single line – JavaScript is the language of the web.
What is the JavaScript framework?
A software framework is a virtual entity in which software offering specific functionality can be customized by adding user-written code. Similar to a software framework, JavaScript framework is a collection of JavaScript code libraries that provide developers a set of pre-written JS codes for performing regular programming tasks like web application development.
Why JavaScript framework is necessary?
JavaScript framework is used for Java web application development where the programmers can customize the functions and use them as per their convenience. Frameworks are used specifically for web application designing and thus, they are preferred by most of the website developers. JavaScript frameworks are basically tools that make working with JavaScript hassle-free and smooth. These frameworks also help Java experts to build the device responsive application. This feature of responsiveness is yet another strong reason why the JavaScript framework is best when we talk about the high-level machine language. Let's have a look at the best JS Frameworks in 2019 and which is the best option or application development..
Which is the best Javascript framework?
Being a Java web development company and having the experience to work with many frameworks, we know which is the best Javascript framework. We will share some useful insights in this blog so that you can select between Angular, React and Vue frameworks. Java developers need to discuss every factor, including a budget, application size, time, end-users, resources & project objectives while choosing the framework.
Make sure if you hire Java developer who builds strategies for your web application it is important to be aware of the pros and cons of all available frameworks in detail. The quality of the web application makes a big impact on the market. You also need to consider the project scope and the framework's compatibility with your requirements before making any final decision. This blog will definitely give you a better understanding of all major frameworks along with some useful insights.
1. AngularJS
AngularJS was launched in 2010 and is one of the premium frameworks operated by Google. It is a powerful, open-source and efficient framework mostly used for building single-page applications. It makes use of MVW architecture and is very popular for building cross-platform apps. It reduces the burden of testers and Java developers by offering both client-side MVC and MVVM architecture. Startups and mid-sized businesses outsource development services for their business solutions.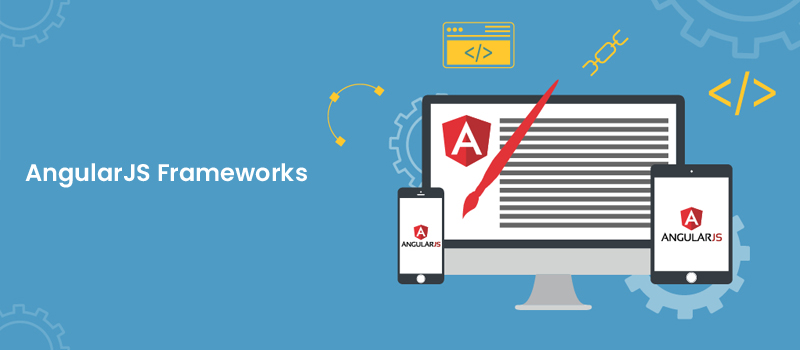 AngularJS Features
Data-binding – This amazing feature saves developers from writing lengthy code. It synchronizes the data between the model and view components.
Templates – The HTML templates are directly parsed into the DOM by a browser.
Dependency Injection – This feature helps in natural development, understanding, and testing.
Directives – This feature helps to create custom HTML tags that act as the new custom widgets.
The application development is faster in comparison to conventional HTML+Javascript development.
It can be configured in MVC as well as MVW architecture
2. ReactJS
ReactJS is in huge demand among business enterprises due to its features to build smooth and appealing interfaces. Java experts like its code splitting, and concurrent rendering feature during application development. It was released for the users in the year 2013 and is a major JS framework for developing single-page web as well as mobile applications. It is an open-source framework having features to build iOS, and Android applications.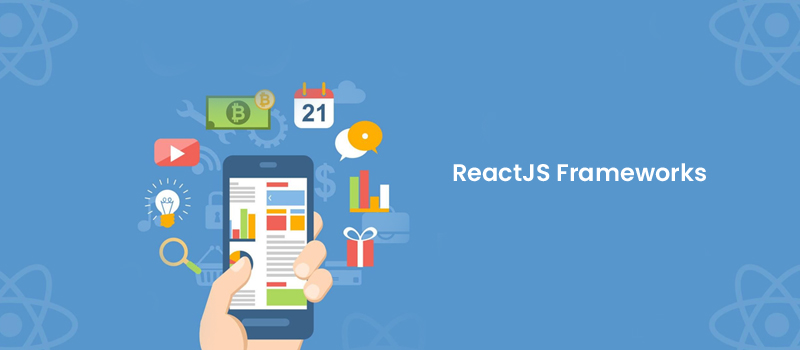 ReactJS Features
Components – React is a declarative and component-based JavaScript framework. UIs are developed by dividing web pages into small components. The component feature is helpful when code maintaining is required while working with big projects.
JSX – It is a javascript extension indicating developers that the script requires processing and conversion to the actual javascript. JSX applies shorter and simpler syntaxes to ease the coding work.
React can be used with other frameworks including Angular and Backbone in a very simple manner.
3. Vue.JS
Vue.JS is a robust & powerful framework that is light in weight, open-source and was released in the year 2013. It is in high-demand to develop single-page applications, particularly the user-interfaces by applying the component composition technique. Vue.js inherits features of React.JS and AngularJS to develop high-quality as well as engaging web applications.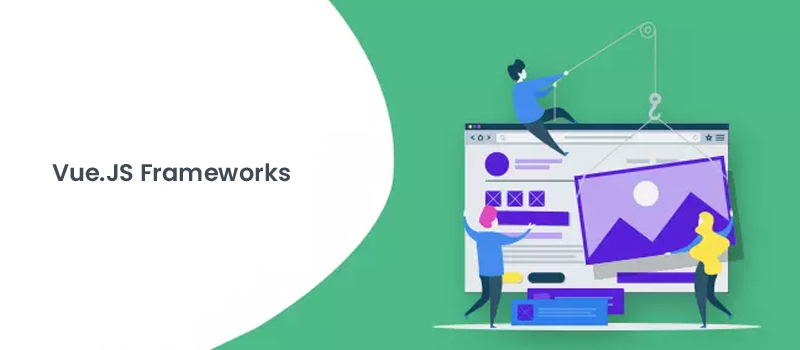 Vue.JS Features
It has a tiny footprint.
Simple to understand and develop.
Flexible and easy to integrate.
Templates – Vue implements HTML based templates. All the templates are valid HTML that is parsed using HTML parsers. JSX can be used to write render functions.
Transitions – Vue provides transition effects to applications when items are inserted, & removed from the DOM.
Components – It is a powerful feature that extends the basic HTML elements to enclose the reusable code.
Choosing a JavaScript Framework that works for you
Choosing the best JavaScript framework to build web applications can be a tough job, considering the above options. While you can compare them as per their features and ask yourself a few generalized questions to get a fair idea about the best one. Here are a few important questions that you need to consider:
What is the scope & objective of web application?
Features & functionalities I expect the framework to provide?
Is the framework high in demand?
Does the framework have community support?
These questions play a vital role in selecting the appropriate framework for web application development. It is important to hire Java developer having complete knowledge & skills of above- discussed frameworks.
Frequently Asked Questions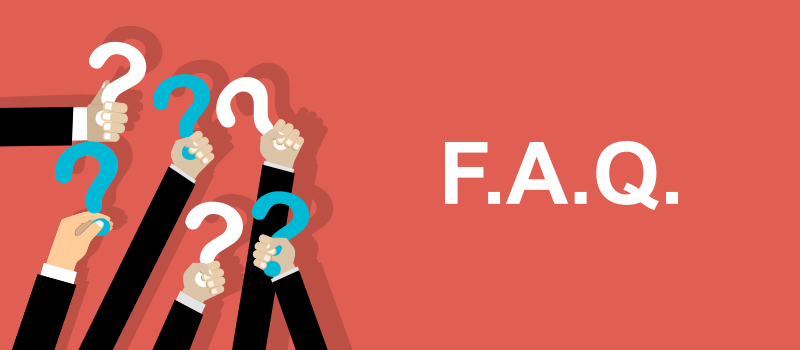 1. Do I really need a JavaScript framework?
Yes, you need a framework for doing server-side programming. Programmers can customize the functions and use pre-written code as per their convenience.
2. Which is the best JavaScript framework?
Business enterprises have a different sets of requirements for every web application. React, Angular & Vue.JS are some of the most popular frameworks in the market currently. Vue.Js comes with a set of templates & CSS that make it right for developing single-page web applications. Moreover, it offers scalability and versatility that is very important for web applications.
3. What are JavaScript frameworks used for?
JavaScript framework is a set of JavaScript code libraries that provide Java developers a pre-written code to use for developing, customizing web applications. It is used for the adding of features and tasks to build web applications around.
4. What is the difference between a JS libraries and frameworks?
The major difference between the two is the control flow. The functions offers by a library is called by its parent code, whereas a framework defines the complete application design. A framework is not called by the developer; instead the framework call and use the code in some specific manner.
Wrapping Up:
Till now you might have gathered a lot of information about the differences between React, Angular and Vue.Js regarding features & benefits. The selection of one framework for your Java web application development completely depends on your business requirements. OrangeMantra is a web application development firm you can trust, we are renowned for our expertise, professionalism and experience.