Our teams are working remotely to meet your tech requirements promptly – Contact us Today !
Swiggy-type food delivery app for an on-demand business
Food delivery market in India is growing rapidly. Ordering food online has become a trend now. There are numerous established players in the market, with each delivery app having their own set of pros and cons. For this reason, the client wanted an app that could make them stand apart.
Objective
The client was looking for an extensive Android/iOS based mobile app to cater their numerous customers across the entire geography of the country. The aim was to avail maximum reach while delivering seamless experiences for the diners, delivery staff, and restaurant owners alike.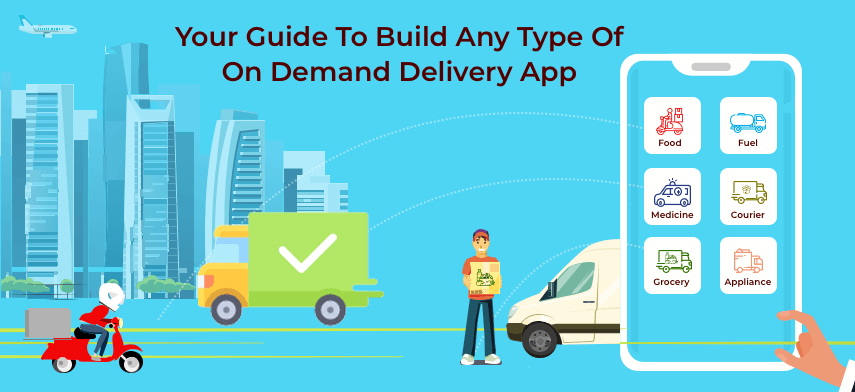 Approach
Looking at the multitude requirements, we opted for creating separate native Android and iOS-based applications. The app was boosted with some outstanding features such as multiple payment options including UPI, secure checkout, live tracking, and more for the customers. Similarly, a darker mode setup was facilitated for the delivery executives boys to ensure less battery usage.
Challenge
The primary challenge was the extensiveness of the solution, with three different apps needed for the restaurant partner, customer and delivery executive. The app needed to give the customers a smooth experience like they were sitting in a restaurant and placing an order. Further, a very simple user interface was required so that any user belonging to any age group can log in and get started with ordering. Having a significant reward system, vigorous order management system, and top-class performance were some other challenges that came in the road and needed to be addressed.
Outcome
The client's business became reachable to the targeted audience into the food delivery domain and they made some outstanding consumer satisfaction results. Not only their customers but their competitors were also impressed by their all- time high revenues and the customer response their app.
25% boost in customer retention rate
35% increase in customer base
40% increase in revenues
test