The Solution We Provided 
Product Information Management (PIM) integration to eCommerce changes the way businesses handle online operations. The PIM creates a single place to collect, manage, and publish product information. Online retailers can also develop product catalogs and distribute them to various online commerce channels. Our PIM integration solution enabled the company to accurately collect all their product data. The eCommerce team of the cosmetics company was able to share that information easily and quickly across various channels and retailing partners.
The PIM integration solution was customized for Shopify. It simplified the export and import of data and product catalogs. The integration handled the management of information related to product variation, image exporting, and synchronization of multiple stores, among others.
The Shopify eCommerce solution used by the company didn't have ready-to-use capabilities to managed product information and categories at a larger scale.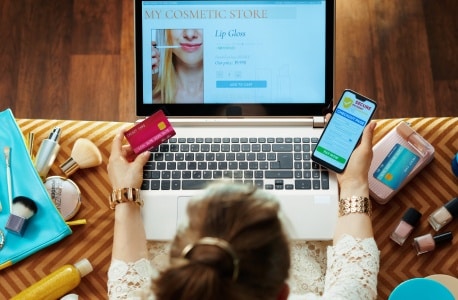 The Results 
The integration helped the beauty care products maker to improve eCommerce processes and better manage their product data. The results were visible immediately after the integration process was complete.
The company was able to easily gather all their product data and quickly share across channels.
Customers' shopping experience improved dramatically on all shopping platforms.
The consistency and seamlessness of product information drove customer engagement.
The company reported a 25% surge one month after PIM integration.
The company was also able to share product information with retail partners on a daily basis.