Our teams are working remotely to meet your tech requirements promptly – Contact us Today !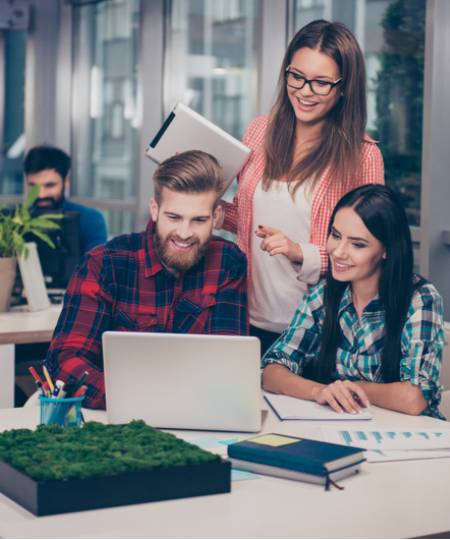 Digitizing Payment for Every
Kind of Business
As the wave of digital technology sweeps across industries, businesses have to embrace software solutions to stay in the competition. Digital payment solutions prepare you to stay at the forefront of this rapidly-evolving industrial landscape.
We build mobile apps and web solutions that turn your business around to face the ever-growing competition. Be it a payment mobile app, an internet banking solution, or a payment gateway, we're poised to meet your requirements at every level.
Key Features of Our Digital Payment Solutions
Digital payment solutions offer a host of useful features that level up your business.
Our Digital Payment Offerings
From digital wallet development to maintenance and support, we deliver a full spectrum of services.
Mobile Wallet App Development
Digital wallets that bring financial transactions in the palms of customers' hands. Whether you are a small business or a large financial services corporation, we're ready to build mobile wallet apps for you.
Point of Sale Solutions Development
We offer highly customized POS solutions for a diverse range of businesses. With the development of custom POS software and PIN pad interfaces, we've enabled the business to render a great customer experience.
Internet Banking
Solutions
With powerful online banking offerings, a growing number of businesses are transforming their business model. We empower businesses to best use digital payment technologies to their advantage.
Stride into new levels of success with futuristic technologies
We strengthen clients' business with handpicked features of digital technologies. Digital payment technologies enable businesses to excel by collaborating on shared goals.
Drive business efficiency
Streamline and automate payment processes by using digital payment solutions. With tools like mobile wallets and POS software, your business gets an unprecedented boost.
Analytics for BI
The use of digital payment solutions substantially improves your data analytics capabilities. These tools have in-built data visualization features that bolster your software infrastructure.
Transparency builds trust
Digital payment solutions make transaction histories more transparent. It remarkably enhances the trustworthiness of your business. With blockchain, this has become easier.
Security assurance
Our digital payment solutions have features that make them more secure trustworthy. Features like two-factor authentication ensure the safety of customers' data and money.
Superior service
Software-based payment solutions give you immense opportunities to improve customer service. With customized payment apps, you can address every need of your customer service.
Ready for future
By implementing our digital payment solutions today, you can get ready for a more demanding tomorrow. Let the technology work for the future of your business.
Looking for feature-rich Digital Payment Solutions?
test