Our teams are working remotely to meet your tech requirements promptly – Contact us Today !
We Build Powerful Environments For Enabling Quality And Agility In Software Development
As technology disruption poses a constant threat to businesses, they look for accelerated solutions built with agile software development approach. Continuous integration and continuous delivery lie at the core of this approach. The biggest challenge lies in establishing an environment that fosters collaboration and integration. DevOps, the combination of Developers and Operations, serves as the solution as it enables communication, collaboration, and automation to facilitate a better workflow between software developers and IT operations professionals. An improved workflow translates into faster development and deployment of applications, products, and services.
At OrangeMantra, we render reliable DevOps services and solutions that ensure agile delivery for software-driven innovation. These solutions enhance communication and collaboration and remove the bottlenecks in software development. They are designed to bridge the gaps between software development and IT operations to generate agility in the production of software products and services and improve operational performance as well. Our methodology revolves around establishing the right process and then choosing the right tools to deliver advanced software solutions at high speed.
Why DevOps?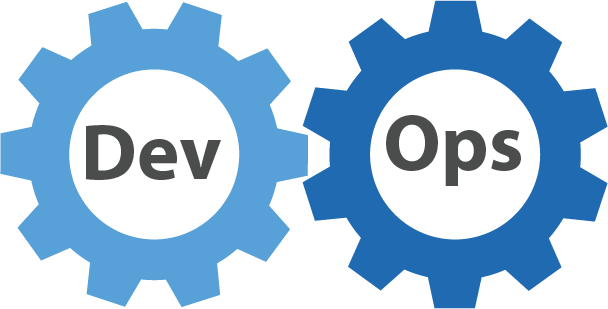 Faster time to market along with increased production availability, leading to an overall improvement in ROI.
Improved collaboration between teams, resulting in better managerial and operational culture in the organization.
Reduced cost of sustaining a stable and reliable operating environment, effectively improving productivity.
Speedy detection and faster resolution of defects, ensuring delivery of high-quality products to the customers.
Continuous deployment, testing and monitoring to facilitate the adaptation of shorter release cycles.
Enhanced team flexibility, driving new changes with unmatched agility and making processes faster than ever.
Our Services
Infrastructure Management
Management of the Cloud and on-premises infrastructure to enhance their scalability and reliability.
Configuration Management
Standardization of resource configurations followed by the enforcement of their state across the IT infrastructure.
Deployment Automation
Automation of the deployment process to reduce the production time and enhance agility and efficiency.
Code QA And Integration
Code inspection and improvement followed by continuous integration to ensure quality build of the solutions.
Virtualization
Provision of the same compute and network environments for the developer and IT teams in the organization.
Tracking And Monitoring
Continuous monitoring of the infrastructure and database with the implementation of reliable tracking tools.
Our Process
Assessment and Strategy Planning
Assessment of the current state of DevOps process along with visualization of the desired state to create a strategic roadmap for DevOps transformation.
DevOps Pilot Framework
Creation of a pilot framework and an optimal tool stack for the implementation of a standard DevOps setup to bring agility in delivery for the organization.
Managed Services
Management and enhancement of team member skills, tools, and processes across the development and operational teams.
End-to-End Implementation
Analysis, design, automation, and implementation of DevOps according to the requirements of individual projects.
Development, Build & Integrate
Bitbucket
Git
Mercurial
TFS
Jenkins
Bamboo
Testing
Selenium
JUnit
NUnit
VSTS
Jmeter
TestNG
Cucumber
Appium
Log & Performance Monitoring
Splunk
Zabbix
AlertLogic
Sumo Logic
Logstash
Azure OMS
Cloud/Iaas/Paas
AWS
Azure
Google Cloud Platform
Rackspace
OpenStack
Configuration Management & Automation
Chef
Terrafor
Packer
Puppet
Ansible
Security
Imperva
Cloudflare
Snort
Tripwire
Fortify
Container Service Platform
Docker
Mesosphere
Azure Container Service
Open Shift
Release Management
Urban Code
Vagrant
Atomic
Nomad
XL Release
Collaboration
TFS
JIRA
Trelo
Why Choose Us As Your DevOps Partner?
Avail a robust software automation environment which enables continuous integration and deployment.
Have a team of skilled and experienced DevOps professionals working on your project.
Ensure complete security of networks, environments, and applications with regular audits.
Get automated configuration management of diverse environments such as production, sandbox and more.
Enable cost-saving benefits through an effective yet affordable global delivery model.
Acquire comprehensive solutions with load balancing, automation scaling, and automation failover.
Obtain reliable real-time software and hardware monitoring with responsive alert systems.
Frequently Asked Questions
No, DevOps and Agile are not the same. Agile can be used as a part of DevOps. It is a software development methodology. After the software is developed and released, the agile team doesn't care how the software is performing rather move on to the next sprint. On the other hand, DevOps focuses on developing software, preparing it for release, and deploying it in the most reliable and safest way. In DevOps, software development need not use agile discipline. However, it may use the waterfall development process.
Practically, every industry that relies on software delivery, and other application delivery endpoints such as various devices, web, and mobile services are leveraging DevOps services. Some of the industries where Orange Mantra has proven experience and expertise in enabling DevOps services include:
Home automation
Industrial automation
Networking
Medical devices
Video surveillance
While the developer community performs software development that includes coding, implementing, testing and re-writing the code, the operation team takes care of the system that runs that code. They work on things like how to make the software secure, how much processing power will be consumed by the software to run, how to make it perform efficiently, and how to keep it running. DevOps matters when these two teams need to work for the same system but work according to their own thought processes. DevOps empowers both operation and developer communities with common methodologies and processes to work together in mutual cooperation.
Want To Avail A Customized DevOps Solution?
test