Our teams are working remotely to meet your tech requirements promptly – Contact us Today !
Our experienced mobile UI designers are experts in designing an interface which is easy and intuitive for the novice users. We have a complete understanding of user-centered design principles with adept technological skills in mobile application development.
Our mobile UI designers have 5+ years of hands on experience with PhotoShop, HTML 5, CSS3, Xcode, typographic skills, and more. Furthermore, UI/UX designers work with business analysts and development team to bring out a complete integrity in the design reflecting exactly the client's business value.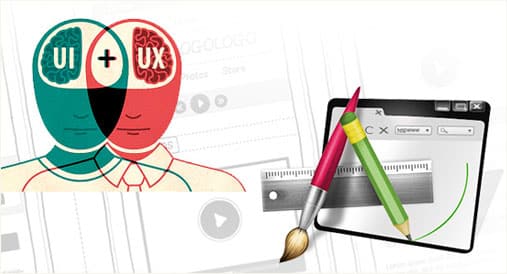 Customized App Design for Industry
Moreover, we are always prepared for Application redesign and keep in pace with the changing trend and ensure that our client's application are not outdated.
Some of the significant aspects we cover while designing are:
Follow personas, experience maps to understand users
Technical know-how and authenticity
Design are goal-driven to reach the right user
Easily accessible and recognisable designs
Planned structure and placement of design elements
Original, uncluttered, and simple design
Standardized layout across the application for usability
Proper call to action architecture
Feedback is friendly and human with timelined response
Compatibility with the selected devices
Context aware user interface
Use of trends like gestures, diffuse backgrounds, etc.
Why Choose Orange Mantra?
New mobile trends for end users
The best apps are the ones that are more engaging, customized for required functionality, designed to perform, simple-to-use incorporating the new mobile trends i.e., it's purely meant for end users and we do so.
Highly creative design team
Our team comprises of UI and graphic designers, mobile technology developers, interaction architects and experts, and creative thinkers who work together and ensure aesthetics and functionality to the application.
Platform specific design
We design apps for your specified platforms like Android, iOS and offer consistent user experience across various mobile devices and develop cross platform application through PhoneGap app development.
Technical feasibility checks
We verify the minute aspects of the application design, analyze the scope and limitations from technological aspects, mobile ecosystems and bring feasible ideas into reality.
Digital skeuomorphism
Skeuomorphism adds more life, energy, vintage appeal to the mobile app designs. It helps to bring in emotional experience with the digital devices and make the application more personal for the user.
Rigorous user-experience testing
We deploy the latest technologies to test user experience and ensure that the application is delivering the welcoming results. Moreover, we upgrade the application once the user base increases.
We Stand As Your Trusted Partners For All Your Mobile UI/UX Design Implementation.
Client's Testimonials
"I couldn't be more satisfied with the work that Orange Mantra has done for me. Right from my first meeting with Vinit and his team, I sensed that this association will be a fruitful one. They were very clear about the vision I had about showcasing my brand and emulated my ideas perfectly. These guys are truly creative…they combined their ideas with my vision to craft outstanding results for my business."
–Shazia Ahmed
"The team is always willing to help in every possible way. They served a professionally-designed, beautiful website which was just perfect for our business' needs. I am impressed with their skills and attention to detail. The customer service is unmatched."
–Jared Alder
"Not having a mobile responsive site meant trouble for our business. We needed to do something and do it fast too. Orange Mantra won our confidence right at the first meeting and we were sure that they would do the job. They lived up to our expectations and gave our site a makeover in days. It's been a great experience working with them. I have never needed to ask twice for answers as they have always been bang on, both in terms of quality and timing."
–Katherine Shaw
"Thanks guys for the awesome job, I am pleased with the result. The team has always been in touch and they were happy to change the app design as I wanted. I will surely hire them for my next one too."
–Ryan Ross
"Orange Mantra offers highly skilled professionals, whether it is about development or design. They designed my e-commerce website and got us impressive results. We are pleased with their approach- effective, responsive, well managed, the team always delivers what is needed and does it well in time. It's a pleasure to work with Orange Mantra team."
–Karen Henning
test