Our teams are working remotely to meet your tech requirements promptly – Contact us Today !
Get 14 Days Free Trial on Shopify!! Avail Now
Recently, we decided that we needed to have CRM support for our Shopify store. We needed a reliable Shopify partner to help us with the integration and thankfully, we found OrangeMantra. These guys are not only experts for the job but are truly dedicated and helpful too. Planning to get more integrations in future and would definitely approach OM for them."
- Clement Swanson
"Working with OrangeMantra has been a fantastic experience from the very beginning. They created an amazing Shopify e-commerce website for us and it served as an excellent launchpad for our business. Thanks guys, great job!!"
- Ben Chandler
"The road looked long when we decided to migrate our e-store from WordPress to Shopify. But thanks to OrangeMantra, the journey was smooth and the results excellent. We were able to make the transition effortlessly with the support of these guys."
- Mericha Menzes
"As we wanted to popularize our Shopify store, we required a trusted technology partner. OrangeMantra did the job perfectly as they developed an amazing Shopify SEO plan for us. The team showed a keen interest in our requirements and created a strategy to match. We're impressed guys!!"
- Warren Sillars
"I am glad that I chose OrangeMantra for setting up my e-commerce store. These guys truly are Shopify specialists. I commend their services…they are up and ready when you need them and also value the client's time."
- Vick Haider
"I needed an extraordinary-looking e-commerce store for my designer brand. Thanks to OrangeMantra, I got one that matched my expectations. They designed a wonderful theme for my store and made sure that it pulled customers for me."
- Cheryl Stone
"There was a time when we were encountering issues with our Shopify store one after the other. Luckily, we found a trusted Shopify partner in Orange Mantra. They gave us extensive support in resolving problems as soon as they came up. To date, they maintain our e-commerce store and we absolutely rely on them for keeping it in a great condition."
- Greg Hanks
What We Offer
We develop custom Shopify apps which can create limitless possibilities for e-commerce stores looking to integrate new functionalities
Product Procurement
With this integration, you can automate the product procurement process. As an order is placed in Shopify, it will be shared with the fulfillment provider for timely procurement of the products.
Inventory
Integrate smart inventory solutions for updating, synchronizing, monitoring, and managing your inventory across multiple Shopify accounts and selling channels in an effective manner.
Sales
The purpose of sales integration is to encourage sales and increase the order value. This is done by means such as adding smart recommendations, integrating wishlists, review options, product bundling, and more.
Shipping
Shipping integration allows you to automate the fulfillment process by establishing seamless connectivity between dropshipping, warehousing, shipping, and tracking solutions.
Marketing
Marketing integrations facilitate the marketing functions through diverse means such as SEO and email marketing. These help you to get new visitors, engage the existing ones, and boost the traffic to your store.
Customer Service
With customer service integration, you can integrate various customer support platforms such as Live Chat, phone, and email into your Shopify e-commerce store. They enable you to deliver better support to your customers.
Social Media
Social media integrations help you to leverage the power of social media for taking your business ahead. They enhance engagement, increase conversions, and build your brand across social channels.
Accounting
Accounting integration enables you to save time, effort, and money on managing the accounting functions such as managing invoices, orders, customers, tax reports, and more, all at one place.
Reporting
Avail the powerful reporting integrations to get an insight into the shopping behavior of the customers, understand the traffic and conversion trends, and make informed decisions regarding your business.
Looking for Shopify partners?
Why Choose Us
Expertise in creating performance-oriented Shopify e-commerce stores with diverse functionalities
Dedicated team of highly proficient Shopify developers who have rich experience in working for cross-industry clients
End-to-end Shopify services that ensure the fulfillment of the entire business requirements
Proven methodology with seamless communication along with regular reporting so that the client is always in touch
Competitive pricing with plans that align with the requirements and budget of the clients
Flexible hiring options with experts available for hire on an hourly, part-time, or full-time basis

Explore The Projects We Have Worked On
We have a brilliant track record with a large number of successful projects to our credit. View our portfolio or get in touch with us to know more.
View Portfolio
Contact Us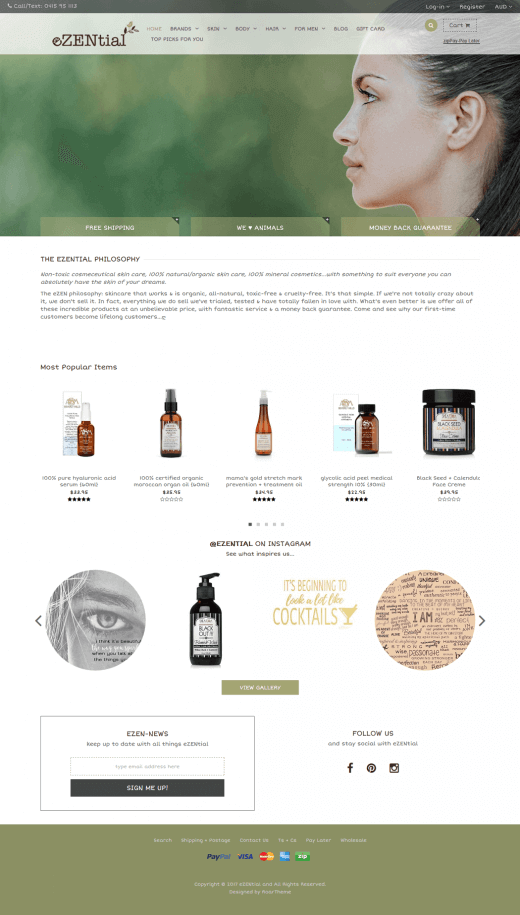 test