Social Engine is best way to create our own online community or website. It' s a white-label social networking service platform. It' s very simple and gives you full control on your site and management, with fine control on all detailed parts of your site.
Continuing with our supreme quality, our services are also offered in Social Engine Development by Social Engine Web Developers. Orange Mantra' s Social Engine developers are profitably proficient to the diverse demand of the customers locally and globally.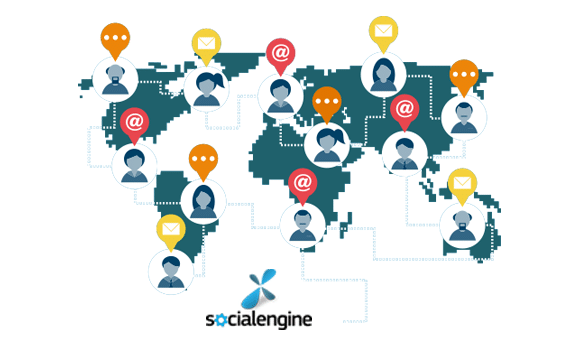 To deliver the utmost contentment to our clients from Orange Mantra' s one stop solution, internal team of committed Social Engine Web Developers works accurately in harmony with requirements of clients. Our experts have far reaching proficiency to provide Social Engine web development services in a proficient way.Committed Social Engine web developers from India are experienced and up to date with social' s systems features and play an exceptional role in allowing the clients to effortlessly handle and control.
We are an ideal combination of high end technical knowledge and proficiency to follow the definite structure of client' s requirements and to end on an outstanding business resolution for a speedy and favorable outcome.
Social Engine Development Services offered By Us
Custom Plugin Development
We customize your website in a way that you may schedule posts to be shared on wall/profile for specific date and time; member level settings; and more as per the need.
Social Engine Customization
We build websites as per your business/community strategy. The themes/templates used are customized, user-friendly, direct, and apt for the field you are into.
Customization of third party plugins & Integration
We install third-party plugins to get more features, customize and integrate as essential for the website uniqueness and functionality.
Migration from SocialEngine 2.x and 3.x to Latest SE
We maintain your SocialEngine website by upgrading it regularly to the latest versions for opitmal and error-free performance.
Website designing & make them responsive
We cater to the present audience by making your design responsive to desktop, mobile gadgets like smartphone, tablets, and any devices.
Mobile and tablet enabled search engine
We comprehend the importance of mobile today and optimize your website on mobile and tablets for appropriate search engine results.
Server Setup & Management
We are experts in server management and provide network server setup and management services with full security and no downtime.
Payment Gateway Integration
We integrate safe and secure Payment Gateway for your website so that the users may have a complete and secure transactions.
Migration from Ning to SocialEngine
We migrate your former website built on any platform to SocialEngine with unique style, without losing any of the data and add additional required data.
Template customization
We provide template customization services with our team of web professionals and provide you a personalized template that meet high quality standards.
Performance Optimization
The appropriate content, design and all technical makeovers will be adept if the site gets properly loaded. We optimize your website for accurate and error-free upload.
Features
Secure
Self hosting
Anit-spam features
Multi social frameworks
Fully encrypted source code
Membership levels management
Drag n drop content management
Full documentation and user guide
Complete control and 100% ownership
Support from a large and global community
3rd party application and plugin integration
Membership billing High flexibility On addons
Social Engine PHP
You may plan and implement as to how you would like to connect, share, and interact with fellow members on the site.
Choose social frameworks like Facebook or Twitter and add sub-networks to group members as per location, workplace, or desired criteria.
You may use built-in, visual drag and drop CMS to arrange content, create pages, place advertisements, customize widgets, and more.
Create multiple levels of membership, assign moderators, assign specified access to selective members, and, so on.
Create a social network on your own server with Social Engine PHP and make any custom changes as you need. SocialEngine PHP helps to have diverse styles of social networking.
Social Engine Cloud
You may launch a perfect social website in minutes and integrate your desired community to your current website.
Your members may sign-in instantly, be interactive like publishing the posts and comment back to their own social channels.
It is 100% customizable and as such one may add their logo, change colors, layout, custom widgets and pages.
It could be made responsive and one may access the community from anywhere with any of the mobile devices.
Create a social network instantly with no hosting or coding requirement. SocialEngine cloud helps you to add modern features as that of streamlined networks like Facebook, Pinterest, or so.
Our successful milestones in SocialEngine platform are shared below. Our portfolio speaks of our extensive experience in the domain. You may review our own Social engine plugins namely Socialengine members you know, Socialengine testimonial, Socialengine event document plugin via the links depicted below. Further you may find our reviews on socialengine.com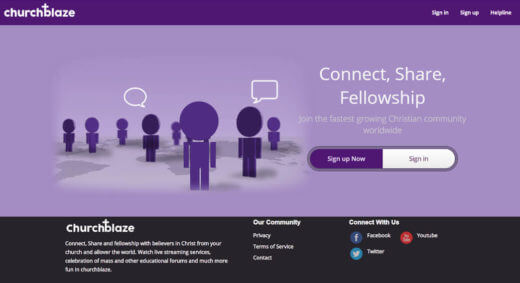 Explore The Projects We Have Worked On
We have a brilliant track record with a large number of successful projects to our credit. View our portfolio or get in touch with us to know more.
View Portfolio
Contact Us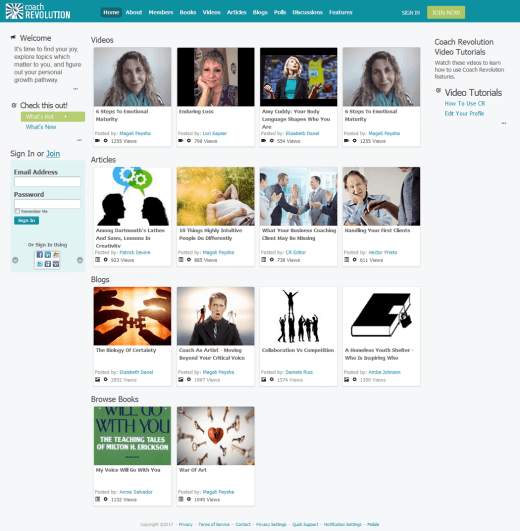 Client's Testimonials
Working with OrangeMantra has been a great experience. We were struggling with a niche staffing requirement and finding the right person to fill the position was a big challenge. Thanks to OrangeMantra's persistence, we were finally able to get a perfect match.
I am really happy with their services. Their recruiter was interested in understanding my requirements because she wanted to give me just the right resource. The best thing is that being an IT company themselves, they are good at understanding Great communication, no wastage of time and money!
I approached OrangeMantra for managed staffing last year and I was thoroughly impressed. The quality of candidates they connected with me was exceptional. The recruiter team deserves to be commended for their follow-up communication. I would definitely recommend OrangeMantra to everyone.