Sure, we create websites and web-apps. But what we really do is find creative and innovative ways to leverage the latest in web-based technologies to improve your marketing and communications efforts.
After studying the challenges facing our clients, we devise smart, strategic solutions that deliver measurable results. Solutions that further marketing campaigns, automate processes, extend brands, position new products. Solutions that resonate with their target audience. Solutions that fuse leading-edge technology and award-winning creativity, so the final product is as easy on the eyes as on the user.
Your very own Website, brand new or re-imagined. Tailoring creative design and site building to your industry, audience, and marketing strategies is one of our strengths. In addition to standard functionality, we can include all sorts of cool features, from tools that make your life easier to apps that keep your users coming back for more.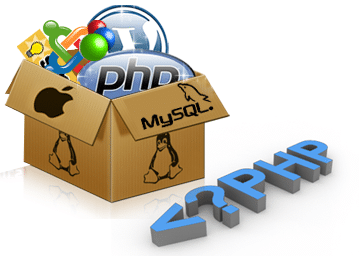 We understand every project is unique, and proper planning and strategy helps make it a success. But that' s not all. We stagger our work, taking time to do it right, so you know you' re project is getting the attention it deserves.
How many people are visiting your site regularly? Where are they coming from? Are you even on the first page of results when potential prospects search for you? We will re-work your information architecture and work some SEO magic so that you start getting a better return on your investment.
When you combine these services with our excellent staff, professional work practice, efficient scheduling and expertise in the field of web development, there is no doubt that – OrangeMantra will more than meet your needs and requirements as a client.
At OrangeMantra, we use advanced technologies for websites design & development and applications. We use best of technology for providing you customized, cost-effective and results-driven solutions
Client's Testimonials
OM team did a great job. The problem has been completely solved in a short time! I liked the regularly communication so I was always informed about the working status and the next steps. Thank you again!.
Christoph
We have been working with OM since mid-2015 now and they have been a trusted partner for us. Till date, they have delivered three projects for us and the fourth one is in process. Everybody, from the talented developer team to the top management professionals, has been thoroughly dedicated and helpful. I also had the opportunity to be at the Gurgaon office on my last visit to India. Vinit and his team are passionate people who look for mutual growth. I am impressed guys!
Louis
Orange Mantra offers highly skilled professionals, whether it is about development or design. They designed my e-commerce website and got us impressive results. We are pleased with their approach- effective, responsive, well managed, the team always delivers what is needed and does it well in time. It's a pleasure to work with Orange Mantra team.
Omair
They are very sharp and they really understand their work, very patient and understanding. I would recommend OrangeMantra to anybody with serious project.
Isaac
OrangeMantra has a good PHP developer' s team and I enjoyed working with them. Communication and responsiveness were top-notch and his skills were reasonably strong. In any case where the work was beyond his ability, they were very forthcoming and we worked well as a team to find additional freelancers to support the core work. I enjoyed working with Orange and will likely have additional jobs for him in the future.
Cristiano
This has by far been our best experience on oDesk and we are glad we made the right decision by hiring OrangeMantra guys for our eCommerce website. The team was super responsive over Skype, there design skills were beyond exceptional and their professionalism was high class. I would continue to work with OM for future projects…well done guys!!!
Mick
OM has turned out to be a great technology partner for my business. I have been taking their services for the last 5 years. They have developed high-quality mobile application and website for my business. The team has also been maintaining it with regular updates as and when needed. I trust them fully as they have always delivered the best solutions in time.
Brad
We partnered with Orange Mantra several years ago, and have found it to be the most amazing service provider. The team is thoroughly professional and the support they provide is unsurpassed. They simplify complex technical issues so that we can understand them and think of a solution together. They are responsiveness and knowledge is impeccable too. Every single interaction with Orange Mantra is a positive experience.
Adam
Team excels at quickly learning systems. They picked up my existing AngularJS project, and extended its capabilities in a matter of hours. Amazing!
Bryan
Professionalism, flexibility, talent that can be trusted. I am extremely pleased with Vinit and the team. I am looking forward to work together again hopefully with bigger and better projects. Thank you so much guys!!!!
Omer