Our teams are working remotely to meet your tech requirements promptly – Contact us Today !
Around the world , from last couple of years Zend Framework has not only evolved but also took the top space amongst favorite frameworks. It is regarded as one of the best MVCs in market.
We at Orange Mantra , are advance team of expertise in ZF. We have expertise with experience of 3-4 years in Architecture design and site building using zend optimizer and zend guard. We believe in providing a cost effective and future enhancing solution to our clients. We believe in long term relationship and work as our first priority.
Zend framework is our forte owing to our vast experience, we provide solution to according to client needs.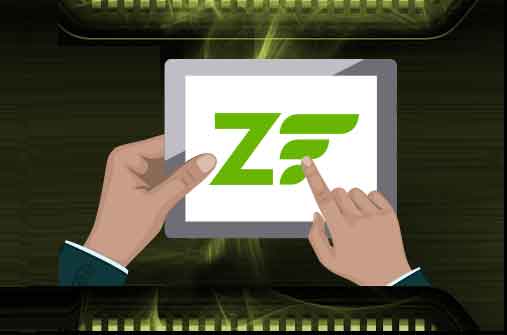 Significance of Our Zend Framework Services
We use ZF features to enhance your business visibility by making a SEO friendly and meaningful URL.
We provide a clean, simple and understandable code by separating data base and business logic from layer presentation with zend's MVC architecture.
Our developers use ZF, open source framework and speed up the coding process with readability, versatility, and quality maintenance.
Our team expertise use cryptographic and secure coding tools.
We follow modular approach of ZF and build blocks which could be used in future as fragments with other framework or the applications.
We are meant for providing high performance yet fast, reliable and scalable development services.
We have a demonstrated record of success in running enterprise or any business critical and high-usage applications.
We provide innovative web 2.0/3.0 application development, social network app development with incredible customization.
We give futuristic solutions for your small, medium or big sized business with Zend Framework.
Our services include
Zend Web Development services
We are expertise in providing high performing PHP applications using Zend Framework. We deliver easy to use, high quality, affordable, and end-to -end customized zend web development services for your business goals.
Zend Enterprise Web Applications
Our expert Zend developers provide comprehensive, robust and highly scalable Zend solutions for your Enterprises. We maintain transparency and high level of performance for complex or advanced enterprise applications.
Rich Internet Applications (RIA)
Web 2.0, being the future of web application development, our zend experts build Rich Internet Application with PHP. We deploy the application and make its running easier which was never ever before.
Zend Website Upgradation and Migration
We migrate your existing Zend website developed by ZF-1 to the latest version Zend Framework 2 and keep your website updated and free from bugs and errors for smooth running and functionality.
Zend Maintenance & Support services
Our Zend maintenance and support services ease you to concentrate on business for our Zend experts keep track of bug fixes, security patches and maintenance releases that may impact your PHP applications. We render 24 hours professional support.
Custom Zend Development
The Zend Framework enable us to develop high-end, secure, and affordable solutions and thus we provide smart CMS, e-commerce and customized application development solution. We customize and meet the needs as per your business value and strategy.
Zend Developer India
Orange Mantra' s Zend Developers India are proficient in this domain. It is with their experience of years that their expertise has made a mark. OM' s Zend developers are vigorous and thoroughly qualified with PHP' s Zend Framework. Their competency and proficiency lie in assembling practical Zend based PHP Applications. We are a well known one stop solution for the last 10+ years in the industry. Orange Mantra is brimful with exceedingly adept programmers.
Zend Development Company India
Orange Mantra, Zend development company in India; its competency is based on gigantic experience in numerous PHP programming applications. We evaluate and build up high class resolution as per our client' s requirements. Take utmost benefit of our coding expertise and additional services of our Zend framework segment. We cater our Zend services to young as well as to biggies. We are to stay and to cater all. OM team imparts exceptional Zend services of Customization to our client. We are here for enduring.

Explore The Projects We Have Worked On
We have a brilliant track record with a large number of successful projects to our credit. View our portfolio or get in touch with us to know more.
View Portfolio
Contact Us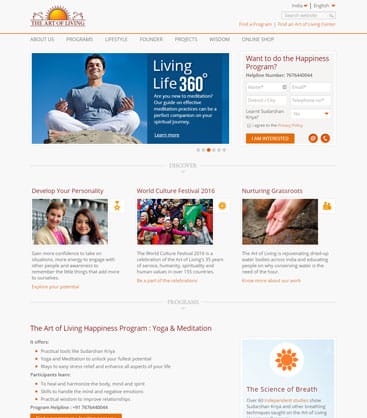 Client's Testimonials
"OrangeMantra has been my technology partner for 3 years now and they have delivered one successful project after another. The team's workflow seems to move at an excellent pace and I interact with them on a daily basis. Always available, thoughtful, analytical and insightful….what else can I say!!"
–Patrick Dawson
"I have worked with OrangeMantra on two projects, one a Java portal and another an Android application. Both were relatively complex, but the team came out with flying colors. Their adherence to deadlines is truly commendable and so is the support they provide. A team that is professional yet friendly."
–Jessica Stevens
"Just one word says it all about OM….Wow! Not so long ago, I approached them with an idea and these guys helped me to materialize it. Awesome team….talented, hard-working and dedicated. I would definitely recommend them without hesitation."
–Geoff Taylor
"Well-focused, reliable, and hard-working….that's how I would describe Team OrangeMantra. Working with their ROR team has been a true pleasure for us. Dedicated people…..always available. I would recommend them as the most amazing IT partners."
–Norton Lee
"We recently hired the Zend team at OrangeMantra for our business project and these guys are doing a great job. Being connected with them is a positive experience for me and my company. They serve a coding quality that is impeccably high. We hope that this association turns out to be a fruitful one."
–Gregory Ellison
test