Objective
One of our corporate clients had been using a paper and email-based travel request and approval system. With a manual approval system in place, the client was facing issues related to any compliance and accountability. Also, the system was wide open for errors, as well as lengthy delays. These factors resulted in a loss of productivity and missed expense savings opportunities. The objective of the solution was to resolve all these challenges.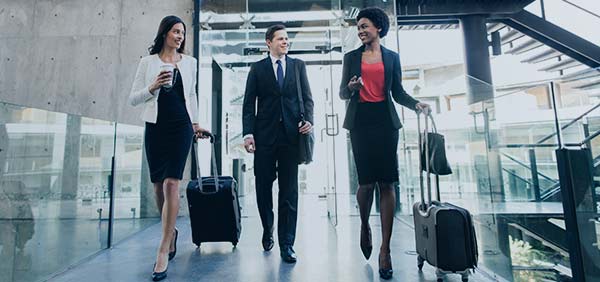 The Challenge
Since the business was relying on a manual travel management system, it was facing myriad challenges that were hampering operations of the organizations.
Managing a business trip has become a complicated process with lots of overhead before, during, and after the trip.
Communication gets lost in emails and leads to a lack of compliance with corporate policies and employee dissatisfaction.
Travellers were frustrated with approval processes as many times their submitted trips were delayed in receiving approval from managers. As a result, they had to repeat the process only to find airfares had increased.
Further, the managers had no clear overview of the travel plans of the team, while finance teams were struggling to reconcile the travel expense requested and actual travel expenses.
Our Approach
Our consultants analyzed the client's requirements and came up with the concept of a custom-built automated travel request and approval system. A dynamic HR hierarchy in addition to the integration with the ERP system was also factored in as a part of the system, The idea was to ensure that it integrated seamlessly within the existing ecosystem and added value to the business.