Our teams are working remotely to meet your tech requirements promptly – Contact us Today !
Creating Engaging
Drupal Design

For Remarkable Business Results
Build Unique Drupal UI/UX To Boost Business ROI
Our award-winning Drupal design agency doesn't just build engaging layout & interface. We provide strategically crafted & perfect solutions that helps a client to enjoy the success in terms better online marketing and sales. Our distinguished team of Drupal designers immerse themselves in strategy, design, and latest tools to build highly integrated, simple & flexible web solutions that offer you a clear benefit over the competitors.
By using Drupal, a free to avail CMS, we can quickly and easily add current or build custom modules to make sure the client website is special and unique. We work closely with the client to determine the organization's needs, including themes, search features, interactive features, content types, and administrative features.
For us, delivering exceptional UX goes beyond being customer-oriented; it mainly focuses on being content-centric. Our team of UX specialists, data architects, visual designers and content strategists search at the larger scope of audiences to craft innovative design experiences. Our team of graphic designers and Drupal developers are both flexible and creative to help clients in transforming imagination into reality.
Contact Us Today
Leverage Benefits of Conversion-Focused Drupal Design Services
Design is the most significant factor of an E-commerce store as it plays a vital role in user engagement and converting them into possible customers. At the same time, it also determines the quality offerings of the store. The better the UI/UX, the higher are the business revenues. Therefore, every E-commerce website needs to invest in high-end design solutions. OrangeMantra excels in creating amazing designs that are visually appealing and deliver the most amazing shopping experiences.
Drupal Theme Design
Drupal is an ever-changing CMS, and the design patterns and trends also change with time. You need to make sure that your website has a theme that meets the expectations of the brand's reputation.
Drupal E-commerce Design
The E-commerce industry is growing at a rapid pace and its design is all about knowing the buyer's preferences. The design of your website needs to be a combination of innovation and functionality to make it capable of driving conversions.
Drupal Mobile Design
To run a successful website it is important to have excellent user experiences across all devices and screen sizes. Get responsive Drupal themes to maximize the reach of your website by capitalizing on the mobile users.
Revamp & Customizations
Whether you are planning for some customizations or a complete design change for your Drupal website, we are ready to help. Our designs give you an amazing online presence and help you gain ROI as well.
Drupal UI
Customization

01

Drupal Theme Integration

02

Responsive Design & User Experience Design

03

Design Strategy and Consulting

04
Why OrangeMantra As Your Drupal UI/UX Partner?
We pick the right strategy & tools for your website design work depending on the traffic, purpose and market competition.
Our Drupal designers give your website a unique layout & feel that matches your branding and ethos.
Our design plan focus on providing the seamless experience for your clients.
We optimize your website with changing trends to keep your business up to date.
We offer better scalability & flexibility features within the website for better online business.
Our team focus on the best security standards to ensure the website never faces any business loss.
Smooth checkout & secure payment gateway integration is our priority.
Excellent support during the design, development & after the deployment.
Hands-on experience in Drupal modules, extensions & themes.
Reach Us Now
Some of Our Best Work
Over The Years We Have Worked On Multiple Drupal Projects Of Different Complexities Major Brands In The Industry Trust Us
View Portfolio
Our Testimonials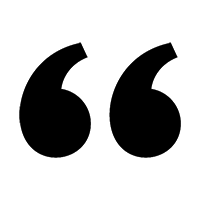 "When you choose OrangeMantra you get a skilled, professional team with amazing ideas, great customer service, and exactly what you're looking for. Drupal designers took the ideas from us that we had and put them perfectly on the website design. Great Work & Team Work."
Joyce K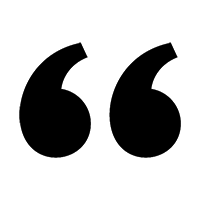 "We have been working with the OrangeMantra Drupal UI/UX team and they are really fantastic. The prices are great and the service is more advanced. They are responive to the queries without any sort of delay. Apart from the design services they offer a wide-array of services to expand the business."
Franz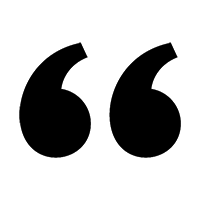 "As a startup, we were looking for a reasonably-priced UI/UX team to help us transform our ideas to reality. The OrangeMantra team offered the same services at a reasonable rate and provided examples of their work to showcase their talent."
Johny Neil
Frequently Asked Questions
Get Full-Fledged Drupal Website Design Solution To Meet Client Requirements
test