Our teams are working remotely to meet your tech requirements promptly – Contact us Today !
Hire Microsoft SharePoint Developers
We Offer Dedicated SharePoint Developers Who Can Provide High-end SharePoint Software Solutions that Suffice Your Business Needs.
Our SharePoint developers can develop a custom SharePoint software solution to help you improve your business performance and maximize your return on SharePoint Application development investment.
Hire Dedicated SharePoint Developers with Broad Technology Expertise
Are you looking to hire professional and cost-effective SharePoint developers? Orange Mantra is the right place to hire Microsoft SharePoint developers on an hourly or full-time basis who will work with you right from business analysis, deployment to support. We have an extensive pool of experienced SharePoint programmers who are highly trained in dealing with any kind of challenges while executing SharePoint projects of any size or type to achieve the desired outputs.
SharePoint development services suitable for startups, small-medium, and large enterprises
100% Client Satisfaction Guaranteed
Flexibility Engagement Models
Dedicated Team of Top-notch SharePoint Developers and Programmers
Expertise in All versions and Editions of SharePoint (Foundation, Standard, Enterprise)
Experience on SharePoint 2007, 2010, 2013, 2016, 2019, Office365 (Online)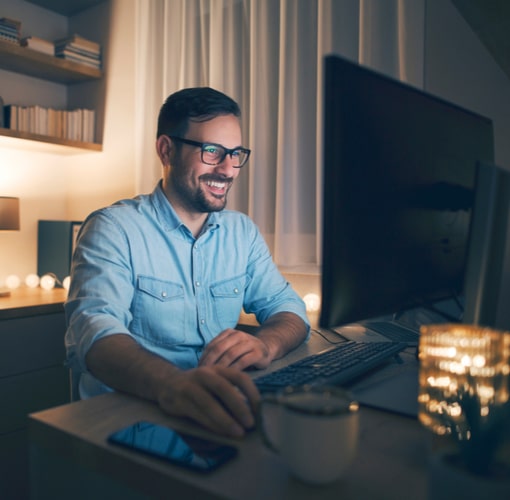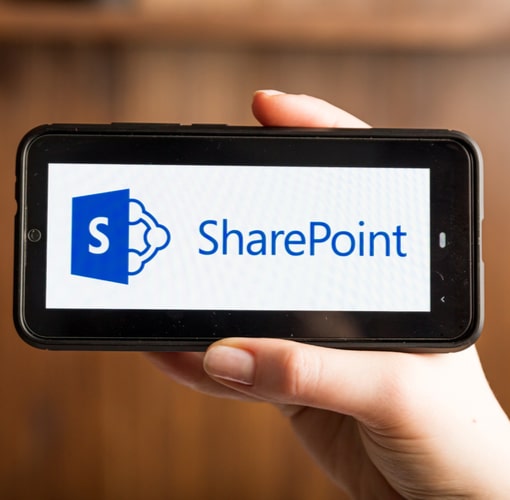 Why Microsoft SharePoint is Essential for Your Business?
Microsoft SharePoint is one of the leading and widely used enterprise-ready web services that equip businesses with a powerful communication and information exchange system. Currently, it has more than 100 million users across the globe with almost 20,000 new users added every day. SharePoint is used by over 78% of Fortune 500 companies. Some of the benefits of using SharePoint in your business include:
Instant and Personalized Access to Business Data
Consistent User Experience
Speed Up Business Process
Improved Security
Effective and Effortless Collaboration
Increased Productivity
Facilitate Well-informed Decision-making
Provide Integrated Platform
Highly-scalable
Cost-effective Solution
Our SharePoint Developers Are Here to Help You Right from Business Analysis, Implementation, to Support
Our Wide Range of SharePoint Development Services
Hire SharePoint developers to leverage business-specific SharePoint development services ranging from custom SharePoint development to collaborations solutions, enterprise portals, content management, and a lot more. Our proficient Microsoft SharePoint Developers have already helped our global clients from different business verticals by developing high-end database management systems by leveraging the power of SharePoint.
Custom SharePoint Development
Our highly-skilled SharePoint developers can help in the development, deployment, installation, customization, and migration of applications to increase your business productivity.
Workflow & Collaboration Solutions
Our expert SharePoint programmers can make it easier for your business-centric systems, organizations, processes, and people to work in harmony utilizing effective workflow and collaboration solutions.
Enterprise SharePoint Solutions
Our remote Microsoft SharePoint developers build enterprise-grade SharePoint applications that are reliable, robust, scalable, and secure at the same time.
Dedicated SharePoint Developers
Hire our dedicated SharePoint programmers who are proficient in creating highly-interactive user interfaces for enterprise-level applications leveraging the benefits of SharePoint.
SharePoint Support & Maintenance
Our reliable SharePoint support and maintenance team is always ready to help your workforce to work more efficiently and ensure continuous evolution for your intranet and extranet projects.
Enterprise Content Management Solutions
Hire Microsoft SharePoint developers who deliver a broader range of enterprise content management solutions with advanced search services.
Microsoft SharePoint Consulting
Our knowledgeable and experienced Microsoft SharePoint consultants bring a comprehensive understanding to provide leading enterprise-grade services and solutions
SharePoint Deployment
Hire well-trained SharePoint developers to manage custom SharePoint deployment programs for a specific environment and evaluate its impact.
SharePoint Integration
Hire SharePoint Programmers to leverage our SharePoint integration and implementation as a part of our full-fledged SharePoint development services.
C#
.NET
ASP.NET
MVC
SQL Server
ADO.NET
.NET Framework
XML
CSS
VB
HTML
JavaScript
jQuery
AJAX
IIS
Security Instrumentation & Exception Handling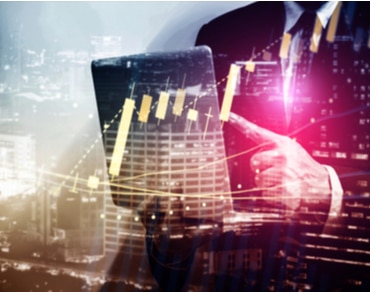 Fixed Cost Hiring
If you have a well-planned project, then you should consider going with a fixed cost hiring model. Just share your project requirements to get a free estimate of the development time and cost.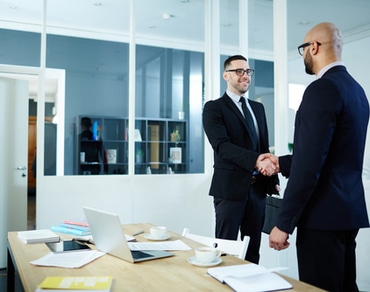 Dedicated Hiring
Hire Microsoft SharePoint developers for a full month or as per the number of dedicated hours given on your project.
Hourly Hiring
If you have a project with varying requirements or urgent need-based project requirements, you should hire SharePoint developers on an hourly basis.
1

Submit Your Requirements

2

Discuss Your Project Feasibility

3

Deploy Resources

4

Select Hiring Model

5

Sign-off and Get Started
Top Reasons to Hire Microsoft SharePoint Developers from Orange Mantra
Deep Knowledge of a Variety of SharePoint Tools
Agile and Adaptive Development Approach
Cost-effective Solution
Prescreening of SharePoint Developers
Excellent Communication Skills
Timely Reporting
Speedy Development Process
Use of Advanced Technologies and Tools
100% Security and IP Protection
Strict Adherence to NDA Terms
Flexible Hiring Models
Competitively-priced Plans
24×7 Support & Services
Transparent Procedures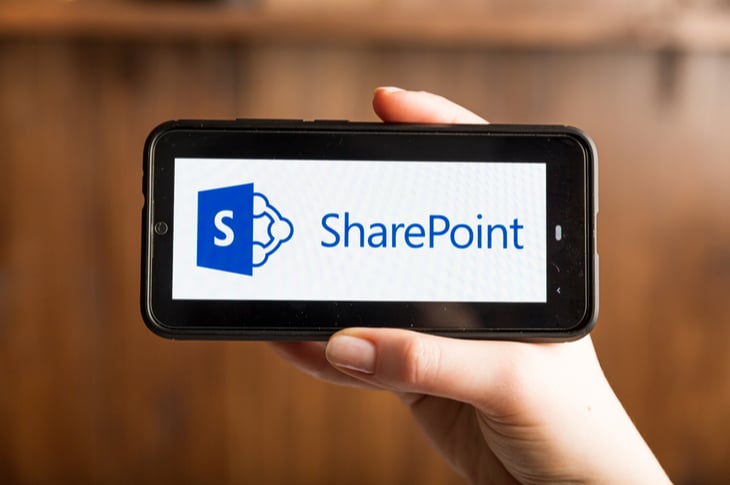 Frequently Asked Questions
With SharePoint, you can allow Microsoft to control, store your data, have protected access to it over the internet. It is a cost-effective solution as you don't need to maintain and install your IT infrastructure. SharePoint makes it easier to manage access to business-critical data and keeps them well-informed. This helps business owners to make strategic decisions to achieve business growth.
We offer SharePoint developers for hire to help you integrate SharePoint with various enterprise solutions and yield various benefits including single content repository, unified collaboration, extended capabilities of enterprise solutions, and controlled business workflow and processes.
SharePoint provides document version control that allows you to review the documents for alteration and save them accordingly. You can even view the current status of the documents to see who reviewed or altered them. You also receive updates when the document is updated or saved. SharePoint allows you to restore a document in its previous state in case of any issues.
Looking to Hire Microsoft SharePoint Developers for Custom SharePoint Applications?
test