Our teams are working remotely to meet your tech requirements promptly – Contact us Today !
Managed Services To Improve The Efficiency Of Your IT Operations
The IT requirements of a growing business are ever-growing in the current scenario. Organizations need to scale their resources to meet these needs but the key concern is to stay within the budget. This is just one hindrance that stands in the way of small to mid-sized businesses which want to leverage the full potential of IT to give them a competitive edge. A lack of skilled resources to manage technology aggravates the problem even further. Consequently, organizations are unable to fully embrace and leverage the IT resources to their advantage. Rather, they end up spending more time on addressing the technological challenges and operational issues instead of focusing on business growth. The best solution is to find a partner that is able to assist, implement, and manage technology for them.
We, at OrangeMantra, bring expert Managed IT services to enable your business for choosing the best IT solution for opening up the opportunities for a digital transformation. We offer managed, scalable, and secure solutions to sustain and optimize your critical IT assets to set your business trajectory to success. Our approach is innovative and transformational, as we blend agility, reliability, and simplicity to minimize the diverse challenges in scaling and managing the IT infrastructure while actually reducing the overall costs. Our team comprises of highly skilled IT professionals with expertise in the most advanced set of IT tools that enables them to deliver high-value solutions that excel in performance and reliability.
Can your current Managed IT Service Provider keep up?
Are you already partnering with a Managed Services Provider? Does your MSP partner have all that it takes? If not, you need to look for one that gives your business a comprehensive IT capability. Orange Mantra offers an "end-to-end" IT solution that addresses all of your IT needs. You might require "IT as a Service" if you are experiencing some of the issues listed below:
Consistent growth of the business data with the current IT infrastructure being unable to keep up

The existing legacy systems are quickly becoming obsolete and getting harder to support

The number of websites, systems, devices, and users within the organizations is fast increasing

As everything is growing, there is a need to enhance the ability to manage risk, compliance, and security

The current IT infrastructure of the business is fragmented and management and monitoring is getting complex

Maintenance is getting burdensome while licensing and support contracts are also becoming problems
Our Service Offerings
Managed IT Infrastructure
As IT becomes the lifeline of businesses today, there is a constant need to align it with the core systems and processes of the business. As such, it becomes necessary to optimize the IT infrastructure of the organization through technological innovation, yet make sure that it does not significantly elevate the operational expenses. Managed IT infrastructure service emerges as the right answer to ensure that the business is able to keep pace with the ever-evolving technology requirements and expectations of enterprises. At OrangeMantra, we bring reliable managed IT infrastructure service to build and manage an efficient and secure IT environment for the business. We take care of the servers, networks, applications, databases so that the client can focus on their core business rather than be worried about day-to-day infrastructure management. Our service covers a range of requirements such as:
Infrastructure Monitoring and Reporting
Windows/Linux Server Administration
Database Administration
Hosting Environment Support
Firewall Management
File/Backup Recovery Solutionsv
Antivirus Management
Remote Technical Support Services
Network Management
Email Services Support
ERP (SAP ERP, S/4 HANA MS Dynamic NAV)
IP Telephony and Call Center Solutions
Cloud Hosting
Cloud hosting makes websites and applications accessible using cloud resources. Unlike conventional hosting, it uses a network of physical and virtual servers to maintain business data and applications. Not only does it serve scalability, reliability, and flexibility, but also emerges as a cost-effective solution as the business pays only for the resources it uses. At Orange Mantra, we offer comprehensive and dependable cloud solutions including cloud hosting, management, monitoring, security, support, and more. Our Managed Cloud hosting services include:
Cloud security analysis and reporting
Managed load balancing
Virtualization and optimal storage
Managed security with 24 by 7 monitoring
Regular updates and security patches
Embedded data security
IT Consulting Services
The IT infrastructure of an organization is a complex set of components including the physical systems, operating systems, database entities, security tools, management tools, and more. The challenge for organizations is to build the system at an optimal cost and to maintain it for delivering the best performance. At the same time, they have to scale the infrastructure according to the changing needs of the business. At OrangeMantra, we offer expert infrastructure consulting services to help organizations for expanding their infrastructural resources to get the best results at minimal costs. We understand the client's needs and business and create a tailored infrastructural solution to match them.
Strategic IT Planning and Consulting
Technology Consulting
IT Security Consulting
Cloud Consulting
Network Architecture Consulting
ERP Systems and Database Consulting
IP Telephony and Contact Center Consulting
Apple and Mac Consulting
What We Do
Elements of OrangeMantra's Managed IT Services
We focus on delivering the key elements to build an IT environment that gives a competitive advantage to the business
Executive leadership understanding and agreement

Customized IT technology roadmap

Business process improvement analysis

Compliance, security and risk management analysis

Customized Service Level Agreements (SLA's)

Systems integration, design, and testing

Software architecture, integration, and QA

Cloud, virtualization, storage, analysis

IT Project Management process

IT Remediation tasks and budget

Backup and business continuity strategies

24*7 Supporting end-user services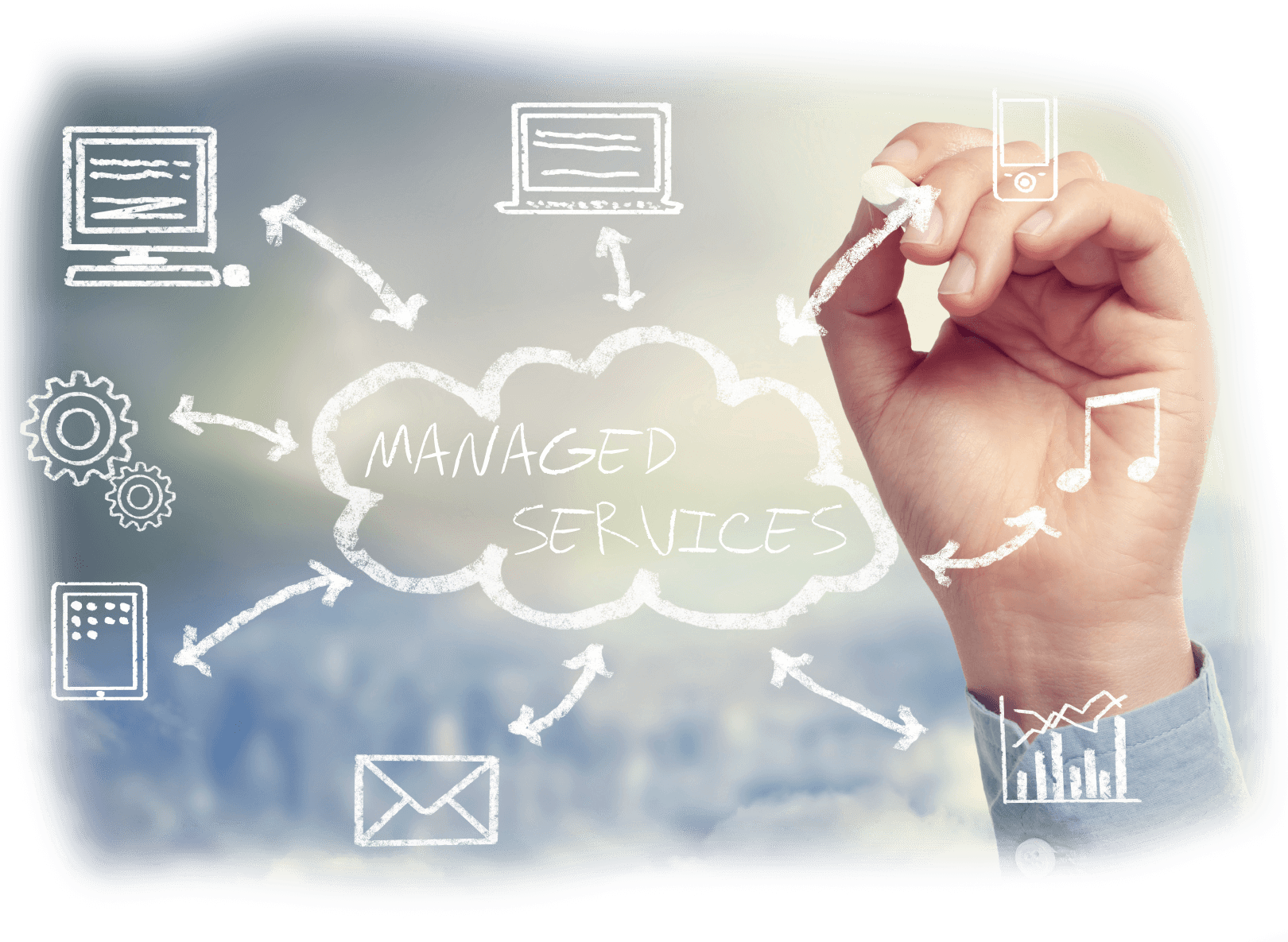 Why Choose Us
Our philosophy is to work as a reliable partner, not just a vendor. We provide IT Services that are focused on helping the business to achieve their goals.
Agility : We extend agility in our services and are capable of changing direction quickly as and when our client needs
One Stop Destination : We offer end-to-end services to meet the entire requirements so that clients need not manage multiple vendors.
Skilled professionals : Our team comprises of seasoned professionals with skills in advanced IT toolsets and processes
Custom solutions : We follow a client-centric approach to deliver custom IT solutions that are designed to cater to unique requirements
Experience : A successful track record of past performance and competency, along with a list of satisfied clients says it all about our experience
Customer Service : Our goal is to provide an exceptional customer service which is not only the best but legendary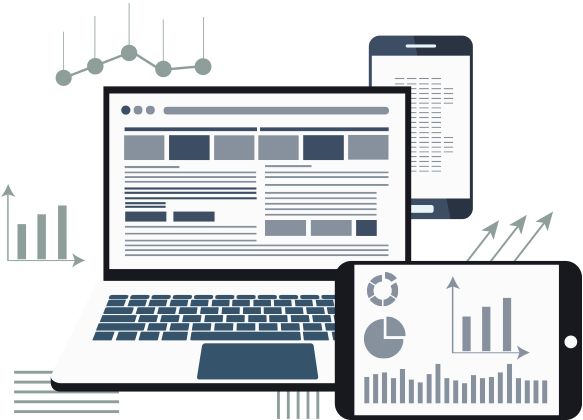 Looking for a reliable Managed IT Services Partner?
Client's Testimonials
"OrangeMantra's data consolidation services helped us to bring massive improvements in our business by reducing the infrastructural cost and increasing manageability, without impacting our efficiency. They built an innovative strategy for us and enabled better utilization of assets. "
– Shawn Mitchell
"We approached OrangeMantra when we planned a complete infrastructure overhaul for our business. The expert consultants here advised us to take the right IT solutions that addressed out multiple challenges. A great team you can trust!"
– Kim Wang
"Right from the day one that I engaged OrangeMantra for Managed IT services, I knew that I had a dependable IT partner by my side. In addition to providing an IT setup according to my needs, the experts here ensure that everything runs seamlessly all the time. And the best thing is that they are always available!!"
– Sharon Gray
test