Our teams are working remotely to meet your tech requirements promptly – Contact us Today !
Take your retail business to the next level with Sales Force Automation
Salesforce automation is key to making sales teams more agile, intelligent, and efficient by empowering them with retail execution, selling, data analytics, and management reporting tools. The results are often visible in the form of tangible sales growth in both traditional as well as modern trade markets. Invest in solutions that are tailored to enable your business to know more, do more, and sell more.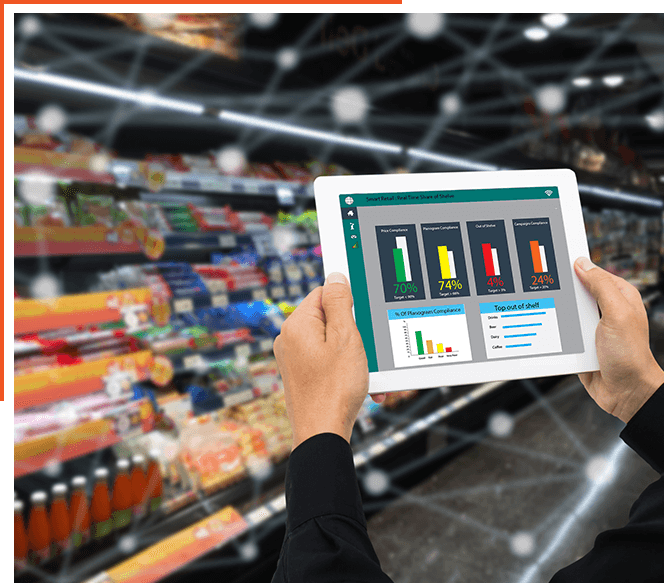 Why Retailers Should Go For Salesforce Automation Solutions Right Now!
Minimize cost and time complexity of the sales process while enhancing the productivity of sales team
Offers comprehensive analytics of the sales and marketing a complete set of visual and graphical tools
Enhances customer experience manifold to boost overall customer satisfaction and retention rates
Enables the centralization of essential information about customers and sales at a single, unified platform
Generation of detailed reports in terms of sales figures, sales activities, customer complaints, and other metrics
Leverage a single, intelligent platform that connects every part of your business
Unified commerce
Switch to digital commerce and reinvent selling
Deliver seamless shopping experiences across the web, mobile, social, and stores. Empower your business with omnichannel order management capabilities which enable it to sell and fulfill anywhere and shoppers to buy anywhere as well.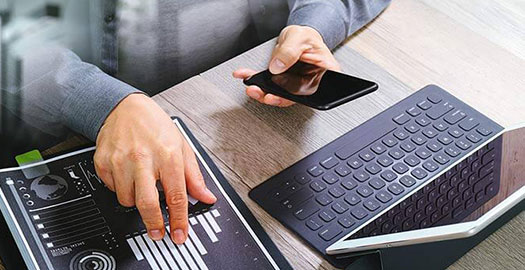 Omnichannel services
Reach across channels and drive the real conversation
Get involved in real conversations with genuine shoppers in the channels they prefer. Personalize every single interaction and empower the sales team to respond faster with the information they require transforming today's shopper into a lifetime customer.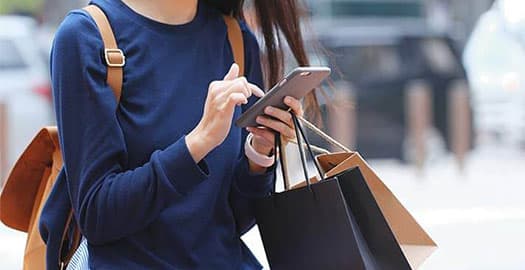 One-to-one journeys
Make marketing smarter with personalized shopping journeys
Empower your business with personalized, scalable journeys for the customers for delivering the right offers to the right people at the right time on the right channels, across the web, mobile, email, social, and more.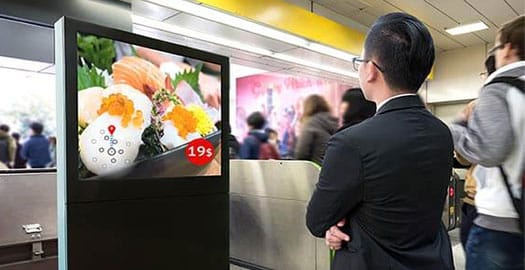 Intelligent advertising
Increase awareness and acquisition with intelligent targeting
Drive search, display, and social advertising from a single unified platform. Identify new customers and manage all the campaigns across all the selling channels. Get ad performance reports in a few clicks and use the information for creating targeted campaigns.
Empower your team with Sales Force Automation
Order management
Enable order processing within just minutes of order capture; ship the orders on the same day and shorten the order to cash turnaround time as well
Inventory visibility
Gain a clear picture of the stock positions at retailer outlets to make informed decisions and prevent the stock out situations
Market feedback
Obtain Comprehensive data and information directly from the field with structured and unstructured surveys
New outlet enrollment
Facilitate the enrollment of new outlets by salesmen for improving the width of coverage of your markets
Collections management
Provide the sales team with hand-on information about pending credit and improve the order to cash cycle
SFA solutions with the flexibility to fit your field force
Easily configurable solutions that support multiple roles and match the requirements of each specific consumer
---
Aligns with your store processes, making the solution easy to embrace and consistent with your operational workflow
An assortment of mobile platforms and devices, with Salesforce mobile apps that are capable of running on iOS and Android
Proven scalability with solutions for small teams and global businesses that handle thousands of users and transactions every day.
Frequently Asked Questions
Salesforce automation automated the all sales-related process of a business using software applications. The automation focuses on repetitive tasks that demand the efforts of the sales team. Software applications replace human efforts to make such sales processes automation-enabled.
Salesforce automation software applications eliminate repetitive, time-consuming tasks associated with sales. This helps to liberate the sales team for more crucial processing requirements for human intelligence. Hence SFA can dramatically increase conversions and profits.
The costs of developing a sales force automation solution vary widely depending on your requirements. Factors like your industry, business goals and desired design elements also matter. If you need a simple bot with basic features, costs are comparatively lower.
test