Enterprise Document Management System Solutions
Access All Your Business Data, Anytime, Anywhere with Any Device
A Document Management System (DMS) is a system designed to store, track, and manage electronic documents and images of paper-based information captured with the help of a document scanner.
We offer custom document management system services and solutions to enterprises to help them digitize their paper-based work and securely manage all their documentation throughout the entire lifecycle right from uploading, storing, retrieval, delivery, and archiving. Our advanced document management solutions are carefully designed to automate your workflow and paperwork.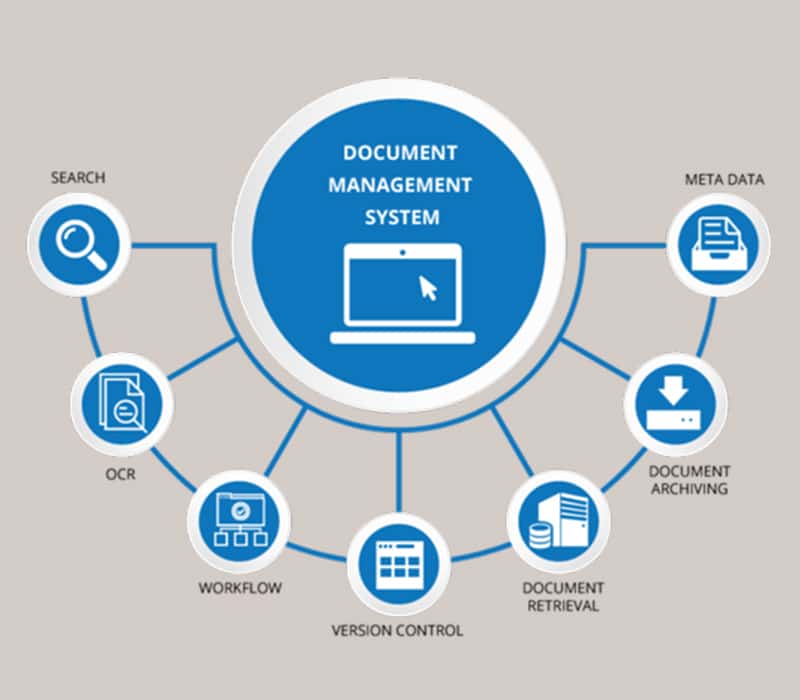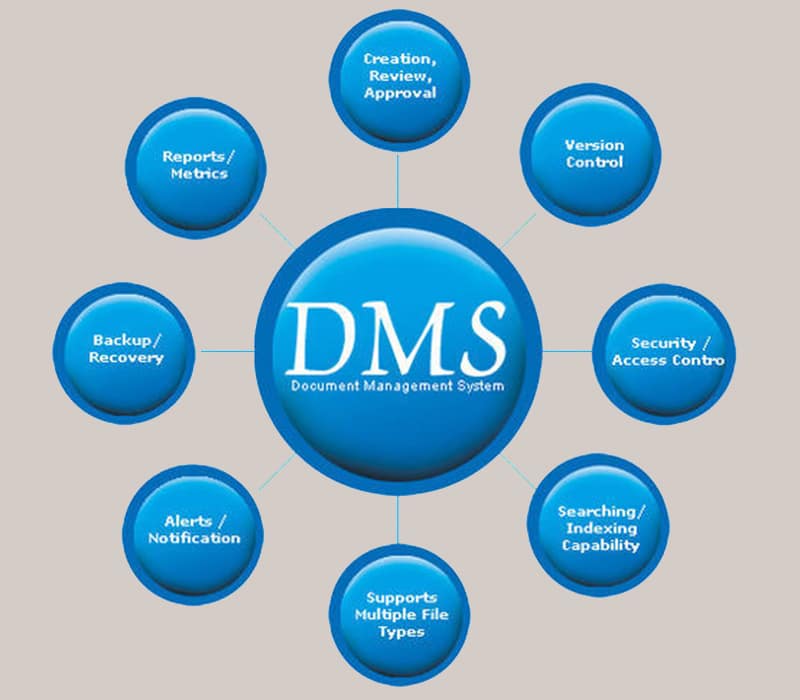 Why Should You Use a Document Management System?
As organizations generate voluminous paperwork each passing day because of their small or large-scale projects and other important documents, they need efficient data management and timely dissemination of information for an effective day-to-day administration and project delivery. Delayed data delivery leads to hindrances to progress and outmoded data may cause abortive working. As a result, organizations have to bear unnecessary and unavoidable costs.
A robust Document Management System enables organizations to control, manage, and store their voluminous information efficiently and effectively. This way, they can ensure seamless workflow and easy accessibility to up-to-date information.
Take Advantage of Our Advanced DMS Solutions and Services to Securely Manage All Your Critical Documents.
Let's Talk
Top Benefits Of Using A Document Management System
A custom document management system that captures, stores, and retrieves both paper and electronic documents provides a wide array of benefits to your organization.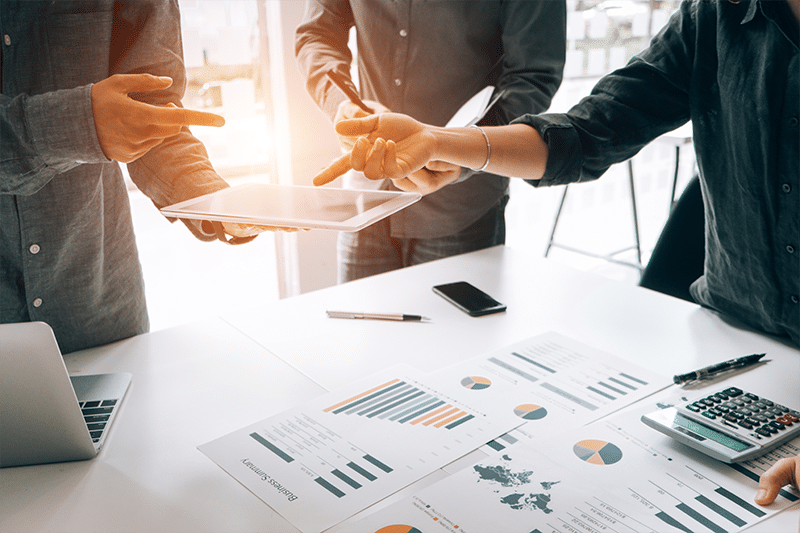 Reduced Storage Space
High-end Security
Better Regulatory Compliances
Fast and Easy Retrieval of Information
Enhanced Collaboration
Reliable Backup and Disaster Recovery
Flexibility and Scalability
Optimized Workflow
Competitiveness
Improved Client Relationships
Peace of Mind
Workflow Automation
Automated workflow streamlines the document management process by routing the documents to their desired locations. It facilitates automated report creation, assistance in task assignment, notifications, revisions and approvals, and other core workflow components.
Document Storage
A DMS enables you to store documents and metadata efficiently to facilitate intelligent searching, indexing, and data management. Additionally, the integration of electronic documents into the document management system helps in reducing the amount of paper usage in the office.
Quick Retrieval
Document retrieval enables intelligent search using specific search parameters and metadata. With a DMS, you can also change the document format and gain centralized access from the desktop.
Document Versioning
Version control tracks and manages a series of different drafts, versions of documents and records. This function provides access to the revision history, which is crucial for uninterrupted user collaboration. It enables users to view all the changes in the document, compare revisions, reverse editing, and implement the changes.
Flexible Security
A Document Management System ensures flexible security control over your business documents. It provides access to data by granting permissions to a user for a specific document, folder, or workspace.
User Dashboard
Our purpose-built Document Management solutions come with a workflow and document inbox, chats and follow-ups, tasks and reports, alerts and notifications, and other inbuilt features such as calendar and emails, all combined into a virtual dashboard.
How Does a Document Management System Work?
A DMS provides document management in four steps
Document Capture
Captures documents in electronic or paper form via document scanners
Structuring of Documents
Structures electronically archived information and metadata to deliver the right information in the right place at the right time
Distribution and Editing
Ensures document transport and processing with individual workflow management and comprehensive controlling
Audit-proof Archiving
A DMS provides unchangeable, audit-proof, and legally compliant archiving for future references or serves as evidence of legal disputes.
We Bring the Following DMS Development Services under One Roof

Some of Our Additional DMS Solutions & Services Include
End-to-end Encrypted Cloud Storage
With our DMS development services, we ensure that our cloud-based DMS's are built on premium Database-as-a-Service (DBaaS) hosts, providing you with a centralized and accessible document library. Our highly-scalable DMS comes with easy-to-use indexing tools required for document categorization and adding of important metadata for seamless migrations and augmentations. We also empower our DMS with AI-driven and machine learning systems. As parts of our complete DMS services, we also program data mining, mapping, and predictive coding applications for parsing and generating valuable insights from your documents.
Workflow & Collaboration Automation
We create multi-tenant collaboration tools with intuitive UI and UX to ensure teamwork and increased usability of your custom document management system. We integrate features for adding e-signatures, emailing documents to third-parties, and adding remarks and supplementary assets. Our custom workflow management tools enable you to automate document delivery to authorized parties and for mass distribution.
Document Scanning & Index Software Integration
We offer an easy document digitization process to help you convert any typed document, forms, written notes, and other analog objects into digital document formats such as DOC and DOCX, TXT, ODT, PDF, PPT, HTML, and EPUB. This is possible when we interface our DMS with embedded software in digital devices that are used for Optical Character Recognition (OCR), Optical Mark Recognition (OMR), and Intelligent Character Recognition (ICR). Normally, these devices come with a barcode recognition component as well.
Electronic File Cabinet Solutions
Versioning control using a digital filing solution allows you to keep a complete record of all stages of the document's development. We develop an advanced Record Management System (RMS) to ensure automatic updates of a document's audit trail using timestamps and personnel information. We also offer document lifestyle management that employs internal document tracking technologies to ensure accountability within organizations. Our full-fledged DMS services also enable us to help organizations to keep compliant with regulatory standards, data retention regulations, and e-discovery requests.
Information Governance Solutions
Data traceability and integrity are the top priorities of all our enterprise content management solutions. We integrate IT security features such as Role-Based Access Controls (RBAC), permission controls, multi-factor authentication, and high-end data encryptions with our DMS solutions. This helps us keep your DMS information repository secured.
Document Management System API's
Our programmed APIs enable us to integrate your custom DMS solution with workflows of any third-party business-oriented systems such as CMS, CRM, ERP, and HRM. We can also offer customization and integration services for open-source DMS solutions such as SharePoint, Box, and PandaDoc.
Technologies We Use
.Net
React JS
iOS
Android
Flutter
PHP
Java
C++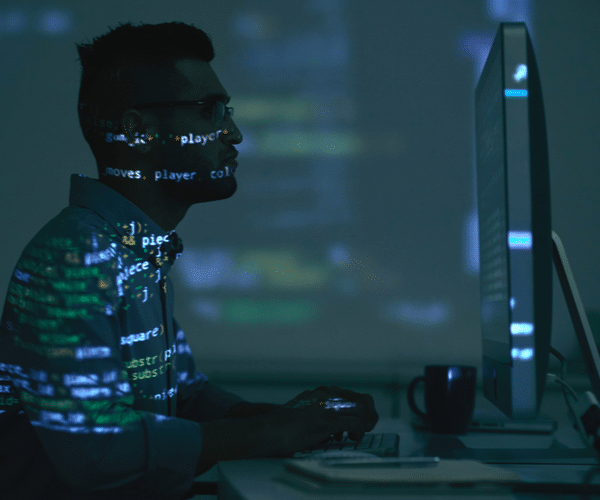 Angular JS
Mongo DB
Node JS
SharePoint
Oracle
SQL Server
Hadoop
MySQL
Industries We Serve
Automotive

HealthTech

Retail

EduTech

Fintech
"

The LOS solution developed by OrangeMantra changed the way our bank used to make transactions while disbursing loans. The team showed great expertise at every step of the development process .

"
– CTO of a banking group
"

We had already discussed our financial software requirement with another IT vendor and their proposal was not convincing. OrangeMantra presented an impressive proposal. The financial services solution we got was exactly what we needed. Kudos to the team for their great work.

"
– MD of a financial services company
"

We are a banking group with a diverse customer base. We needed a CRM solution for improving customer services. The OrangeMantra team quickly grasped what we were looking for and delivered a powerful solution .

"
– Senior Manager at a bank
Frequently Asked Questions
Have More Questions about Document Management System Development? Get in Touch with Us Now.
Ask Experts