Our teams are working remotely to meet your tech requirements promptly – Contact us Today !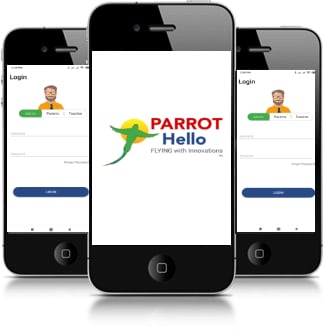 Parrot Hello

IoT-based Attendance Management App for Schools & Parents
Parrot Hello is an IoT-powered app with real-time and touch-free attendance management capabilities. The app also works as students' ID cards along with serving other purposes like real-time tracking and attendance data sharing. Both teachers and parents can log in to the app and use features uniquely designed for them. Features like live notifications and real-time data sharing enable safety and transparency. We incorporated cutting IoT capabilities onto this subscription-based attendance management app.
Makani Foods

Online Food Ordering & Delivery in the Middle East
Our award-winning mobile app development team partnered with a top foodservice brand in the Middle East. We built an app with intuitive designs that make online food ordering a pleasant experience. The app is being widely used in Kuwait, Saudi Arabia, and Iraq to order a diverse range of premium-quality food items. Available on both iOS and Android, the app changed the way Makani Foods operates its business across countries.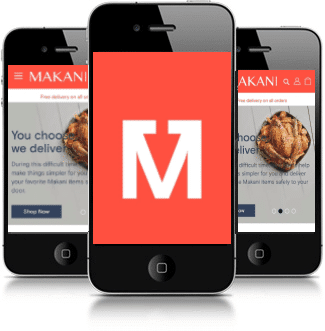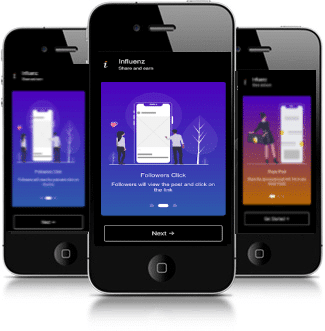 Influenz

India's First Direct-to-Bank Pay Platform for Influencers
It's a platform for social media influencers with direct-to-bank pay capabilities. Influencers can easily find trending campaigns and collaborate with advertisers. Users can choose the right campaign and endorse their content to increase followers and earn money. Influencers can also share sponsored campaigns across platforms, get clicks from followers, and withdraw the money earned from campaigns. The platform makes social media campaigning easier for both influencers and advertisers.
eCommerce Mobile App for Food & Beverage Retail

App-based food ordering & importing across the Gulf region
A leading food and beverage retailer in the Gulf region uses the app to sell products nationally and internationally. The company has a dominant presence in countries like Kuwait, Iraq, and Saudi Arabia. The mobile app, available on Android & iOS, enables customers to search and buy products online. The retailer relies on a global network to sell and export exclusive brands of meat, poultry, and seafood, among other products.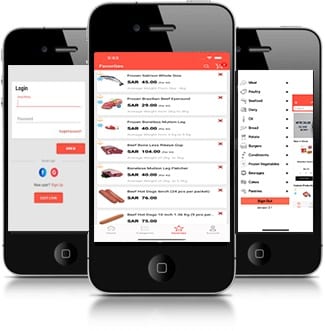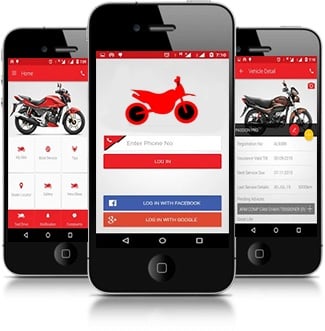 All-in-one Mobile App for a Top Two-wheeler Brand

Motorcycle servicing, product search, and much more
Being the technology partner of global number 1 two-wheeler manufacturer is a matter of pride for us and we took a step ahead by creating the app that powers India's first connected bike. The app brings safety and convenience for riders as it connects with the bike's smart cluster to offer turn-to-turn navigation. It also acts as the all-in-one rider information system.
iOS App-based Social Network for Political Discussions
Political affiliation communities, debate forums, and more
This mobile app-based social networking solution enables iPhone and iPad users to connect and discuss politics. Users can create and join social media communities, participate in political debates, and create affiliation groups for politicians. The diverse applications of the app make it popular among political enthusiasts.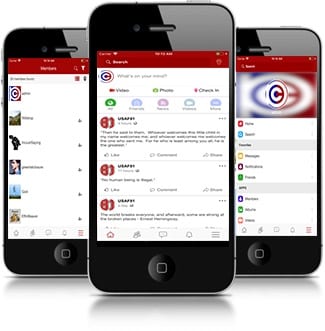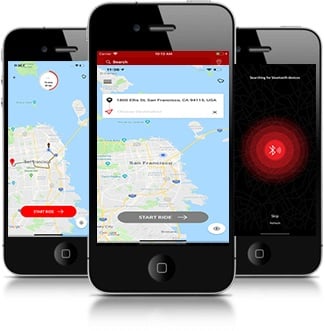 Navigation App for a Leading Two-wheeler Brand
iOS app that helps motorcyclists navigate & provides alerts
The iOS app enables users to navigate while riding a motorcycle. The user connects their vehicle with a mobile device via Bluetooth. The app provides real-time navigation and necessary alerts on the mobile device. It displays ETA, distance, and traffic information, etc. The app is available in multiple languages, including English, Spanish, and Turkish.
India First Connected Bike
Being the technology partner of global number 1 two-wheeler manufacturer is a matter of pride for us and we took a step ahead by creating the app that powers India's first connected bike. The app brings safety and convenience for riders as it connects with the bike's smart cluster to offer turn-to-turn navigation. It also acts as the all-in-one rider information system.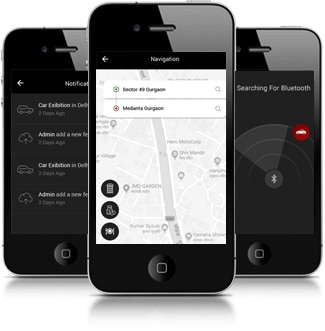 Ticket Booking Platform
Movie Tickets On Fingertips
One of the biggest names in the entertainment industry, the client has 700+ screens across India. The custom app we created simplifies ticket booking by bringing it to the mobile. On the other hand, it also streamlines the booking process for the theater owners. All in all, it serves as a unified portal for both cinema owners and moviegoers.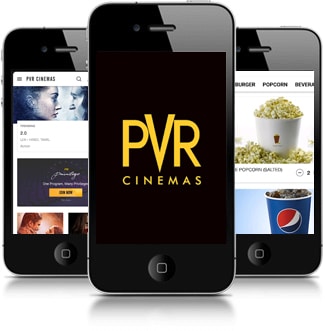 Marketplace for Medicines
Your Medical Store Goes Mobile
A medicine marketplace app for both Android and iOS, this mobile app facilitates online order and delivery of medicines. It enables the users to browse through a catalog of medicines, search and select them, add to cart, checkout, and pay online or COD. Just imagine the convenience of having all the essential medicines being delivered right where you are!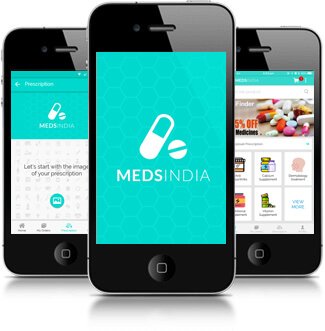 Sales Force Automation
Building An Empowered Sales Process
The Sales Force Automation app enables the monitoring of the tasks of the field staff and also consistently keeping track of their progress with the objective to improve sales. At the same time, it empowers the sales team to get a comprehensive view of customer data across the sales funnel. It also simplifies the sales reporting, with minimal time now required to prepare the monthly and quarterly reports by sales and marketing teams.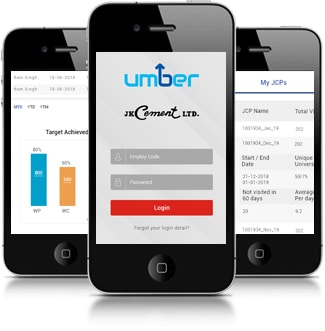 Android TV Applications – All About Brand Culture
As it geared up for its launch in India, this international brand approached us to create a mobile app that would enable them to connect with the average Indian buyer. The Android TV App is designed to showcase the background, culture, and values of the brand on Android TV at its experiential centre and generate awareness about it.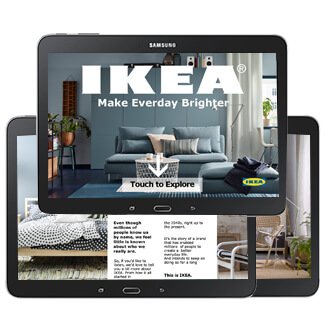 Employee Gamification App
Creating Better And More Engaged Workforce
A full-featured gamification app, this one offered attributes such as scores, challenges, leadership boards, badges, competition (between teams), and collaboration (with teams). The app has a high engagement value and motivates the employees to improve their performance with respect to the KPIs for getting incentives or rewards.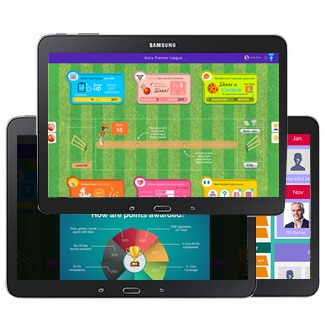 Hyper Local Delivery/Community
Liquor Delivery At Your Doorstep
This is an online liquor delivery app that enables drink-lovers to order their favorite alcoholic beverages and have them delivered to their doorstep. Just register or log in, choose your order from a nearby store, checkout, and have it delivered with COD anywhere. The app is made for both Android and iOS platforms.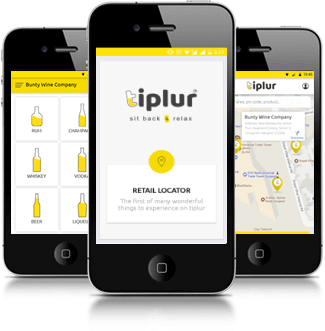 Platform for Travelers Application WOY Trip
Sharing Wonderful Memories
This is an amazing app that enables users to share images and comments with a group of selected friends while they are travelling or attending an event. The friends can view these posts and comment on them as well. At the same time, the app stores the event without any extra effort so that it can be revisited by the users anytime later.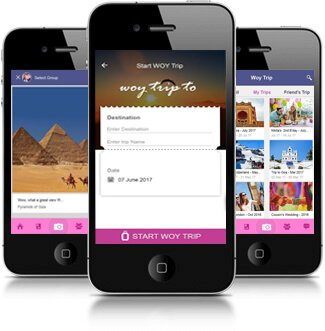 Multi Location Visitor Management System
For Global No. 1 Company for its plans, offices and head office.
The Visitors Management app is a location-based enterprise app that manages the visitors who visit an organization and issues printed passes to the authorized ones. The app requires the visitor to enter personal details as well as the name of the employee he wants to meet before printing a pass. It supports multiple kiosk and information desk console and maintains the visitors' records as well.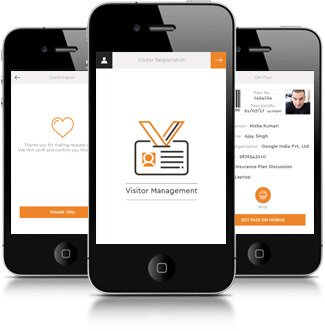 Southern China Airline App
Booking Management
The high-tech app we created for a leading international airline facilitates the team members to manage the flights, the arrival or the departure details, enlisted passengers, actual travelling passengers, food orders, and everything else that is required during the flight journey so that flyers have a memorable time, every time!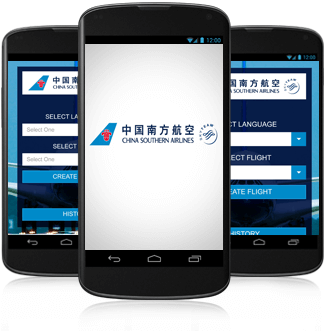 Lead Management Application for One of Asia's Largest Bank
Mobile App For Handling Customer Data
The Banking Lead Management app serves as a powerful tool that enables the accurate tracking of leads through a diverse range of sources, all via mobile. The sales team can use the app for identifying the leads which are sales-ready. This means that they will need to work on the worthy ones and ensures that time and effort is invested only where they are likely to yield results.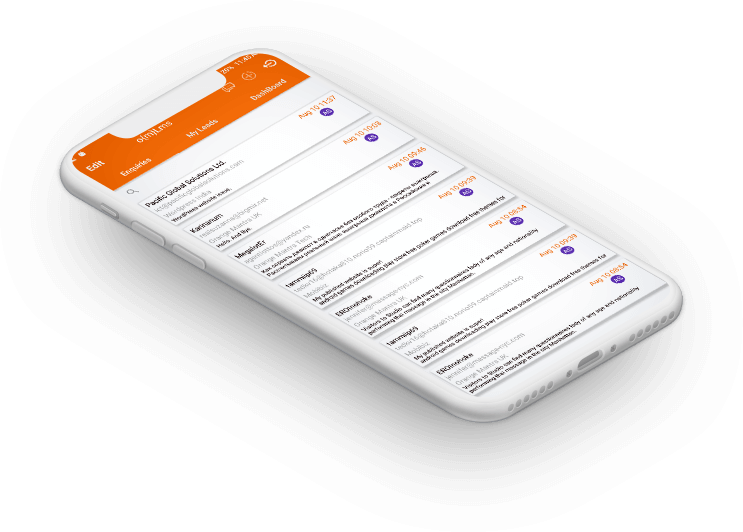 School (Parent Teacher) Management App
Parent-School Communication Simplified
This is an Android app which serves as a school information system that enables communication between the parents and school. While it helps the parents to access all the relevant and important information on their mobile, the app also empowers the schools to reduce the communication turnaround time and form a stronger bond with the parents.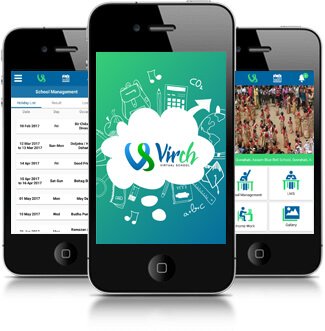 Corporate Event App for one of the Largest Consulting Company
Event Management Simplified
The event app facilitates seamless event management process and attendee engagement. It enables the attendees to access to the event-related information via mobile. The organizer can use it to share alerts related to upcoming events, event locations, and schedules changes via push notifications and in-app messaging. The app also offers features such as real-time feed, reporting, and 24/7 customer service.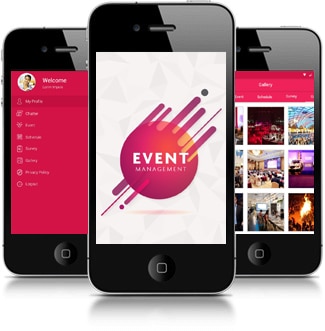 test