Our teams are working remotely to meet your tech requirements promptly – Contact us Today !
Fast, Secure And Engaging

Drupal Integration Service
Powerful, Scalable Drupal Integration Service For Diverse Business Needs
Drupal is an open-source CMS with innovative features for website development. Drupal offers flexibility and allows regular updates of content, Pages, and features. In addition, it allows the website owner to create content, perform automation of admin work and serving the site visitors.
At OrangeMantra, quality Drupal third party integration services are offered to eliminate all the bottlenecks present in the enterprise environment. We integrate Drupal with third-party applications for delivering new generation infrastructure with a wide range of capacities to meet large-scale deployments. We integrate the requisite application to revamp the website with the latest features and functionalities that take its performance to the additional level. At the same time, we make sure all is done in a fast, efficient and cost-effective manner.
Being a top-rated Drupal integration expert, we specialize in integrating Drupal CMS with a diverse range of third-party systems and applications as per your business. From ERP, CRM, to payment gateways, marketplaces, shipping providers, and other third-party applications, we integrate your enterprise website for enhanced functionalities while ensuring that it still works seamlessly.
Share Your Requirements
Our Related Drupal Integration Services
We develop Drupal integration solutions to create plenty of opportunities for your business.
Smart Inventory
Smart inventory solutions are integrated for updating, monitoring or customizing the inventory across different selling channels in a proper manner that was complicated earlier.
Sales
The objective of sales integration is to boost sales and increase business revenue. This is done by adding smart recommendations, integrating wishlists, product bundling, and review options.
Marketing
Marketing tools integrated with Drupal facilitate SEO and email marketing techniques. This helps to engage new visitors, retain the existing ones, and boost web traffic.
Social Media
Social media integrations help your business to incorporate the power of social media for taking your business to the next level with higher engagement, conversions, and brand reputation.
Analytics
Avail the powerful analytics integrations to get proper details regarding customer shopping behavior, understanding traffic and conversion trends, and make quality business decisions.
Customer Service
With customer service integration, different customer support platforms like Live Chat, phone, and email can be integrated. This helps to deliver better support to your customers.
Why OrangeMantra for Drupal Integration?
Smooth integration of Drupal with other third-party applications and systems
A successful track record with the expertise of completing successful Drupal integration projects
Client-centered approach keeping all individual requirements on priority
Result-oriented Drupal integration services
Competitive rates for Drupal integration services
Team of certified Drupal experts, business analysts, UI/UX designers, and testers
Different hiring models as per business requirements
24/7 support and maintenance services
Rigorous quality testing before deployment
Get Quick Quote
Some of Our Best Work
Over The Years We Have Worked On Multiple Drupal Projects Of Different Complexities. Major Brands In The Industry Trust Us
View Portfolio
Our Testimonials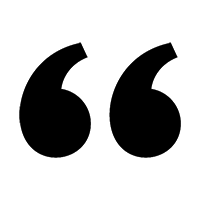 "I am very pleased with the Drupal design & development service by OrangeMantra. It has been very frustrating that my client feels unhappy with my website as it looked dull & outdated. OrangeMantra consulted and helped me to build an engaging & secure website. I would highly recommend them to any business/individual for their Drupal web development needs."
Shane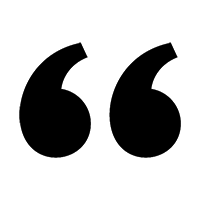 " Our company is working with OrangeMantra for the past 2 years. We always had some changes as well as some key things to be added to our website. They always keep our requirements on priority & the outcome exactly meets our expectations. They report on the project progress on a timely basis showing their professionalism."
Nick Jonas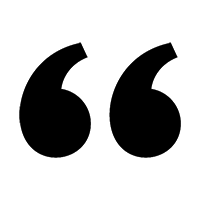 "I needed a reputed development company to complete a very time-sensitive project, and OrangeMantra came through with flying colors. We are working on numerous other projects too, and I am pretty sure that they will show the same degree of excellence on future projects as well."
Peter
Frequently Asked Questions
We Create Remarkable Web Experiences With Drupal CMS
test