Our teams are working remotely to meet your tech requirements promptly – Contact us Today !
Invest in an AR Solution that opens myriad business opportunities
Augmented Reality is the trending technology which enables the user to interact with the digital world using real world objects or interact with real world using digital medium. Over the years, the technology has overstepped the realms of gaming and has established its presence in the business landscape as well. No wonder, more and more businesses are embracing it to elevate the user experiences to the next level. Augmented Reality solutions pave the way for two-way interaction with customers and the brand, which helps businesses in establishing a better connect.
We, at Orange Mantra, offer innovative and effective Augmented Reality Application Development services giving the cutting-edge to your business and helping it to thrive. We help brands and commercials link the real world with the digital world offering special opportunities to interact and engage with customers. Our AR application development expertise extends to a range of platforms, including Android, iOS, and Windows. The AR experts in our team enhance the product communication and help business to enjoy market share of relevance with increased brand recognition. Invest in a custom branded AR app to take your marketing campaigns to the next level.
Benefits Of Investing In AR Development
Today, as innovation become the mainstay of selling, it becomes imperative to embrace all that is new for achieving growth potential. AR applications serve as a worthy investment for businesses that want to outgrow their boundaries by embracing innovative solutions. Here are some reasons that make AR-based app a must-have for your selling and branding portfolio.

The Marketing Advantage
Get the winning advantage for your marketing campaigns and stand apart with an AR solution that give you a distinctive presence in the competitive scenario.

Enhanced Customer Engagement
Engage your customers with interactive experiences that drive stronger connections and builds brand recognition as well.

Localization Benefits
Unleash the potential of location-based technology to bring the benefits of localization for your business and customers.

Industrial Training And Maintenance
Leverage the powerful AR technology to create lifelike, simulative experiences for industrial training and maintenance.
Our AR Development Service Expertise
AR is all about driving excellence and interactivity in user experiences. Explore our expertise to see what we can do with this technology to create superlative user experiences for your brand.
AR apps for Android & iOS
We cater stable, scalable, and secure Augmented Reality solutions for Android and iOS platforms with the latest OS compatibility. These apps are created to offer unique, interactive, and customer-centric experiences for users across a diverse range of devices.
AR Integration To E-commerce
Our AR developers create transformative shopping experiences for e-commerce businesses with the aim to drive sales, boost branding efforts and replicate in-store experiences to gain the trust and loyalty of the customers.
AR Game App Development
We have specialized AR game developers who possess technical skills and proficiency in game development tools such as Unity, Corona, and Unreal Engine. Let us help you deliver immersive gaming experiences to your customers.
Location-based AR
Location-based AR apps are capable of using the device features such as GPS, accelerometer, and compass to accurately pinpoint the user location. Give your business the winning advantage by tracking and targeting customers location-wise.
Projection-based AR
Our developers hold expertise in developing projection-based AR applications that project a virtual image on a real object within the physical space. Avail this advanced technology to connect with the customers and take your business ahead.
Recognition-based AR
We bring apps to life with Marker-based Augmented Reality that recognizes visual markers by using QR codes and replaces them with corresponding objects. Empowered by Wikitude library, these apps are capable of recognizing object with 3D imagery.
Superimposition-based AR
Like recognition-based AR, the superimposition-based AR technology also uses object recognition technology to replace an object or its part with an augmented view. Invest these apps to create amazing UX for your customers.
AR Support & Maintenance
Not only do we specialize in Augmented reality development but also ensure that these applications run seamlessly. We ensure to-notch stability and security with regular version upgrades, general maintenance, and emergency troubleshooting.
Technology Expertise
Being an Augmented Reality app development company with the right resources and experience, we bring rich technology expertise into the projects we undertake. Here are some technologies that we use to create user-centric AR apps.
Wikitude

Unity 5

Vuforia

ARKit

ARCore

XCode 7
Industries We Cater
AR is a technology that is limitless in its potential. No matter which domain your business belongs to, embracing an AR app will no longer be a choice for you in the future. With our experience and track record, we emerge as a trustworthy AR app development partner for businesses across diverse domains. Here are the industries we cater and the ways that Augmented Reality app development can empower them.
Retail & E-commerce

The technology is transforming shopping experiences by enabling buyers to experience the products or services in an augmented environment. Retail and e-commerce sellers who invest in AR apps can capitalize on these incredible experiences to boost their sales and build customer loyalty at all levels.

Education & Training

AR technology enables the delivery of hands-on learning experiences in simulative environments without the use of real equipment. This enables trainers to teach and students to learn through real-life immersive experiences without worrying about the consequences of errors and mistakes during training.

Real Estate

Take your real estate business a notch higher with an AR app that enables prospective buyers to explore 3D views of the properties. Give them the opportunity to view the home inside out, inspect floor plans, and even make changes to the interiors of incomplete buildings to make an informed buying decision.

Travel & Hospitality

Redefine your travel and hospitality business with an AR app that can make holidaying and dining out more pleasurable than ever. Make it possible for travelers to take virtual tours of destinations even before going there with augmented reality city tours, interactive travel guides, and engaging travel games.

Navigation

Leverage navigation-based AR apps to render ease and accuracy into navigation. These apps enable the users to take advantage of the device features like GPS and camera to get detailed information related to directions, road conditions, terrain, traffic alerts, weather forecasts, and more.

Automobile

With AR, automobile manufactures can improve their manufacturing operations and enhance their marketing efforts as well. These apps can be used to provide simulative training to the workforce and create digital product catalogs for enabling interactive views of product models for the potential buyers.

Healthcare

Healthcare training and surgical procedures are becoming simpler for the providers because they can try their hands at procedures in an augmented setting before actually performing them on patients. Further, these apps can elevate the quality and safety of healthcare services for the patients.

Marketing and Advertising

AR apps boost the branding and advertising efforts for businesses by forging stronger bonds with customers through empowered shopping experiences. It becomes easier to create result-oriented marketing campaigns by offering engaging and interactive 3D views of the products that a business sells.

Engineering Design

AR apps help engineers or designers to design better products through simulative designs. The technology offers them complete information related to space constraints or other hindrances and makes sure that the products end up looking visually appealing and being functional as well.
Our Offerings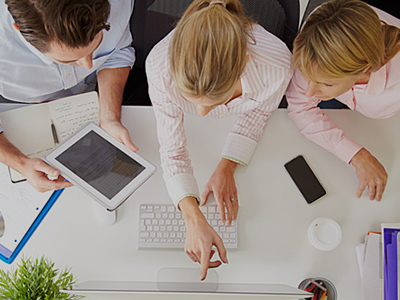 Over the years, we have catered diverse AR offerings to clients across domains. These are created on the basis of their specific requirements, pain points, and objectives.
E-commerce and M-commerce applications.
Enhanced marketing apps.
Geo-location with additional data.
Medical/Health applications with live images of surgery.
Educational resources.
Industrial applications with AR views.
Military applications with critical surrounding info.
Apps with added augmented 2D and 3D effects.
Orange Mantra's Advantage-Why Choose Us As Your Augmented Reality App Development Partner
Technical proficiency

A team of AR developers that brings technical proficiency across diverse platforms, combined with expertise in cutting-edge technologies and knowledge of the latest trends in the app space.

Competitive pricing

Best-in-class solutions at competitive prices makes us a name to trust as we focus on delivering top-notch solutions that fetch optimal returns for your business and make the investment worthwhile.

Custom solutions

Custom Augmented Reality mobile app development for Android, iOS, and wearable devices that have the right set of features to get your brand a winning advantage and making you stand apart from the competition.

Customer-focused Apps

Engaging front-end and robust back-end for the apps to ensure that they address the pain points of the customers and deliver the most engaging user experiences.

Dependable Presence

Constant availability and regular reporting via Basecamp project management tool to ensure that we are always there to provide assistance at all phases, during and after the development phase.

Agile Methodology

Faster-to-market apps that are developed using an agile methodology for delivering well-tested solutions within the specified timelines while adhering the best practices in the industry.
Want to invest in AR app development to open new business opportunities?
test