Our teams are working remotely to meet your tech requirements promptly – Contact us Today !
Are You Looking to Hire a Dedicated Project Manager?
Our top-notch Project Managers with vast knowledge and years of experience await you right here at Orange Mantra.
The success of a project depends on its total completion and closure. The person responsible for the completion of a project and who stays right from the start to finish ensuring its completion is known as the Project Manager. The Project Manager is the driver of a project responsible for the right initiation, correct planning, meeting requirements, the right execution, vigilant supervision, controlling, and delivering the end product successfully. A Project Manager is the main brain responsible for taking decisions, whether small or large, for the project.
A Project Manager handles all the problems efficiently that are encountered during the development phase and strives to deliver a project that meets all the goals of their clients' within the limited time-frame. Moreover, ensuring transparent communication between the company and the client is the key function and topmost priority of the Project Manager.
Hire Dedicated Project Managers at Orange Mantra
Orange Mantra offers you to hire dedicated Project Managers who are experienced, competent, highly skilled, and trained in their work. They follow an agile approach to the project development process to ensure higher levels of efficiency and deliver a successful project within the shortest time-frame. Here, at Orange Mantra, we have the right team of professionals to get your job done, and in a way that exceeds your expectation. Hire dedicated Project Managers at Orange Mantra to maximize your business revenue. Our project managers are fully accountable for your project development and go the extra mile to achieve the highest level of perfection at a reasonable cost.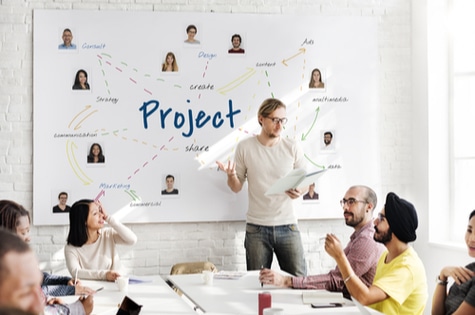 Faster Project Completion

Our Project Managers can help you to complete your project faster as they will handle your project using a systematic approach, cutting technology, and plenty of resources.

Strong Expertise

Our Project Managers are capable and have the expertise to work in different segments of your project. Therefore, the will execute your project with a high level of expertise.

Reduced Cost

Cost reduction is the biggest perk of hiring Project Managers from Orange Mantra as you no longer have to maintain contracted services within your organization.

Better Outcomes

Our Project Managers work closely with our clients to understand and ensure that every aspect of your project is organized which ultimately leads to better outcomes.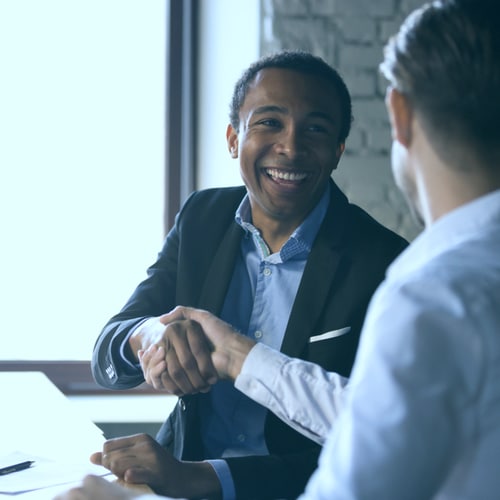 Roles and Responsibilities of Our Project Manager
To understand your project requirements and goals with proper team unification to ensure the complete satisfaction of the client.
To develop an actionable plan for your project including resource planning and allocation, and time management, assigning the required skill-set and issue management.
To monitor the development progress, giving the required input, and informing clients about the progress.
To analyze, identify, and communicate with the client for more enhanced output.
Hire our competent Project Managers with the above roles and responsibilities for turning your dream into reality. Finding the right solutions for your business is what we aim for.
Hard Skills of Our Project Managers
Contract Management
Entrepreneurial mindset
Process Orientation
Technical Skills
Project Orientation
Funding
Scheduling
Risk Management
Soft Skills of Our Project Managers
Leadership
Communication
Conflict Management
Decision-making
Organization
Understanding & Communication Skills
Integrity & Accountability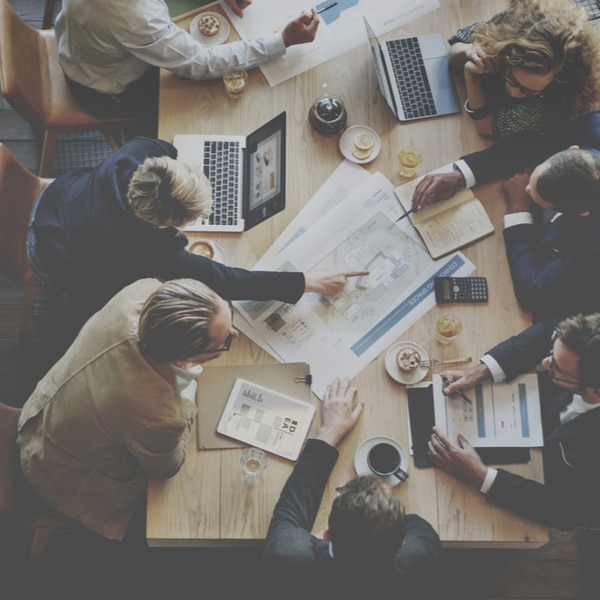 How We Work?
1
Discuss Your Project Requirements
Tell your project requirements to our Project Manager, and he will provide you with the best and proven strategy to execute your project.
2
Hire a Dedicated Project Manager
Sit with us, share your ideas and needs, brainstorm, and review the project proposals. Once you approve, hire a dedicated Project Manager for your project.
3
Get the Work Done
Our Project Manager will lead the project team and ensure that project is completed in the right manner. You can connect with your Project Manager anytime through chat, emails, or calls.
4
QA & Timely Delivery
Our Project Managers make sure your product undergoes extensive performance testing using Testing Automation and deliver a flawless and high performing product that meets all your business objectives.

Plan, Organize & Execute Projects
Have a project idea? Our Project Managers can plan and organize the project, gather stakeholders, establish the timeframe, and monitor the project execution from start to finish.

Recruit and Hire New Job Doers
Hire a dedicated Project Manager who will help you to build a team of remote workers. Your Project Manager will keep you informed of the updates so that you can make better decisions.

Organize and Motivate Teams
Strong team management and leadership are critical for driving business growth. If you are falling short of time to manage and motivate your team, hire a Project Manager and they'll run the show on your behalf.

Monitor Remote Workers
Make your Project Manager conduct a weekly meeting with your remote workers so that you can focus more on your business without worrying about your team.

Monitor Team Performance
Hire a Project Manager and get regular updates of your team performance and a complete overview of the progress every week.
What Sets Our Proficient Project Managers Different from Others
Knowledgeable & Inspiring

Friendly & Professional Behavior

Proactive & Vigilant

Stress Safe

Competent & Highly-skilled

Energetic & Spurred
We Hold Expertise in Various Domains

Automotive

FinTech

EduTech

Retail & E-commerce

Healthcare

On-demand

Travel & Hospitality

Real Estate

Manufacturing

Gaming

Transportation & Logistics

Telecommunication

Food & Beverages
200+
Talented Professionals
100%
Customer Satisfaction
Experienced Squad
Orange Mantra is renowned for agile methodology and having a team of highly-qualified and experienced IT professionals
Dedicated Tech Support
Our dedicated support team is available round the clock to help you out at any hour of the day.
Complete Confidentiality
With us, your project ideas and details are 100% secure and confidential to us with NDA.
Frequently Asked Questions
We, at Orange Mantra, are committed to ensuring complete confidentiality and security of your business details that you provide us. To ensure the best and safe project outsourcing experience, we sign a Non-Disclosure Agreement (NDA) at the first meeting with you. A Non-Disclosure Agreement is a legal document that ensures 100% security of your project and business details.
Our Project Manager can handle projects at any complicated level with ease. They deploy a strategic and systematic approach which includes:
Project planning
Defining business goals
Design and development
Product testing
Deployment
Dedicated Support
All our Project Managers are highly-qualified and have esteemed years of experience in managing projects with maximum benefits. Unfortunately, if you're not satisfied with our Project Manager and their designed strategies, we assign you with a new manager. No further questions are asked.
test