Our teams are working remotely to meet your tech requirements promptly – Contact us Today !
Speeding Up Payment Processing with Robust Solutions
Digital payment enables you and merchants to do business more conveniently. Our digital payment solutions offer frictionless integration and best-in-class performance. Attract more merchants by providing them a feature-rich digital payment channel.
With an award-winning app development team in place, we assure you solutions that are second-to-none in performance. An exceptionally skilled team of digital payment experts, designers, and app developers work meticulously to build an app that suits all your needs.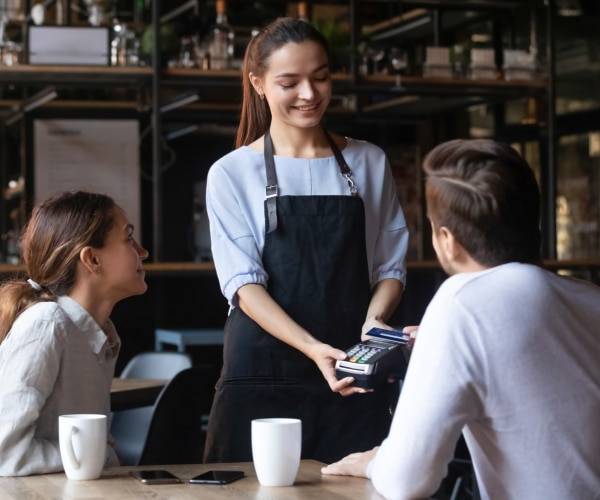 Benefits of Merchant Payment Solutions
Digital payments apps offer a swath of benefits for both you and your merchants.

Accept different modes of payment
Make all kinds of financial transactions easier with a feature-rich app. Be it credit or debit card, net banking, or mobile wallet, the app enables you everything.

Get a feature-rich dashboard
An attractive dashboard gives you statistics, insights, and reports about transactions. Be it a failed transaction or refund, view everything easily.

Uncompromised security
Security is a top priority of our merchant payment apps. The solutions robust data security and compliance with regulatory guidelines.

Multi-currency payment processing
You don't have to worry at all while doing business internally. The apps are compatible with different currencies according to your needs.

Boost sales & marketing
The payment apps enable merchants to boost sales using options product recommendations. The apps also feature in-built marketing features.

Real-time digital billing
The app ensures that for every transaction, billing and commissioning is done in real time. It helps you to build a superior level of trust among merchants.
Key Features of Our Merchant Payment Apps
From making your business efficient in strengthening your brand image, travel apps bring a diverse array of benefits.
Merchant KYC & profiles
Merchants can easily create their profiles with the required details. Besides, they can verify the details by providing KYC information like AADHAAR number.
Analytics & dashboards
Allow your merchants to view all the payment and billing data in simplified dashboards. View the number of transactions, profits, and other crucial details.
Diverse payment methods
Merchants can accept payment using phone numbers, QR code, UPI, and other popular options. The diversity of payment options attracts more customers.
Loyalty programs & commissioning
Use promotional modules and loyalty programs to grow your business. These features are built in the merchant payment app to make things easier for you.
Merchant app development services from OrangeMantra
With clients in every major industry, we understand both the diversity and uniqueness of your requirements. That's why our offerings are immensely flexible to accommodate your needs.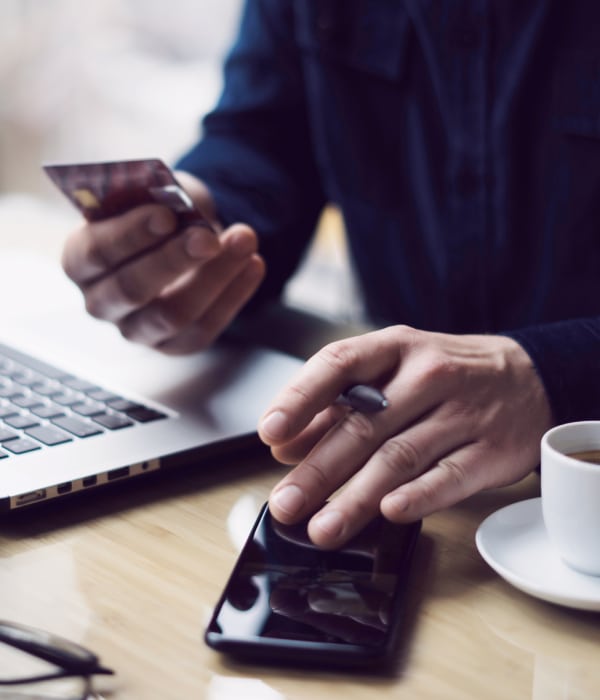 1.
Payment app development from scratch
Highly customized merchant payment app development for every kind of business need. Whether you are a small business, a medium enterprise, or a large corporation, we have solutions for every specific need.
2.
Merchant payment app customization
If you already have a payment app and want to upgrade it with better features, we are here to customize it according to your requirements. Add more evolved functionality to your app.
3.
Payment gateway integration
Integrate an efficient merchant payment gateway to your existing tech infrastructure. We keep the integration process quick and flawless.
4.
Maintenance & tech support
Merchant payment app enhancement, functionality issues, or any kind of technical support, we offer a prompt response. A dedicated support team quickly resolves your queries.
Our Digital Payment Solutions Portfolio
OrangeMantra's digital payment app development portfolio spans across all kinds of businesses. We have worked with small businesses, retail chains, and large corporations alike. The diversity and scale of our experience enable us to deliver quality solutions to every client.
Read full portfolio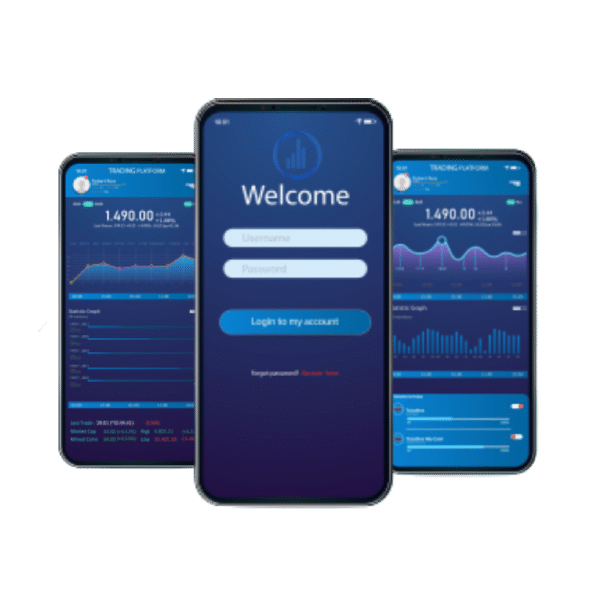 What Clients Say

We run a grocery store chain in a major Indian city. We needed a merchant payment app that works across all our stores. OrangeMantra built a payment app with all the features we needed.
Owner of mid-sized retain business

We urgently needed a payment app during the lockdown. OrangeMantra promised us to deliver the merchant app within the timeframe we asked for. The app was delivered before time. The company has an amazing team.
A senior executive at a clothing retail company
Frequently Asked Questions
A payment gateway is a merchant service provided by an e-commerce application service provider that authorizes digital payment options. The payment processing for businesses, credit cards, debit cards, net banking, and digital wallet, among others. Payment merchant gateways are used by online businesses and traditional stores alike.
The costs of developing a merchant payment solution depend on several factors. Development timeframe, the app's features, design, etc. play an important role in calculating the costs. OrangeMantra develops robust merchant payment apps at a competitive price.
There's no predefined time for developing a merchant payment solution. It varies widely depending on the features of the app and its design elements. The best way to know an estimated time is to consult development experts. OrangeMantra builds digital payment apps in the shortest development time possible.
test