Our teams are working remotely to meet your tech requirements promptly – Contact us Today !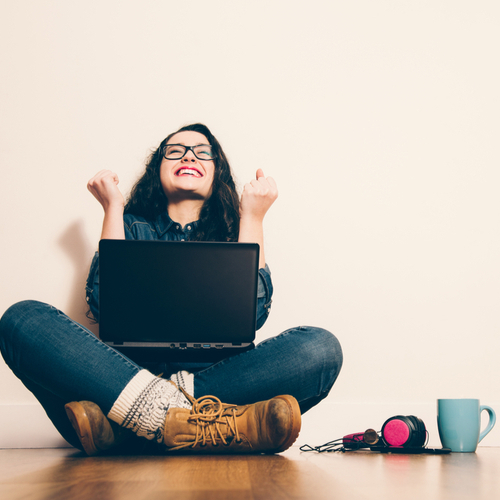 How Technology Can Take Education Industry To Next Level?
Integrating Technology with Education helps to break the barrier of traditional classroom training. On-demand content is offered to the students & scholars at any time and any place around the world.
Single source of learning materials ensuring content delivered is identical for all learners.
Quick and easy to update without needing to invest in organizing and distributing paper content.
Reliable, dependable and accessible 24/7 via an internet connection.
Reduce costs associated with travel and accommodation at a centralized location.
Every learner has access to the same high-quality instruction and consistent message.
Eliminates the problems regarding different instructors teaching different materials on the same subject.
Why Choose us as Your Technology Partner?
Over the years, we have worked with some leading educational institutions to build customized, secure, and adaptive online learning software solutions. Our expertise in E-Learning software, mobile learning apps and the Student Information System with solid knowledge of the client requirements are just a few more reasons to choose us as your technology partner. And there is much more!
We pick the right strategy & tools for the design & development of E-Learning solutions.
Our experienced team gives your app a unique layout & feel that matches your brand.
Our design plan focuses on providing a seamless experience for your clients.
We optimize the software solution with changing trends to keep your services up to date.
We offer better scalability & flexibility features for better online learning of students.
Our team focuses on the best security standards to ensure the mobile app never comes across any downtime.
Excellent support during the design, development & after the deployment.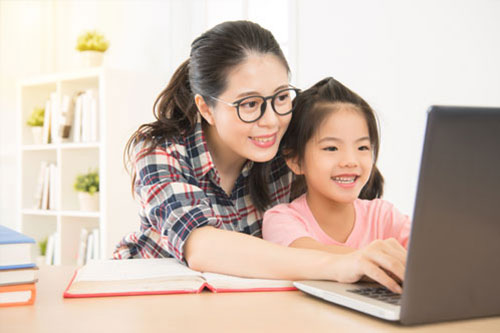 Smart School Education
The idea was to create a Smart School Education App to brings the complete education ecosystem on a user mobile device. Powered with the smart interface and extensive features, the App is probably the most advanced learning platform available in the market. Available on both iOS and Android, the mobile app will enable the users to learn anytime and anywhere.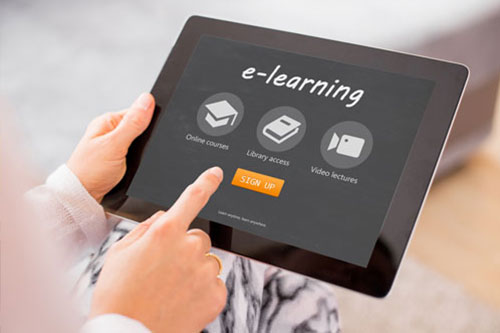 BYJU Type Personalized Learning
The objective was to build an innovative mobile app for meeting the needs of every learner. On-demand learning solutions provide students a smart platform where they can learn, engage as per the requirement. The App meets the complete spectrum of what a modern on-demand learner could need from the technology.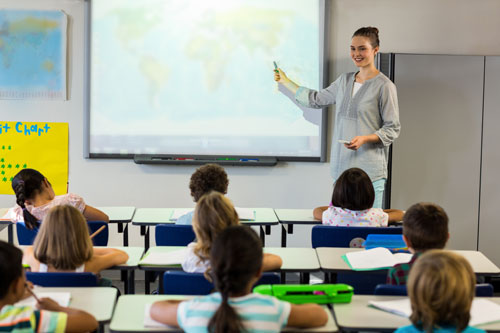 Technology Enabled Learning
To meet the client's demands, we integrate technology in the best manner like the use of videos, engaging content and session with the best teachers to ensure every child across has access to the best learning experiences. Personalized learning is offered to every learner, enabled by the power of data science.
Very responsive from the beginning to the end and really worked dedicatedly to help the process, along with getting the app deployed. Great work, a pleasure to deal with. We have already hired them for more mobile learning solutions.
– Antonio Marino
Project Manager
OrangeMantra delivered an outstanding job for our institution and completed the app within the set time frame. Additionally, they delivered great ideas for the design as well as managed to build a module for a smooth update of the app in the future.
– Alex Carey
Marketing Manager
BIG thank you to OrangeMantra for completing our E-Learning content development in a highly professional manner. After our launch, thousands of researchers & scholars had gone through learning modules and knowledge tests. We got a huge appreciation for the sound and pictures used in it. Good job done by the OrangeMantra team!
– Mike Arthur
Director
Frequently Asked Questions
Our EduTech solution simply and easily integrates with other school systems as per your choice. Our technical support and implementation teams can quickly collaborate with your designated Point of Contact to coordinate the appropriate level of system connectivity.
We pick the right technology and tools to create apps that actively encourages students to create and work hard on their ideas rather than receiving instant satisfaction by purchasing items. Our apps are designed to meet a child's academic needs as well as to improve their creativity skills.
Yes, of course. We provide excellent support during the design, development & after the deployment.
Get Future Ready With Innovative Technology Solutions For Education Industry
test