Orange Mantra (OM) is the leading provider of web-based services to business enterprises and individuals, based on the specific requirements put forward. We specialize in designing and development of e-commerce stores, custom-based website designing, web application development for a variety of service platforms, viz. Magento, WordPress, Drupal, Joomla, PHP, and more.
The rapid expansion of the marketplace along with the modernization of technologies has led to the increasing demands for the web and mobile applications, viz. iPhone and Android mobile apps. We too experienced an emerging need for expansion of our criteria of services offered by incorporating the emerging technologies as per the demand of the global marketplace.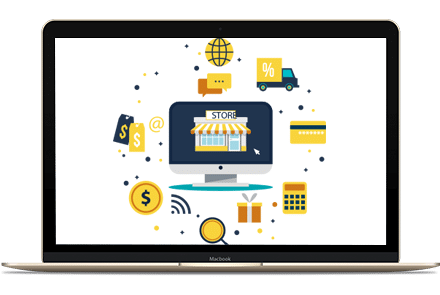 OM Served Marketplace Astoundingly
We had been putting the very best of our skills with endless efforts into creating the best possible service criteria for our clients and we eventually got the job done!
Being in the online marketplace for over a decade, we have earned a respective image because of the excellence of the services delivered by us. We have got several great opportunities to serve multiple big brands in the market and we performed astoundingly. Well, this is what our clients' feedback letters/e-mails said. Among these clients,
SRS Grocery
is the leading online grocery store, currently offering home delivery services for grocery items in the popular cities of north India. People from these regions can explore the store on their computers and smartphones as well to place an order for required grocery items.
Haldiram's
is the leading chain of restaurants, emerged in India, now serving several countries globally. The website is specially designed as per the ancient Indian culture. Its food lovers can explore the menu and place orders over a phone call.
Live Easy
is the online grocery store in India and provides you its services at a nearest reachable place. You can order for the required grocery items from your home, office or anywhere.
Well, the list of the big brand served has not finished yet.
Why Choose Orange Mantra?
Choosing an experienced and reliable partner is always worthwhile when one needs to walk a long way to the goal achievement. Orange Mantra has the capacity to meet the comprehensive business requirements today. We are eligible because
We have a strong knowledge of the marketplace.
We are technically sound and hold the reliability factor with us.
We analyze the market periodically and transmute our internal processes frequently.
Many more reasons we can provide you for choosing our services throughout the vast marketplace. We would like to hear it from you.