Our teams are working remotely to meet your tech requirements promptly – Contact us Today !
Why Take Up Magento Commerce Cloud?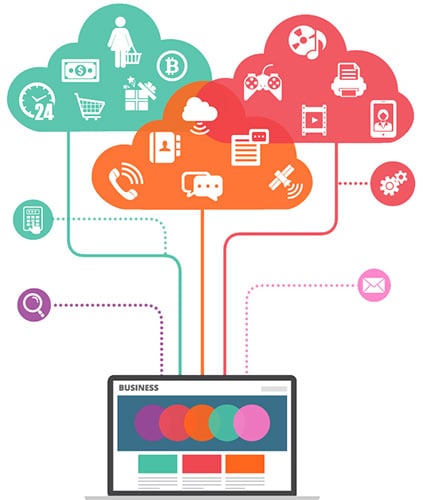 Magento Commerce Cloud serves the perfect recipe for success, with a mix of the best of breed solutions- Magento Commerce for the platform, AWS for hosting, Platform.sh for platform management, and New Relic and Blackfire.io for performance management. With all that it has to offer, the Commerce Cloud is capable of enhancing the management of e-commerce stores as well as reducing the deployment costs for merchants. The scalability it brings is unparalleled as the platform is designed to grow as you succeed.
Boost Business Confidence
With Magento Commerce Cloud, you can effortlessly scale to align with unexpected traffic and improve business performance as well. It helps you to cut down costs, deploy new features faster, and improve the customer experience.
Reliable Cloud Delivery
Magento Commerce Cloud is designed to support agile project delivery with continuous cloud delivery out-of-the-box. It enables you to reach the customers 24/7, no matter where they are so that your business is never out of sight.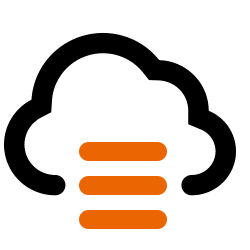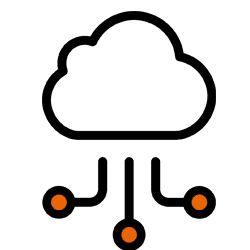 Built For Innovation
Magento Commerce Cloud is an innovative solution based on Platform-as-a-Services model. It gives store owners the complete control over the application, but at the same time, takes care of the entire hosting hassles.
Want to explore the potential of Magento Commerce Cloud?
Client's Testimonials
"We are glad that we hired OM for designing our Magento e-commerce store. They understood our requirement and delivered a solution that was beyond our expectations."
– Vikram Sehgal
"OM is a trustworthy Magento partner. Not only did they develop a great looking e-commerce store for our business but also made sure that the store is well optimized in terms of performance. Great job guys!!"
– Cheryl Richmond
"We express sincere appreciation for OrangeMantra's reliable consulting services. They have a highly qualified team that helped us develop an effective strategy for ROI maximization our Magento store and took our business on the success route."
– Andrew Marshall
"Running a Magento-based e-commerce store is not only about having a great looking and high-performance store but also about consistent support and maintenance. OrangeMantra is a name you can trust for their reliable support and maintenance services. Whatever be the issue, they are always there to resolve it at the earliest."
– Kevin Dawson
"We are impressed with team OrangeMantra's dedication and expertise. We handed them the responsibility of upgrading our online store from Magento 1 to 2 and they have done an amazing job, right within our budget and in time."
– Amarpreet Singh
"OrangeMantra created an amazing Magento app for my business. The team was open to communication all the time and completed every phase according to the timeline."
– Clark Howard
"We were apprehensive at the beginning of our journey in the e-commerce domain but OrangeMantra proved to be the best technology partner for us. From designing and developing our online store to making it run seamlessly, they did a great job for us and helped us achieve our business goals."
– Shalini Mehra
"Team OrangeMantra helped us with an unmatched Magento Enterprise solution for our business. Great job and bang on time!!"
– Michelle Johnson
"We found a trusted technology partner in OrangeMantra as they helped us implement a truly high-performance e-commerce store for our business. We are impressed with their dedication and hard work."
– R Chandra
"We appreciate OrangeMantra for creating a Magento store that perfectly matches our expectations. They helped us achieve our business goals. Great work!!"
– Omair Hafeez
"Working with OrangeMantra has perhaps been the best experience we have had with an IT partner till date. They helped us migrate our online store from Shopify to Magento and the transition was absolutely seamless and gave us excellent results. Well done, OM."
– Jason Clarke
test