Our teams are working remotely to meet your tech requirements promptly – Contact us Today !
Let's help you create immersive digital experiences for your customers
In the current times, businesses need to manage their presence across the evolving content channels and handle the related digital assets. The need multiple teams driving their agendas for the individual channels, which makes it challenging and expensive to manage customer experiences across them. Adobe Experience Manager (AEM) is a comprehensive CMS which lets businesses to manage websites, mobile apps, content and marketing efforts at a single place. By availing the advanced Adobe Experience Management (AEM) solution, your business can deliver personalized and engaging digital experiences that have a global reach. With these unmatched customer experiences across in-person and online channels, you can increase demand as well as customer loyalty for your business. At Orange Mantra, we offer a comprehensive range of AEM services to global enterprises across diverse industry verticals.

AEM Consulting & Development
Our team has Adobe experts with a rich experience in AEM consulting and development. We assist businesses in streamlining their processes, reducing the TAT of developing content assets, and speeding up the development cycle with pre-tested components. Leverage our consulting expertise for seamless content delivery across multiple channels.
AEM Implementation
Let us assist you in building and managing your websites, mobile apps, and marketing activities. From optimizing your shopping cart to setting up the marketing campaigns, we have your back covered with AEM implementation you can depend on. Our team configures the AEM platform to enable businesses realize their marketing objectives and meet their business objectives.
AEM Integration
With our hands-on experience of working for brands and companies in integrating AEM with third-party systems such as Marketo and Salesforce, we emerge as reliable partners. We also offer expertise in AEM integration with Adobe Marketing Cloud tools. This integration empowers marketers to launch and run campaigns effectively across multiple channels.
AEM Migration & Upgrade
Trust us for reliable AEM migration services, which encompass the migration of content, applications, and digital assets from the existing CMS platforms to AEM. Till date, we have successfully handled numerous complex migrations from platforms such as SharePoint, Drupal, Sitecore, and more. We assist you with the upgrade of the AEM setup too.
AEM Managed Services
We offer on-demand support and managed services for streamlining the AEM implementations on the cloud and on-premise. The managed services include automated backups, security checks, and disaster recovery. Our reliable support services offer the resolution of ticketed issues. The entire service is focused on building a close collaboration with the IT teams of the clients.
AEM Team Augmentation
Connect with us to get an extended arm for your AEM consulting, development, implementation, integration, migration or upgrade projects with a team augmentation model. We help you augment your team with talented AEM specialists using an outsourced development model. You get the benefit of flexibility as the teams can be scaled according to your evolving needs.
Independent Testing
We have an extensive experience in performance testing which enables us to provide end-to-end testing solutions for an effective Adobe CQ5 deployment. The services we offer include performance profiling and benchmarking, design appropriate test strategy, stress testing, load testing, volume testing, endurance testing, scalability testing, spike testing, and more.
Support & Maintenance
Avail reliable and round-the-clock support and maintenance services that help you understand and utilize AEM efficiently. Being a multi-variant software, AEM needs expert guidance and support for ensuring glitch-free operations and bringing the best benefits for your business. Our experts help you with the entire aspects where you may need assistance.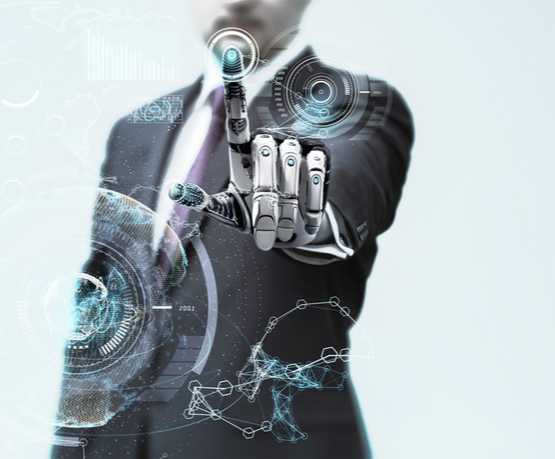 Handpicked AEM experts who can keep you a step ahead
AEM is an innovative CMS that you can rely on for managing your content resources across diverse channels. However, platform expertise is what really matters when it comes to coming up with the best solutions. We have seasoned AEM developers who are capable of understanding your business, its requirements, and challenges and implementing solutions to address them. Collaborate with us and get started to leverage AEM to your advantage!
Talk To Us
Adobe expertise
Expertise with Adobe platform gives us a winning advantage and you can trust our team for AEM services including consulting, development, implementation, integration, migration or upgrade, and support and maintenance.
Agile processes
We follow the industry's standard best practices and processes such as the Agile methodology using SCRUM for delivering the projects within deadlines. Our aim is to make sure that clients are satisfied at every stage of the project.
Digital experience design skills
Our team is adept at digital experience design and have the right skills for using the best tools, frameworks, and practices like Design Thinking to ensure that your customers get the best possible experiences across all channels.
Security-focussed development
You can rest assured about the security of your project. We take extra care and implement the industry-leading application security practices and Adobe guidelines as well. Every project is guarded with strict NDAs too.
Flexible Contracts
Considering the varied requirements of the clients, we offer flexible terms of engagement which designed for maximum client benefit. You can choose the ones that work for you and we will work accordingly.
Trust and reliability
Whether it is about the quality of services, client satisfaction, or availability for maintenance and support, we are always there for the clients. Our mindset prioritizes customer trust and reliability over everything else.
test