Our teams are working remotely to meet your tech requirements promptly – Contact us Today !
Multi Vendor Ecommerce Marketplace Development
Gain a Competitive Edge in the Ever-Evolving Ecommerce Marketplace Arena with Custom Multi Vendor Marketplace Solution.
We deliver a custom multi-vendor marketplace platform that empowers startups and large organizations to gain risk-free market entry, reduce time-to-market, build competitive advantage, delight customers, and accelerate business growth.
Multi Vendor Ecommerce Marketplace Software Development Company
As a leading multi vendor eCommerce marketplace software development company, we create fully functional eCommerce multi vendor marketplace platforms for adding multiple sellers and keeping track of their eCommerce sales. Our expert eCommerce developers build highly intuitive user interface and user experience that meet your business objectives with its rich feature set.
Multi vendor marketplace software comes with powerful features including an easy-to-use interface, simple payment methods, social media integrations, rewards and discounts, ratings and reviews, and more. Our fully customizable multi vendor eCommerce solution allows for selling multiple products through a single storefront and customers can add products from different vendors to their single shopping cart. The site admin can set up shipping regulations, modify products in the marketplace, and add new sellers or vendors.
Our multi vendor eCommerce marketplace development services cater to eCommerce businesses of all sizes to set up and manage marketplaces quickly, affordably, and efficiently, along with a focus on providing full control over your eCommerce store's functionality. Enriched with all the necessary features, our multi vendor marketplace can create various plans for customers and a robust system for managing the payment process to sellers.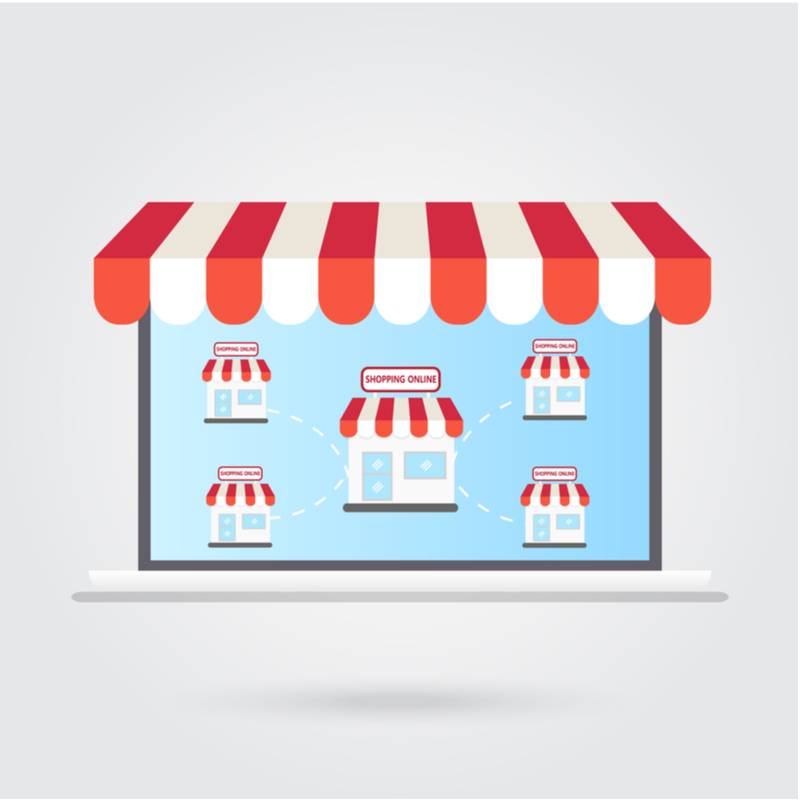 Key Benefits of Building a Multi Vendor Online Marketplace Platform
Our multi vendor marketplace software comes with seamless integration of the most advanced features and tools that empower you to run a successful multi vendor marketplace.
Our Feature-rich Multi Vendor Marketplace Platform Fits Any Business Model
Our multifaceted marketplace solution is designed to create a unique and futuristic bespoke online marketplace platform for any business use cases and for profitable growth of business.
Salient Features of Our Multi-vendor Marketplace Platform
Run a full-fledged multi vendor eCommerce marketplace platform globally with advanced features to attract more vendors and customers across the globe.
Admin Features
Manage Vendors
The site admin or the store owner gets complete control of vendor activities and gets a comprehensive overview of their performance. They can add, approve, or reject vendors, return requests, credit transactions, measure performance, and view their complete details.
Product Approval
Store admin has the right to approve new products added by the seller or reject it before showcasing them in the storefront. The admin can also disable this feature to allow the sellers to publish the product all by themselves.
Commission Management
You can either set percentage-wise or fixed commission rules for the products. Add tax rules and then calculate the total commission on each sale.
Vendor Payout
Leverage the finance control of your multi vendor marketplace software by processing custom reports filtered by vendor names, dates, or order status and automatically calculating all orders that consist of a vendor product.
Tax Management
The store admin need not worry about calculating tax for each product as it will be done by the vendor.
Manage Withdrawal Requests
You can activate manual vendor withdrawal request in the store admin panel to receive the requests, make the transaction, and mark the request as paid manually.
Payment Methods
Our solution gives you a comprehensive multi vendor marketplace platform ledger to assist you in calculating and receiving the payments from vendors. As a store admin, you can also view complete details of vendor transactions, invoices, and pending orders.
Vendor Features
Vendor Storefront
Let every vendor of your multi vendor marketplace platform enjoy complete freedom and transparency so they can easily register and start selling their products from their own storefront in a matter of minutes.
Vendor Dashboard
Provide an individual dashboard for every vendor to help them easily understand their inventory and order status. The vendor dashboard comes with an order summary, best-selling products, sales report, sorting functionality, revenue details, and many more.
Bulk Product Upload
Our multi vendor marketplace software facilitates simple product management like add, edit, or upgrade product. Vendors can easily upload products in bulk into their store in a few minutes.
Catalog Management
Our solution offers a robust and efficient product catalog system that allows vendors to boost sales by planning and managing the products to be featured in their storefronts.
Order Management
endors can efficiently manage their orders, shipments, invoices, credit, order return, exchange requests, and more from their vendor dashboards. Our solution also comes with filtering options so that vendors can easily find and view order details as and when required.
Vendor Rating and Review
Allow customers to give their valuable feedback about the shopping and product experience through review and rating features to evaluate the marketplace vendors.
Generate and Print Shipping Labels
Our multi vendor eCommerce marketplace solution allows vendors to create a label for each order to be shipped, providing the package's size and weight information along with the invoice.
Customer Features
Wishlist
Let your customers add one or more products into their wishlist to purchase it later. This feature enables the eCommerce marketplace platform to boost online sales.
Ratings and Rating
Allow the product purchaser to rate and review the vendor and the product to provide other potential customers with a reliable shopping experience with reference to the brand experience.
Mobile App
With the feature-rich multi vendor eCommerce marketplace mobile application, customers can make purchase items on the go.
Social Login
Allow your customers to onboard easily with one-click social login with Facebook, Google, Twitter, LinkedIn, and boost your ROI.
Pricing Comparison
Give your customers to compare the prices of the product between several vendors to deliver an outstanding shopping experience with our multi vendor marketplace software.
Rewards and Discounts
Allow your loyal customers to earn rewards, redeem points, or avail discounts. Customers on the multi vendor website can even earn rewards on new sign-ups as well as on their first purchase.
Streamline Checkout
Our multi vendor eCommerce marketplace platform goes through an extensive user experience testing phase to reduce the cart abandonment rate significantly.
Smart Recommendations
The smart recommendation feature displays products to potential customers based on their needs and interests. Unleash the power of this vital feature to improve the average order value (AOV).
Expand Your Global Coverage with Out-of-the-Box Ecommerce Features
Multiple Payment Methods
Provide your customers with multiple payment options to expand your eCommerce sales into new geographies, business lines, and markets to earn higher ROI. Our multi vendor online marketplace platform supports the 10 most popular payment gateways including PayPal, Google Checkout, Authorize.net, SagePay, Amazon Pay, WePay, Braintree, 2Checkout, Dwolla, Skrill (Moneybookers).
Multiple Currency Support
Our multi vendor eCommerce platform supports almost all international currency so that you can sell your products or services to global customers. From dollars to euro, our multi vendor website has got you covered to help you yield higher ROI.
Multilingual Support
With our multi vendor eCommerce marketplace platform, you can take your eCommerce business beyond the boundaries of your nation. You can run a multilingual online marketplace where customers and vendors can access your multi vendor website in their own regional languages and make the purchase in their native currency.
Double-up Your Sales with Marketing and Promotion
Our multi vendor marketplace software comes with in-built promotional features to boost eCommerce sales.

SEO-Friendly Solution
Leverage the benefits of proven SEO strategies and functionality to rank your multi vendor website at the top of search engine results, drive more customers, and stay ahead of your competitors.

Social Media Integration
Our marketplace software is integrated with all the popular social media platforms to allow customers to broadcast their favorite products on their social networks. This helps in creating brand awareness and generating leads.

Blogging
Blogging is the most effective digital marketing technique to improve your ranking, engage your audience, and drive more sales. Promote your products or services and create brand awareness through easy readable, quality-rich, and engaging content.

Gift Coupons and Discounts
Reward your loyal customers and attract the potential ones with gift coupons and discount offers on your multi vendor website, web, and mobile applications.
Our Online Marketplace Development Process
Research
Create Use Cases
Define User Persona
Explore Opportunity Areas
Present Solution Blueprint
Define
Create Use Cases
Define User Persona
Explore Opportunity Areas
Present Solution Blueprint
Prototype
Customer Journey Mapping
Information Architecture
Perform Testing
Learn Analytics
MVP Creation
Product Backlog
Sprint Planning
Two-weeks Sprint
Sprint Retrospective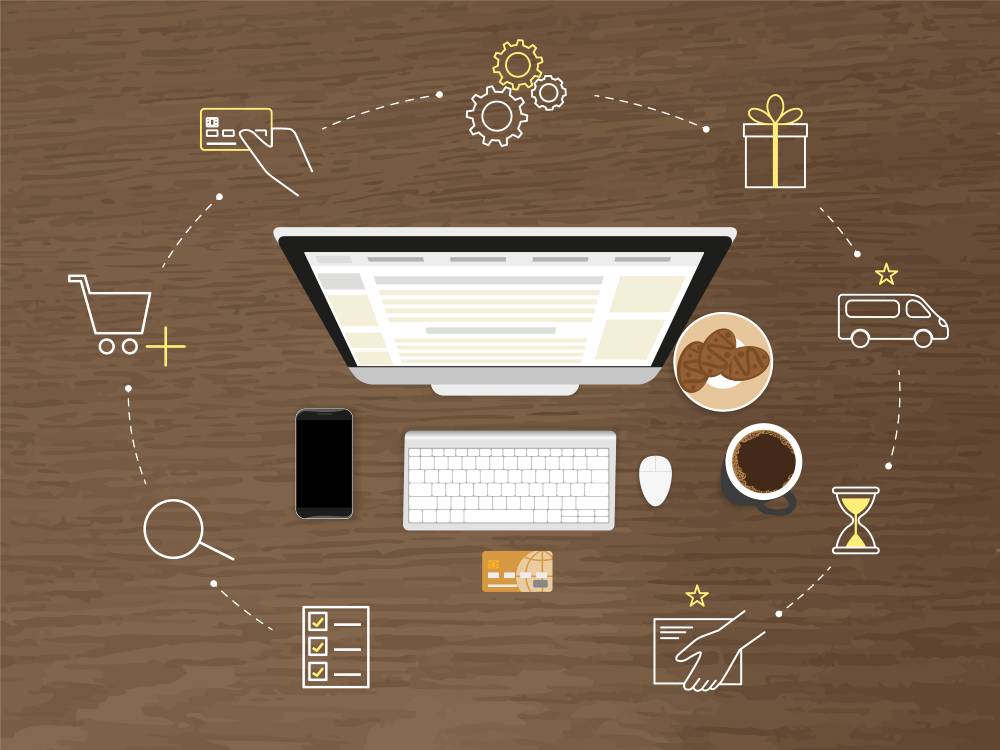 Magento Commerce

MultiMerch

CS-Cart

Arcadier

WooCommerce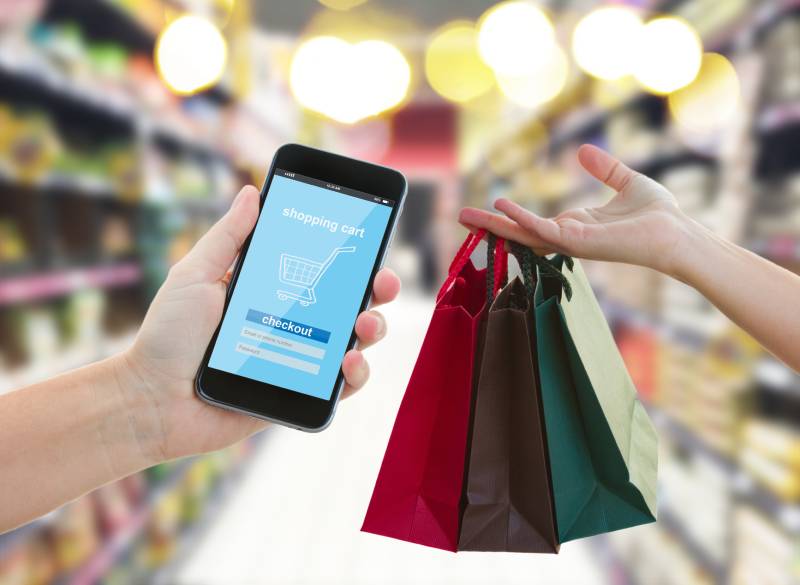 Deliver Seamless Shopping Experience with Mobile Apps
Since mobile shopping is gaining a lot of traction in today's digital era, building a mobile version of your multi vendor website is the need of the hour for many eCommerce businesses. We build customer-centric buyer and seller mobile apps for both iOS and Android platforms. If you're a large-scale enterprise, operating a sophisticated eCommerce platform, then custom mobile apps can help you to seamless shopping experience across multiple devices.
Let's Discuss
Frequently Asked Questions
This will depend on what extent you want to increase sales and how far your vendors can handle shipping operations. All the order places will be in regional currency only.
We advise our clients to use scalable Cloud Services to host the multi vendor marketplace software that will allocate resources dynamically based on user activities.
The time taken to launch your marketplace will largely depend on the size and complexity of your marketplace, the number of features, integrations, and customizations you want, and the experience level of the developer. Send your project requirements and we'll shortly provide you with a complete quotation of your project.
test