Our teams are working remotely to meet your tech requirements promptly – Contact us Today !
Hire AngularJS Developers at the Most Affordable Prices
Are you looking to hire AngularJS developers to build a highly dynamic and performance-oriented user interface for your application using the latest front-end technologies? You are at the right place. We have a team of the most seasoned and dedicated AngularJS developers that can help you build scalable, interactive, secure, modern rich applications while saving up to 70% of in-house developers cost. We, at Orange Mantra, offer flexible engagement models so you can hire Angular JS programmers on a monthly, hourly, or fixed-cost basis according to your requirements. Our First Time Right Angular JS developers keep themselves updated with the latest versions and technology trends to deliver excellent bespoke web applications.
Zero-billing Guarantee
Agile and Adaptive Software Development Process
Non-Disclosure Agreement
Quick and Easy Hiring Process
Complete Control Over Development Team
Reduce 70% of in-house developers cost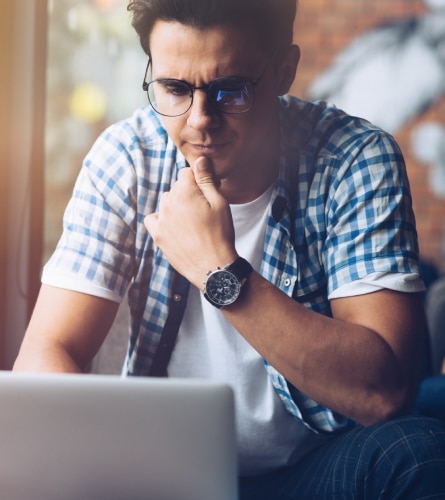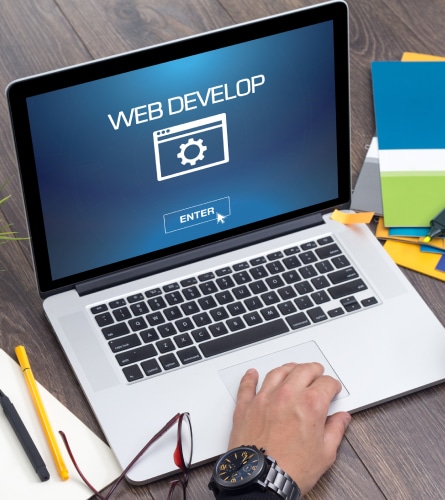 Why Should You Hire AngularJS Developers for Web Application Development?
AngularJS is a free, open-source framework that helps in building dynamic, rich, performance-oriented, scalable, and secure web applications with minimal coding. Some of the advantages of using the AngularJS web development platform include:
Scalable and Minimal Code
Declarative User Interface
More Efficient and Fast Development
Easy to Maintain
Advanced Design Architecture
Enterprise-level Testing
High-end Security Features
Highly-interactive Web Applications
Optimal Web Experience
Large and Active Community
Our AngularJS Developers Expertise
We love working with AngularJS. Our proficient AngularJS developers have successfully delivered a diverse range of AngularJS development projects for our clients across the globe. We leverage the latest web frameworks to deliver world-class AngularJS development services and solutions.
AngularJS Consulting
Hire our AngularJS consultants who hold strong expertise in AngularJS development and are always there to consult and provide you with best-fit solutions.
AngularJS Web App Development
Our proficient AngularJS experts hold strong expertise and are well-versed in Ajax web development and technologies like JS, XHR, XHTML, and CSS.
AngularJS Mobile App Development
Build native or hybrid mobile apps with the help of our seasoned AngularJS mobile app developers and get a highly interactive Angular mobile web app.
AngularJS Design
Hire the right expertise to make the most out of the AngularJS framework right from UI/UX design to architecture capabilities.
Platform Migration & Re-Engineering
Hire our offshore AngularJS developers for re-engineering and migration of your existing applications to Angular for improved web experience.
Enterprise AngularJS Web Applications
Our AngularJS developers are capable of building large, enterprise-level applications that are reliable, scalable, robust, and secure.
Custom AngularJS Development
Hire dedicated AngularJS developers for developing custom applications that meet your unique business requirements and goals.
Single-Page Application Development
Hire AngularJS programmers to build fast, high-performing, dynamic, and highly engaging Single-Page Applications.
Angular Ecommerce Development
Hire remote AngularJS developers to build highly engaging, feature-rich, and fully secure eCommerce websites and boost your online business.
Custom Angular Module/ Plug-in/ Directives Development
Do you want to customize your Angular project? Hire dedicated AngularJS developers and get it customized as per your requirements.
AngularJS Game Development
Create fast-performing games using the AngularJS framework. Hire our expert Angular game developers and boost your ROI from highly-engaging Angular games.
Angular CMS/ Web Portal Development
Hire our offshore AngularJS developers to build interactive and ease-to-use CMS or web portal and get the most ROI out of it.
Internet Rich Applications
Avail our full-fledged AngularJS development services to build rich internet applications that cater to your specific business needs.
Angular QA & Testing
Let your web applications undergo extensive QA and testing to fix all the errors and flaws and keep your app running optimally.
Angular Support & Maintenance
We have a dedicated Angular support & maintenance team that is readily available to address your concerns and impart impeccable support services.
Our Hiring Process
Hiring the right developers for your dream project can make you fall into the dilemma. That's why we have simplified the process of hiring the developers so that you can select the best-suited ones from the extensive pool of highly-skilled AngularJS developers.

Submit Your Project Requirements

Discuss Project Scope and Feasibility

Deploy Resources

Select the Right Engagement Model

Sign-Off and Get Started
Our Flexible Engagement Model
We offer flexible hiring models including hourly, monthly, part-time, full-time, fixed cost hiring options to choose from.

Dedicated Team
If you have an enterprise project that requires dedicated attention, time, and effort, hiring a dedicated team will be the best option. This option will be considered as a pay-as-you-go monthly rolling contract.
No hidden costs involved
Monthly billing
Pay for the number of hours spent
Pay only for what you get

Fixed Price Model
If you have a large and well-planned project, you can go with the fixed price model. It will be a one-time fixed price payment contract with no hidden costs.
Fixed budget and deadline
No hidden costs involved
Milestone-based payment
No setup fees required

Hourly Basis
If you have an undefined project and need ongoing work, you should consider hiring AngularJS developers on an hourly basis. This model will be a pay-as-you-go hour-wise rolling contract.
No hidden costs involved
Requirement based working hours
Monthly billing
Pay only for what you get
Our AngularJS Development Services Cater to All Industry Verticals
As a renowned company, we cater to clients from various industry verticals including healthcare, education, retail, media, and a lot more. Hire dedicated AngularJS developers to build your next web and mobile app.

Education

Healthcare

Fun & Entertainment

Banking & Financial

Business

Job & Career

Travel

Transport & Logistics

Food

Real Estate

Sports

Dating, and more
Our Technology Stack
When you hire AngularJS programmers from Orange Mantra, you will get developers who are well-versed and technically-skilled in the industry-leading development tools. Some of the most popular development tools that our AngularJS developers employ include:
IDE
Sublime Txt Editor
Angular GetText
Jet Brains Webstorm
Yeoman
Grunt
Bower
Development & Optimization
Angular Kickstart
Angular Fire
Dj angular
Ment.io
AngularJS UI
Angular Deckgrid
QA & Testing
Karma
Protractor
Jasmine
Mocha.js
JsHint
SilkTest
Other Tools
Angular CLI
ng-Table
Batarang
ng-inspector
Rest Angular
Augury
Top Reasons to Hire AngularJS Programmers from Orange Mantra
Robust and Scalable Web Apps
Extensive Pool of Talented AngularJS Developers
Profound Technical Knowledge
Strong Expertise in the Latest Development Technologies
Timely Reporting
Direct and Effective Communication
Cost-effective Solutions
Flexible Hiring Options
On-time Delivery Assurance
Affordable Prices
24×7 Availability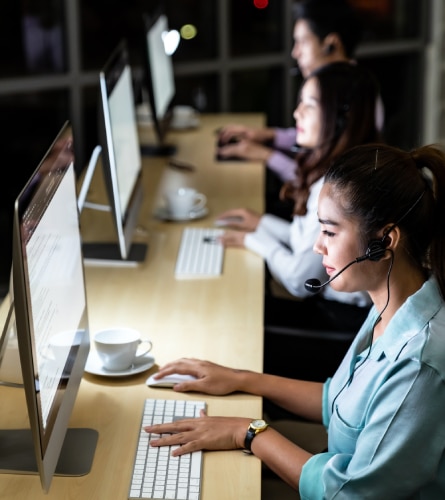 Frequently Asked Questions
Angular helps developers to create single-page applications without any hassle.it combines the HTML with data-binding capability, thus providing the user with a rich and responsive navigating experience. When you hire AngularJS developers from us, you don't need to worry about the initial setup and cost bearing for enterprise solutions.
We follow the Agile methodology for application development. We also employ DevOps for increased productivity.
Here are some of the benefits that you can enjoy when you avail AngularJS developers:
Lower development cost
Quick time to market
Cross-browser compatibility
Reusability
REST-friendly
test