Our teams are working remotely to meet your tech requirements promptly – Contact us Today !
Providing
Enterprise Level

Drupal Upgrade & Migration Services
Looking For Drupal Migration Service Contact OrangeMantra
We're a reputed Drupal service provider, can handle data, site and content of any size and complexity. We implement the latest methodologies, best tools and modules for moving your information, and database, OrangeMantra can simply migrate the website to the Drupal latest version.
Drupal upgrade & migrations are our core services. We're experts in the Drupal migration, proficient to handle any content migrations of any size and complexity. We use only the proven and best tools present for the migration work. Our flexible, proven engagement model starts with the evaluation of client business requirements to ensure, right Drupal migration or upgrades solution is delivered in a quick and cost-effective manner, meeting the deadlines.
In order to ensure complete safety of data before the migration process, the Drupal team takes complete back-up of the existing enterprise website. Clients are assured of the project delivery only after the complete data migration and security updates. OrangeMantra has a highly-qualified team of developers that implements the latest & innovative technologies for website migration & upgrade.
Share Your Requirements
Our Drupal Website Migration Services
We offer a complete range of migration of any platform to Drupal CMS seamlessly.
Database Migration
The complete database is migrated including data, customer details, employee information and financial accounts in minimum time with complete backup for data safety.
Extension Update
Extensions are updated with the new version that is compatible with Drupal to empower your website with new functionalities for smooth business operations.
Theme Migration
Different Drupal themes are offered to give a new look, feel and appearance to the website before making a move. Choose a theme to build a website having eye-catchy appeal for users.
Website Customization
Our developers customize your upgraded Drupal website the way you are looking it to be. Get a perfect and fresh look for your business website with customization.
Migrating New Host To Drupal
We help your business to migrate your existing website to the Drupal platform for reaching the target audience in a better & efficient manner.
Maintenance & Support
With our 24/7 support and maintenance services, expert assistance is offered from our Drupal developers over the phone, e-mail, and via live chat.
OrangeMantra Drupal Upgrade Process
We Ensure Your Drupal Website Is Upgraded With Proper Backup For Data Safety
Step 1
Backup Existing Website
We start by taking the complete backup of the existing store. This is done to lower the risks associated with the errors & challenges faced during the updating process.
Update New Website
The Drupal developers update the new website according to the client's business needs and address the problems faced during the process.
Step 3
Test New Website
The testing team tests the replica Drupal website for functionality and shares it with the client for verification to get the final approval from them.
Step 4
Deploy Upgraded Website
Once the client gives confirmation, the new website is upgraded and deployed at the client-server within the set time frame.
Why Hire Us?
Being a trusted Drupal Migration Services Provider, we:
Differentiate client business enterprise in the Drupal space by integrating new levels of features and content-driven experiences.
Address client end-to-end Drupal migration lifecycle by focusing on every crucial aspect, including the user experience, business analysis, and many more.
Improve the scalability as well as security layers of your new CMS ecosystem that helps to meet the escalating business needs.
Enable the client to achieve maximum efficiency by performing complete QA testing before the deployment work.
Provide prompt Drupal Upgrade & Migration services at competitive prices with multiple hiring packages.
Offer collaborative opportunities by offering numerous fast, professional, and cost-effective engagement models.
Get In Touch
Some of Our Best Work
Over The Years We Have Worked On Multiple Drupal Projects Of Different Complexities. Major Brands In The Industry Trust Us
View Portfolio
Our Testimonials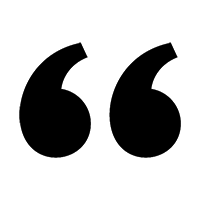 "I just wanted to let you know that the OrangeMantra team is doing a perfect job on the migration. This has been the first time we contacted a development company and the way it's going, it won't be the last. We have another project that we are looking to discuss with them."
Jason Klay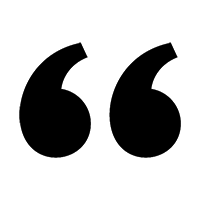 "Dear OrangeMantra team, Thank you for all you've done to improve our business website. It's a great pleasure to work with you. You have resolved all the upgrade issues and made the site easier to navigate, attractive and completely smooth to my visitors. As I need further customization I'll be sure to be in touch. All the best!"
Klay Hobart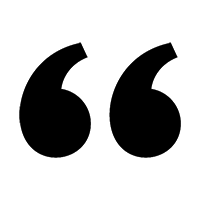 "We were facing slow performance issues with our existing CMS and looking to migrate to Drupal. The services we availed from the OrangeMantra team is highly appreciable and we will recommend them to our business group."
Chris Brown
Frequently Asked Questions
Want to migrate to Drupal seamlessly?
test