We are working during the Coronavirus lockdown, and we may have a solution for you – Contact us Today !
WooCommerce is a powerful WordPress plugin that is capable of transforming an existing WordPress website into a high-performance e-commerce store. It offers hundreds of extensions that enable the customization of the e-stores with a range of functionalities. We, at Orange Mantra, empower your WordPress website as an earning e-commerce store by adding the WooCommerce plugin. Our WooCommerce developers' team are field experts in developing powerful e-commerce stores which have quality, adaptability, built-in components, ideal speed, add-ons and extensions, security, and dependability.
We provide the best e-commerce solutions, right from the phase of design, development, to the marketing of the websites. At the same time, we ensure that the entire services are available at competitive rates. Our technical expertise along with the experience of having worked with a diverse, cross-industry clientage makes us reliable WooCommerce specialists. Engage your existing customers and entice the potential ones with appealing and intuitive e-commerce stores crafted with WooCommerce.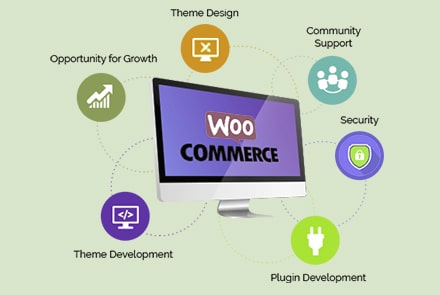 Amazing Features Of WooCommerce
WooCommerce offers a range of powerful features that facilitate the most amazing online shopping experiences
Modern and clean interface that is appealing to the eye
Simple checkout with pre-installed payment gateways
Improved experience for store owners and customers
Several extensions and plug-ins for additional functionalities
Smart tracking with Google Analytics integration
COD and cheque payments with simple offline gateways
Specialized widgets for up-selling and cross-selling
Multiple shipping methods and flexible shipping destinations
Geo-location enabled taxes and custom taxation calculation
Enables customers to redeem coupons or indulge in shared purchases
WooCommerce Development Services Offered At Orange Mantra
Woocommerce Website Customization
We create custom functionalities for the online stores so that they match the client's requirements to perfection. Avail website customization for themes, modules, and plugins to extend the capabilities and functionalities of the e-commerce stores as well as get the look and the feel you want.
WooCommerce E-Commerce Development
We extend a full range of features that go into the development of a successful e-commerce store. From an appealing design to integration of functionalities such as one-click checkout, social media, shipping methods, payment gateways and more, we take care of every aspect of WooCommerce e-commerce development.
Woocommerce Theme Design And Development
Our expert WooCommerce developers are adept at the art of designing prominent e-commerce websites. We have a team of creative UX/UI designers who are capable of creating customized Woocommerce themes that add a visual appeal to the online store and value to the business.
PSD to Responsive Woocommerce Conversion
We also offer PSD to responsive WooCommerce conversion services to convert PSD to a fully responsive Woocommerce website design. With the conversion process, we make sure that the e-commerce store is enriched with features such as cross-browser compatibility, SEO optimization, and more.
WooCommerce Extension & plugin Development
As WooCommerce experts, we understand the significance of providing client-centric solutions that match the client's requirements and expectations. We specialize in developing custom extensions and plugin that enrich the e-commerce stores with the desired functionalities.
WooCommerce Upgrades
Our experts upgrade your e-commerce store to the latest WooCommerce versions to ensure that it is enriched with the latest features and functionalities. They provide reliable WooCommerce version upgrade services as and when a new version is released so that your business can stay updated.
WooCommerce Migration
We provide secure and easy migration for your existing e-commerce store from any other platform to WooCommerce. We ensure that the entire process is done in a glitch-free manner and without loss of the existing products, orders, and customers, and within the minimum span of time.
WooCommerce Maintenance and Support
Our expert team is available 24 by 7 to extend reliable ongoing maintenance and round-the-clock support services for your WooCommerce website. We make sure that it is always up and running, with immediate resolution of bugs and performance issues, so that it always delivers the best user experiences.
Orange Mantra As the Differentiators:
Flexible hiring models with developers available on hourly, part-time or full-time basis
Focus on delivering custom-built and cutting-edge storefronts for the retailers
Dedicated and skilled developer resources available at competitive prices
Proven track record of successful methodology implementation for the projects
End-to-end solutions for startups and enterprises to set up E-commerce stores
Commitment to adhering to deadlines and delivering the projects on time

Explore The Projects We Have Worked On
We have a brilliant track record with a large number of successful projects to our credit. View our portfolio or get in touch with us to know more.
View Portfolio
Contact Us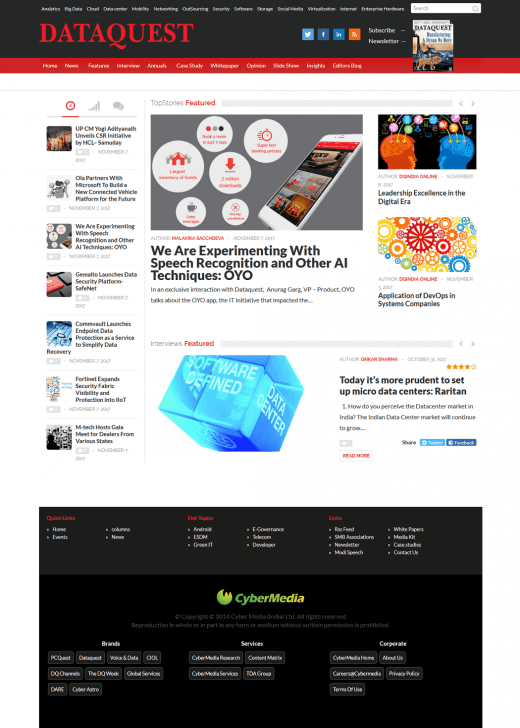 Client's Testimonials
"OrangeManta has always been very helpful and quick in response to our requests. We highly recommend them to anyone who is looking for a reliable partner to help you build your website or online store."
- Arthur
Working with OrangeMantra has been a great experience. We were struggling with a niche staffing requirement and finding the right person to fill the position was a big challenge. Thanks to OrangeMantra's persistence, we were finally able to get a perfect match.
I am really happy with their services. Their recruiter was interested in understanding my requirements because she wanted to give me just the right resource. The best thing is that being an IT company themselves, they are good at understanding Great communication, no wastage of time and money!
I approached OrangeMantra for managed staffing last year and I was thoroughly impressed. The quality of candidates they connected with me was exceptional. The recruiter team deserves to be commended for their follow-up communication. I would definitely recommend OrangeMantra to everyone.
test