WooCommerce is a powerful WordPress plugin that is capable of transforming an existing WordPress website into a high-performance e-commerce store. It offers hundreds of extensions that enable the customization of the e-stores with a range of functionalities. We, at Orange Mantra, empower your WordPress website as an earning e-commerce store by adding the WooCommerce plugin. Our WooCommerce developers' team are field experts in developing powerful e-commerce stores which have quality, adaptability, built-in components, ideal speed, add-ons and extensions, security, and dependability.
We provide the best e-commerce solutions, right from the phase of design, development, to the marketing of the websites. At the same time, we ensure that the entire services are available at competitive rates. Our technical expertise along with the experience of having worked with a diverse, cross-industry clientage makes us reliable WooCommerce specialists. Engage your existing customers and entice the potential ones with appealing and intuitive e-commerce stores crafted with WooCommerce.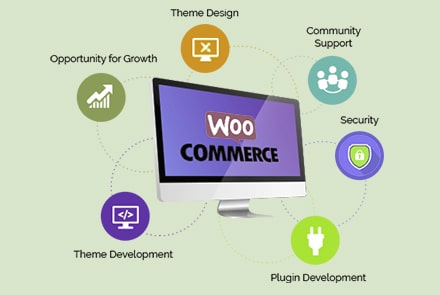 Amazing Features Of WooCommerce
WooCommerce offers a range of powerful features that facilitate the most amazing online shopping experiences
Modern and clean interface that is appealing to the eye
Simple checkout with pre-installed payment gateways
Improved experience for store owners and customers
Several extensions and plug-ins for additional functionalities
Smart tracking with Google Analytics integration
COD and cheque payments with simple offline gateways
Specialized widgets for up-selling and cross-selling
Multiple shipping methods and flexible shipping destinations
Geo-location enabled taxes and custom taxation calculation
Enables customers to redeem coupons or indulge in shared purchases
WooCommerce Development Services Offered At Orange Mantra
Woocommerce Website Customization
We create custom functionalities for the online stores so that they match the client's requirements to perfection. Avail website customization for themes, modules, and plugins to extend the capabilities and functionalities of the e-commerce stores as well as get the look and the feel you want.
WooCommerce E-Commerce Development
We extend a full range of features that go into the development of a successful e-commerce store. From an appealing design to integration of functionalities such as one-click checkout, social media, shipping methods, payment gateways and more, we take care of every aspect of WooCommerce e-commerce development.
Woocommerce Theme Design And Development
Our expert WooCommerce developers are adept at the art of designing prominent e-commerce websites. We have a team of creative UX/UI designers who are capable of creating customized Woocommerce themes that add a visual appeal to the online store and value to the business.
PSD to Responsive Woocommerce Conversion
We also offer PSD to responsive WooCommerce conversion services to convert PSD to a fully responsive Woocommerce website design. With the conversion process, we make sure that the e-commerce store is enriched with features such as cross-browser compatibility, SEO optimization, and more.
WooCommerce Extension & plugin Development
As WooCommerce experts, we understand the significance of providing client-centric solutions that match the client's requirements and expectations. We specialize in developing custom extensions and plugin that enrich the e-commerce stores with the desired functionalities.
WooCommerce Upgrades
Our experts upgrade your e-commerce store to the latest WooCommerce versions to ensure that it is enriched with the latest features and functionalities. They provide reliable WooCommerce version upgrade services as and when a new version is released so that your business can stay updated.
WooCommerce Migration
We provide secure and easy migration for your existing e-commerce store from any other platform to WooCommerce. We ensure that the entire process is done in a glitch-free manner and without loss of the existing products, orders, and customers, and within the minimum span of time.
WooCommerce Maintenance and Support
Our expert team is available 24 by 7 to extend reliable ongoing maintenance and round-the-clock support services for your WooCommerce website. We make sure that it is always up and running, with immediate resolution of bugs and performance issues, so that it always delivers the best user experiences.
Orange Mantra As the Differentiators:
Flexible hiring models with developers available on hourly, part-time or full-time basis
Focus on delivering custom-built and cutting-edge storefronts for the retailers
Dedicated and skilled developer resources available at competitive prices
Proven track record of successful methodology implementation for the projects
End-to-end solutions for startups and enterprises to set up E-commerce stores
Commitment to adhering to deadlines and delivering the projects on time

Explore The Projects We Have Worked On
We have a brilliant track record with a large number of successful projects to our credit. View our portfolio or get in touch with us to know more.
View Portfolio
Contact Us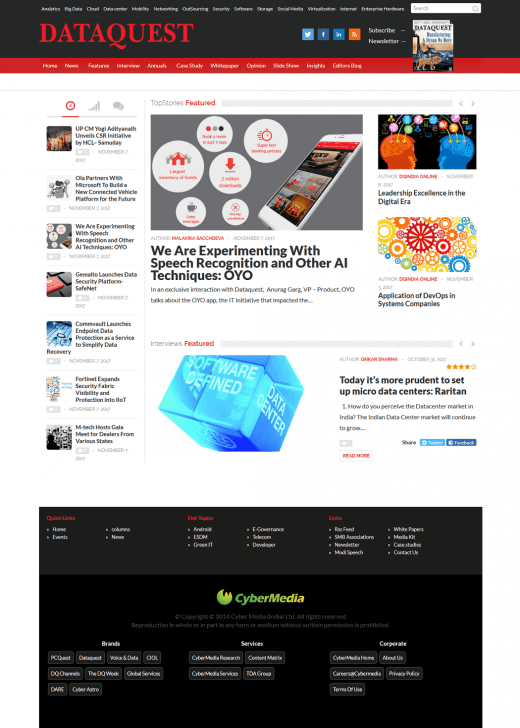 Client's Testimonials
OM team did a great job. The problem has been completely solved in a short time! I liked the regularly communication so I was always informed about the working status and the next steps. Thank you again!.
Christoph
We have been working with OM since mid-2015 now and they have been a trusted partner for us. Till date, they have delivered three projects for us and the fourth one is in process. Everybody, from the talented developer team to the top management professionals, has been thoroughly dedicated and helpful. I also had the opportunity to be at the Gurgaon office on my last visit to India. Vinit and his team are passionate people who look for mutual growth. I am impressed guys!
Louis
Orange Mantra offers highly skilled professionals, whether it is about development or design. They designed my e-commerce website and got us impressive results. We are pleased with their approach- effective, responsive, well managed, the team always delivers what is needed and does it well in time. It's a pleasure to work with Orange Mantra team.
Omair
They are very sharp and they really understand their work, very patient and understanding. I would recommend OrangeMantra to anybody with serious project.
Isaac
OrangeMantra has a good PHP developer' s team and I enjoyed working with them. Communication and responsiveness were top-notch and his skills were reasonably strong. In any case where the work was beyond his ability, they were very forthcoming and we worked well as a team to find additional freelancers to support the core work. I enjoyed working with Orange and will likely have additional jobs for him in the future.
Cristiano
This has by far been our best experience on oDesk and we are glad we made the right decision by hiring OrangeMantra guys for our eCommerce website. The team was super responsive over Skype, there design skills were beyond exceptional and their professionalism was high class. I would continue to work with OM for future projects…well done guys!!!
Mick
OM has turned out to be a great technology partner for my business. I have been taking their services for the last 5 years. They have developed high-quality mobile application and website for my business. The team has also been maintaining it with regular updates as and when needed. I trust them fully as they have always delivered the best solutions in time.
Brad
We partnered with Orange Mantra several years ago, and have found it to be the most amazing service provider. The team is thoroughly professional and the support they provide is unsurpassed. They simplify complex technical issues so that we can understand them and think of a solution together. They are responsiveness and knowledge is impeccable too. Every single interaction with Orange Mantra is a positive experience.
Adam
Team excels at quickly learning systems. They picked up my existing AngularJS project, and extended its capabilities in a matter of hours. Amazing!
Bryan
Professionalism, flexibility, talent that can be trusted. I am extremely pleased with Vinit and the team. I am looking forward to work together again hopefully with bigger and better projects. Thank you so much guys!!!!
Omer