Our teams are working remotely to meet your tech requirements promptly – Contact us Today !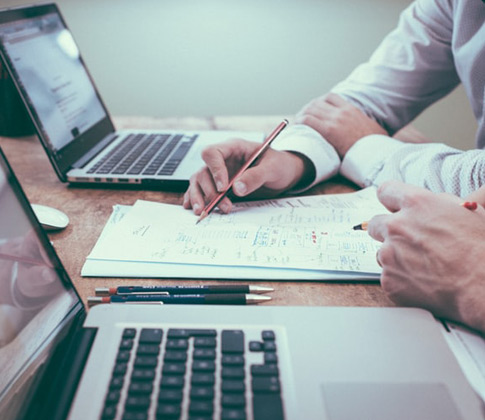 How a lead management system can empower your retail and FMCG business?
Empowers the sales reps to improve their performance and follow-up with the prospects in a timely and effective manner
Houses the key data that the team needs to track leads and categorize them through various stages of the customer journey
Enables the identification of lucrative customer segments and distinguish between qualified and unqualified leads
Facilitates speedy and accurate financial reporting so that the sales team can focus more on the core task of closing deals for the business
Predictive data analytics help the business to formulate strategies and campaigns to prepare for booms or dips in the sales volume
Convert more leads into real opportunities with
retail lead management system
A lead management system enables the tracking of all the relevant information about your CRM leads. Beyond giving useful information, it also offers a clear picture of where a lead came from along with relevant and actionable insights that the sales team can act on. From speeding up the conversion of leads to cutting down lead leakage to zero, eliminating wastage of time on junk leads, and more, there is much that an LMS can do for your retail business.
Personalize your
outreach
Automate leads
distribution
Collaborate within
your team
Customer journey
mapping
Lead
nurturing
Personalize your outreach
Crack deals faster with a personalized outreach strategy. Get detailed information about the customers and give a personal touch to your follow-ups. With extensive information at your fingertips, nurture cold leads, manage potential prospects, and convert more leads into deals.

Automate leads distribution
Automate the distribution of your leads by customizing workflows and assigning leads to the sales team based on the products, locations, and departments. Allocate the leads on the basis of the agent's availability and streamline the lead flow to ensure that no lead is missed.

Collaborate within your team
Leverage a powerful mobility ecosystem to make sure that your entire sales team remains accessible and collaborative. The lead management mobile app facilitates easy team participation on-the-go along with productive work collaboration.

Customer journey mapping
Map the entire journey of every customer and pay attention to the potential leads by monitoring every lead closely at each step. Get an overview of meetings to be held within a selected time frame and plan out your meetings with the leads.

Lead nurturing
Nurture your leads by interacting with them at the right time. Get insights to tag leads as Hot, Warm, or Cold based on the priority, view or edit crucial lead information, and take multiple actions to stay connected with every single lead.

Retail LMS Features
Map the entire lead management process for your retail business,
right from capture till conversion!
Lead capture
Automate the lead capturing process from all the sources and reduce your lead leakage to zero
Lead prioritization
Prioritize the leads based on conversion potential route-wise, category-wise, and location-wise
Lead distribution
Automatically assign leads to the relevant members of the sales people based on rules you set
Email integration
Sync your email inbox with the lead management system for capturing the conversations with prospects
Sales alerts
Set notifications to send across alerts to the salespeople when their leads perform an important action
Sales tracking
Track the performance of your salespeople and the revenues they generate for your business
Pipeline management
Managing the sales pipeline and boost conversions by segregating the leads such as Hot, Warm, and Cold
Territory management
Accelerate the lead management process by automatically re-routing the leads to the right territory
Mobile app
Simple and easy-to-use mobile app for running the entire field sales operations smoothly
Reports and dashboards
Interactive reports and dashboards which provide reliable and accurate task and activity reporting.
Accurate forecasting
Accurate Artificial Intelligence-based forecasts that fulfill all the needs of your business
Account and contact management
A comprehensive view of customer account interactions, activity history, key contacts, and communications
Our retail and FMCG Lead Management System helps sales teams for tracking leads and managing tasks from start to end
One-stop display of lead and task history
Fully integrated with the sales workflow
Add stages and due dates for each of the tasks
Real-time reporting of actions of every lead
Maintain a large database of the complete sales funnel
Regular follow-ups with intelligent notifications and alerts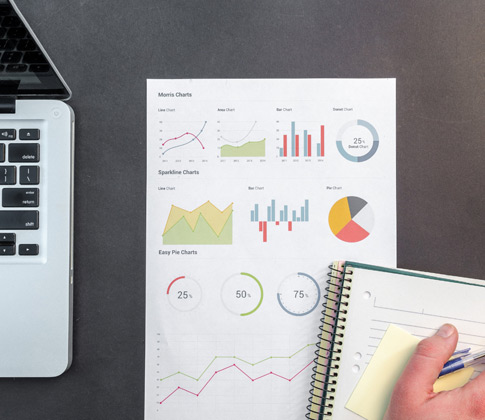 Frequently Asked Questions
For businesses and companies with large sales territories, a lead management system helps to create an organized flow of leads to the sales team. These leads could be categorized either geographically or chronologically or by product line. An LMS solution hence your sales team's productivity and increases conversions.
The costs of developing a lead management system depend on several factors. Development time, type of features, and choice of technology, etc. play an important role in calculating the costs. OrangeMantra builds feature-rich lead management systems at a competitive price.
There's no predefined time for developing a lead management system. It varies widely depending on the features of the solution and its design. The best way to know an estimated time is to consult development experts. We ensure the delivery of all kinds of management systems within the estimated time.
Capture every lead and utilize every opportunity for your retail business!
Get In Touch
test