Our teams are working remotely to meet your tech requirements promptly – Contact us Today !
Magento vs. WordPress – Overall Facts & Features 
Magento is a PHP-based eCommerce development platform. WordPress is more popular as a CMS than as an eCommerce framework. Magento offers extensive features and functionalities designed specifically for eCommerce solutions. WordPress offers themes and plugins that are useful for building websites. Its offerings are less eCommerce-focused than Magento.
Magento
Magento is an open-source software framework used mainly for eCommerce solutions.
It offers a diverse range of functionalities to customize you online store.
Businesses usually hire Magento developers to build and maintain their personalized online store.
Magento supports diverse range of payment gateways and shipping options.
Magento also offers in-built marketing and promotional tools.
Magento 2 is the latest version of the eCommerce platform.
Key Advantages of Using Magento
It's dedicated to eCommerce development so makes it easier to build and manage an online store on Magento.
Magento is scalable. So, your online store can evolve smoothly with business expansion and growing needs.
The Magento Marketplace offers extensions, features, & many other tools required for your solutions.
With Magento, you can manage multiple stores in different languages & currencies.
Magento is perfectly compatible with both business-to-business (B2B) and business-to-consumer (B2C) eCommerce.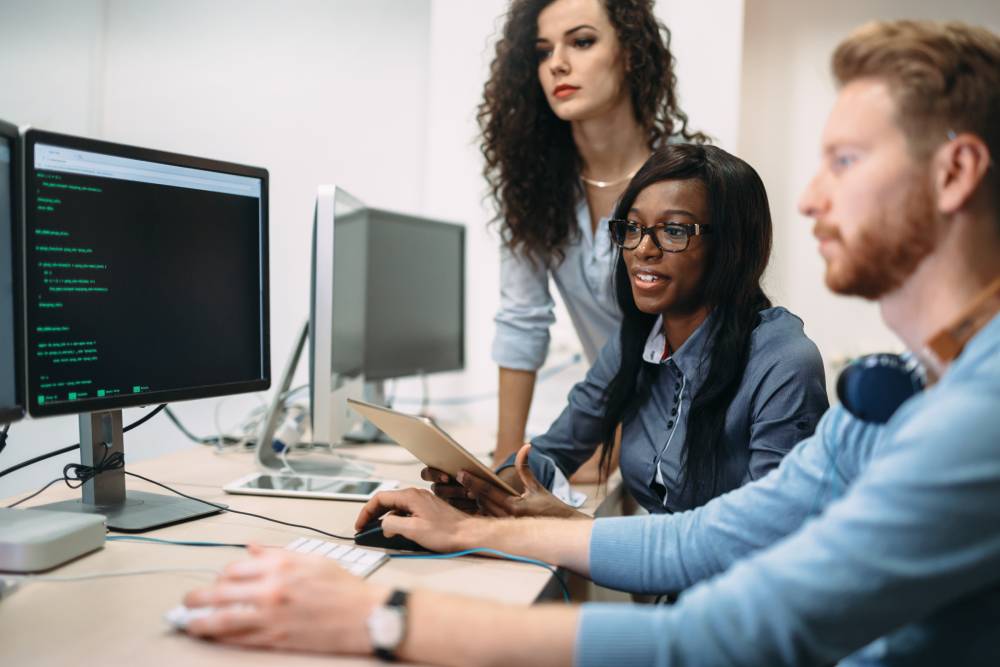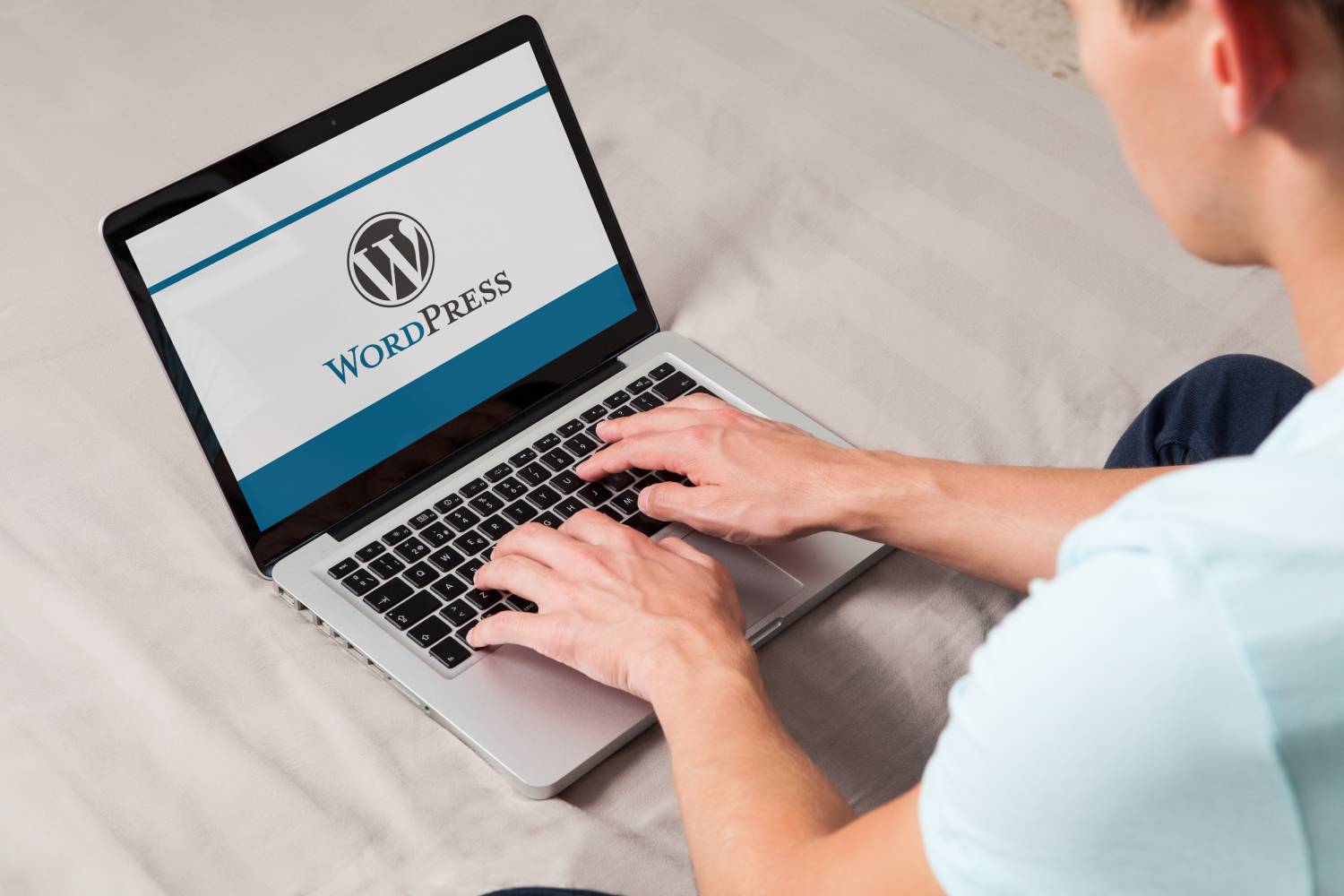 WordPress
WordPress is a widely used open-source web development and CMS platform.
WordPress was originally launched as a blogging platform.
Today, it is used to create blogs, websites, and eCommerce platforms.
Third-party integration (like WooCommerce) enabled by WordPress makes it an eCommerce platform.
Key Advantages of Using WordPress for eCommerce
WordPress is user-friendly and development-friendly. It offers easy integration and customization of themes and plugins.
WooCommerce, the popular eCommerce plugin for WordPress, offers a suitable development platform for small businesses.
Backend management on WordPress is easy and can be done without much technical skills.
You can easily manage and add products and categories on WordPress.
Magento vs. WordPress – Comparing Key Specifications
Magento is a fully evolved eCommerce platform widely popular among mid-sized retailer and big eCommerce companies alike. WordPress offers the eCommerce plugin WooCommerce and mainly preferred by small and medium enterprises. Here's a detailed comparison of specifications that matter the most in eCommerce.
1. Ease of Use
Magento
Magento offers great flexibility that enables you to build a fully integrated eCommerce website.
Customization options are extensive. You can choose a preferred design and create an engaging UI.
For using more advanced features, Magento provides a detailed user guide for developers and business owners.
Magento features an in-built content management system (CMS) that you can use to create engaging content for your store.
Checkout is easy and quick on Magento eCommerce stores.
WordPress
Since WordPress itself is not a full-blown eCommerce platform, installation, and development easier than Magento.
Developers usually face roadblocks when it comes to customizing an eCommerce website on WordPress.
WordPress offers a diverse range of plugins and templates. But most of these are not particularly useful if you're planning to display a higher number of products on your store.
Its simple user interface makes the task easy for developers.
2. Product Management
Magento
Magento is perfectly suitable for businesses offering a diverse range of products. Product categories are easily manageable.
Magento enables businesses to add unlimited new products to the store. You can also add wide variations and complexities across product categories.
Different product management categories are available, including configurable, bundled, and virtual products.
Unlike WordPress, all these features are built in and you don't need any plugin or add-on.
WordPress
WordPress offers plugins that enable you to add store components to your website.
Product management on WordPress is useful only if you need to manage limited products and categories.
For online retailers with many diverse products, managing products could be difficult on WordPress.
For most things, you need to install a plugin or add-on.
3. Payment Gateways
Magento
Setting up a payment gateway is easy. You just need to download the extension of the payment processor and integrate it into your store.
Magento offers all major payment gateways, including Amazon Pay, Google Pay, and PayPal, among others.
Magento supports payment processing in different currencies and languages. You cannot do that on WordPress.
Payment gateways are built-in on the Magento framework. This ensures the security of your customer data.
WordPress
You need to add extra plugins for creating a payment gateway on a WordPress-based online store.
Payment processing on WordPress possesses risks due to vulnerabilities facing the plugins.
You need to choose plugins and add-ons carefully since many pirated versions are available. Pirated plugin may contain malware.
WordPress sites face high risks of a security breach.
4. Search Engine Optimization (SEO)
Magento
Magento enables you to manage SEO factors like product descriptions, meta-descriptions, page URLs, headings, and tags, among others.
Since Magento-based websites have higher speed, they usually attract more visitors. Website speed has a remarkable influence on the conversion rate.
Magento 2 offers unique features like automatic guest checkout, distraction-free checkout, and one-click account creation.
The in-built CMS enables businesses to create and publish rich content with the desired keywords.
WordPress
WordPress allows you to install various SEO plugins.
Managing SEO on a WordPress site needs at least basic levels of technical skills.
You need to carefully manage content and product descriptions to get the desired SEO performance.
5. Security & Data Protection 
Magento
Magento offers much more robust security than WordPress.
Magento offers the most advanced security features in terms of eCommerce.
Since Magento is fully focused on eCommerce, it's security and data protection measures are most evolved and out of the box.
WordPress
WooCommerce, the eCommerce platform for WordPress only provides basic security features.
You are supposed to know the basics of web development to maintain security on your WordPress website.
The availability of pirated SEO plugins, themes, and add-ons creates formidable security risks for WordPress websites.
Conclusion – Which One Should You Choose?
Based on all these facts, features, and technical aspects, we would suggest you consider Magento over WordPress. However, the decision is all yours! If you need an eCommerce solution for your medium or large enterprise, Magento provides so many advantages over WordPress. The popularity of Magento has grown rapidly. This is mainly due to its constant evolution according to market trends.
Magento 2, the latest version of the eCommerce platform offers out-of-the-box features that can take your online business to the next level. Magento is also the go-to platform for businesses migrating their existing online store to a better and more evolved platform.
Frequently Asked Questions
Magento is a PHP-based eCommerce development platform. It provides online merchants with a flexible online store, and great control over the look, content, and functionality. Magento is mainly used by medium enterprises and large companies worldwide.
The cost of a WordPress website mainly depends on the type of website you are planning to build. Websites with basic themes and features cost less than the ones with advanced features. OrangeMantra offers robust and secure websites at a competitive price and short turnaround time.
The costs of building an eCommerce website vary widely, depending on your needs. If you need a simple online store with basic features and storefront, costs are comparatively lower. OrangeMantra offers reliable eCommerce development at a competitive price.
test