Our teams are working remotely to meet your tech requirements promptly – Contact us Today !
Progressive Web Apps (PWA)
– An Ideal Solution for Magento Merchants
Earlier, one of the biggest challenges for the Magento community was the speed of the Magento websites. This is crucial as websites need three things to generate sales – quick and easy product search functionality, speedy app navigation, and a fast checkout process. A slow website can significantly reduce the number of sales. Progressive Web Apps technology makes it easier for Magento merchants to deliver a fast, reliable, and highly-engaging mobile customer experience that dramatically improves conversions and user retention. Progressive Web Apps technology combines the best technical solutions applied in mobile and web applications to create outstanding mobile web experience. PWAs are installed on mobile devices like a web app and can be easily accessed from the home screen.
We, at Orange Mantra, offer Magento merchants everything they need to succeed so that they can deliver excellent mobile web experience to customers. With us, you get PWA e-commerce websites in 15 Days so that you get started as early as possible.
Progressive
A proper Progressive Web App works flawlessly on multiple devices regardless of the browser
Responsive
PWAs are optimized to fit into screen size and resolution of any type of devices such as desktop, laptop, smartphone, and tablet.
Internet Connectivity-independent
A PWA can work offline or in areas where there is a slow Internet connection.
Secure
A proper Progressive Web App works flawlessly on multiple devices regardless of the browser
Discoverable
PWAs are optimized to fit into screen size and resolution of any type of devices such as desktop, laptop, smartphone, and tablet.
Always Fresh
Users always use the latest app version and so no updates required
Quick Installation
With PWAs, forget about the daunting task of downloading and installing an application. Simply add the PWA to the home screen of your device and start using it.
Re-engageable
A PWA can automatically send timely and relevant push notifications to help people connect with their favorite brands.
App-like Look and Feel
PWAs act like a native app on mobile with familiar app navigation and interactions.
Retailers
Increase in Conversion Rates by 50%
Easy to Install & Use
No App Publishing or Approval Process
Fast Updates
Save money, time, and frustration
End-users
No Downloads Required
Saves Storage Space
Offline Accessibility
Compatible with All Devices and Browsers
Delivers Consistent and App-like Web Experience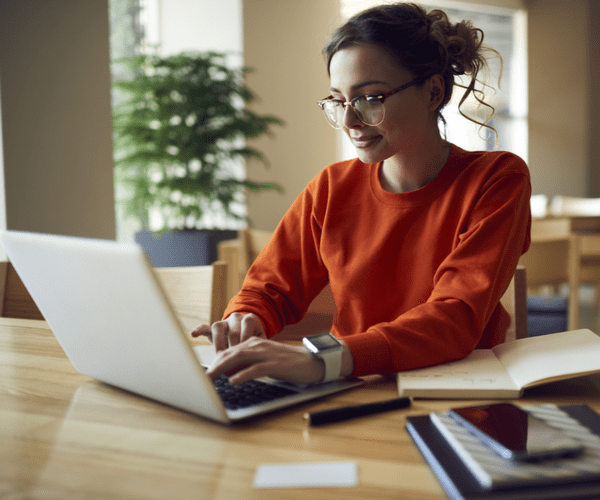 PWA Magento E-commerce Development in 15 Days Guaranteed
At Orange Mantra, we guarantee PWA Magento e-commerce development within 15 Days. Our confidence in delivering PWA Magento Stores relies on our proficient team of Magento PWA developers who are technically well-versed in the PWA technology and can provide tailored solutions to Magento e-commerce businesses. Our dedicated team of Magento PWA developers goes the extra mile to deliver solutions within 15 days to help you embark on your e-commerce business journey without any hassle. Here's what you can enjoy with our PWA Magento e-commerce development services.

White Label Solution

Featured Product Listing

Easy Customization

Reliable & Engaging

Multi-device Compatibility

Lightweight

Email & Social Login
Multi-lingual & Currency Support
All Payment & Shipping Method Support

Offline Mode

One-Page Checkout

Unlimited Push Notifications

Live Synchronization

Order Tracking
White Label PWA
Our Magento 2 PWA solution gives you the liberty to fully customize your app for your business by setting your brand logo, font, app icon and name, splash screen, desired color themes, and a lot more. With us, you will get a PWA web app built with Magento 2 extension that is completely based on your business domain, products, and services being provided.
Flexible & Dynamic Home Screen
Our PWA Magento e-commerce development services enable us to bring your imagination to life within 15 days. We create feature-rich visual homepage design that is flexible and dynamic. Our PWA supports HTML5-based multiple homepage layouts and keeps any one of the screens active at a given time
Best Seller/ Featured/New Arrival Listing
Instead of displaying products and categories using sliders and banners, you can also showcase products on the homepage of Magento 2 Progressive Web App. You can choose among Best Seller, Special Offers, New Arrivals, and more. Our Magento 2 PWA enables you to add desired graphics and redirects on your banners and sliders. Showcasing such products and banners strategically helps you entice and engage more customers and convert to sales.
Easy Installation & Customization
Installing our Magento 2 PWA is as easy as adding an app to the home screen of your device, without requiring users to visit any third-party app store for downloading and installing. Our Magento 2 PWA being a secure tool allows admins to customize their Magento web app without coding.
Fast, Reliable & Engaging
Magento 2 PWA is faster because of its progressive loading mechanism. Moreover, it allows users to browse products even in offline mode and areas with slow internet connectivity. With features like unlimited push notifications makes your Magento 2 PWA more engaging than others.
App Store Independent
Progressive Web Apps for Magento 2 need not be submitted or published on any of the App stores such as Google Play & Apple App Store. Magento 2 PWA will be added to the home screen of users' mobile devices and can be accessed with one click. You won't have to spend days waiting for your app's approval and publishing process.
Multi-device Compatibility
A single Magento 2 Progressive Web App can run faultlessly on every mobile device regardless of the operating system used. Hence, your Magento 2 web mobile app is accessible to any group of mobile audience.
Lightweight
Magento 2 web app is extremely lightweight compared to other native or hybrid apps. This makes your Magento PWA consume less storage space on users' devices. This is one major advantage that prevents Magento 2 Progressive Web Applications from crashing, thereby delivering a better user experience.
Quick Email & Social Login
With Magento 2 PWA users can easily signup or login using Facebook or Google accounts. This quick and hassle-free onboarding ensures enhanced user experience and saves time for more browsing and purchase
Multi-Lingual & Multi-Currency Support
Magento 2 Progressive Web Apps supports multiple languages such as French, German, etc. including Right-To-Left (RTL) languages such as Urdu, Arabic, Persian, Hebrew, etc. moreover, with multiple currency support, Magento PWA allows users to choose currency based on their region or preferences.
Smooth Layered Navigation
Smooth and easy navigation enables users to easily browse through your Magento 2 web app. By providing appropriate product category and subcategory, sorting, and filtering options, you save a lot of time and effort of your app users in searching for the right products.
Faster Loading Speed
As Magento 2 PWA is lightweight and employs a fast loading mechanism, it can load faster than the native apps. This delivers an excellent user experience to your app users and helps you keep your services at par.
Data-rich Reporting
Overdraft management software applications give you immense reporting capabilities and data support. Easily track excessive overdrafts, performance issues, and various charges.
Create Flexible Offerings
With the availability of personalized data and insights, you can create customized financial services and packages. The solutions enable differentiated treatment of customers, offering a product, and account-level information.
Data Modules
With extensive data management and analytics, you can create used cases for key deposit accounts. Also, manage refund amounts, monitor, and mediate accounts showing excessive overdraft activities.
Unfailing Regulatory Compliance
The overdraft management solutions allow you to offer overdraft limits that are defensible in terms of regulatory guidelines. The solutions feature capabilities like overdraft monitoring and shut-off to ensure adherence.
What Set Us Apart?
PWA Magento E-commerce Development in 15 Days
100% Open-source
Dedicated Team of Magento PWA Developers
30-days Money-back Guarantee
Extended Support & Maintenance
Highly Secure & Stable PWA Solutions
100% Customizable & Fully-tested Solutions
Frequently Asked Questions
After the completion of the PWA Magento e-commerce project, which is after the 15th day, we will provide you with the source code of the project.
The development cost of the PWA Magento e-commerce store depends on the design complexity, features and customization you want on your web app, the number of integrations, experience level and country of the Magento PWA developer, and other factors.
We are available 24/7 to address all your concerns related to your project. You may reach us via email, phone, live chat, or video-calls.
test