Our teams are working remotely to meet your tech requirements promptly – Contact us Today !
Comprehensive Magento Audits

To keep your store on top

Whether you are looking to make improvements in your Magento store or simply want to retain its usability, periodic audits make an essential part of its running and maintenance. The primary purpose of audits is to determine the current status of your site and identify ways to improve the areas where it is lacking. Whether you want to make performance improvements, strengthen the site's security, consider an upgrade, or evaluate the existing architecture of the store, a Magento audit is the best place to start. At OrangeMantra, our Magento audit extends beyond a quick code test but encompasses a complete review of the entire aspects of the store including the server and analytics. Once the audit is completed, we also provide a report with suggestions and estimates for the resolution of the issues that are identified during the audit.
Technical Audit
When do I need a technical audit?
If you encounter any of these technical problems on your Magento store, there is probably some issue with the code or performance. This is when a technical audit is not a choice but a necessity for your online store.
Slow speed on front-end or back-end
Website crashes during traffic spikes
Caching issues
Low interactivity
Magento error messages
Product or category listing issues
Redirect problems
Checkout problems
Poor customer experience
Indexing problems
Excessive maintenance costs
If you encounter one or more of these issues, a technical audit is warranted at the earliest to get them resolved before they have a negative impact on the performance of your store and impact the customer experience it delivers.
What all does a
technical audit

include?

Code Audit
An comprehensive review of the core code of the store by seasoned front-end and back-end developers to ensure that it has been written while adhering to the best coding practices

Performance Audit
An in-depth analysis of the Home Page and all other pages of the store, in addition to a thorough analysis of server configuration, cache configuration, re-index process, and error logs

Extension Audit
A check of the code and implementation of the third party extensions to ensure that they are needed as well as working as intended without causing any performance issues for the store
Want a Magento technical audit for your store?
SEO Audit
When do I need an SEO audit?
As figuring among the top search ranking is essential for a Magento store to survive and sustain, you may require an SEO audit on a regular basis regardless of the site's stability and performance. Some circumstances when it is absolutely needed are:
A change in Google's search algorithm
Low SEO ranking
Declining traffic on the store
High bounce rates and low time on-page
SEO violation or penalties on the site
Poor conversion rates on the store
Inability to keep pace with the competitors
SEO analysis is a effective way to get valuable and complete information about the current state of your e-store to create a plan of action for implementing improvements where needed.
What all does an
SEO audit

include?

Magento Configuration
An analysis and review of the Magento SEO configurations including the key elements such as rewrite rules, layered navigation, product catalog setup, multi-store setup, and more

On-site SEO
A check of the content quality and duplicacy, URL structure, Meta data, internal linking, image optimization, crawlability and accessibility issues, Magento parameters, and more

Off-site SEO
Investigation of the current link profile and off-site duplicate content issues to ensure that all the actions taken to building referral links are being done while following the best practices
Want a Magento SEO audit for your store?
UX Audit
When do I need a UX audit?
Any glitches with the user experience on your Magento store are a cause of concern because they translate into lost conversions sales. Here are some warning signs that indicate that your site needs a UX audit at the earliest.
Lack of smooth and intuitive navigation
Poor customer experience
Absence of a complete user journey
High bounce rate
Less time spent on-page
High cart abandonment rate
Low conversion rate
Security concerns
A UX audit includes everything that ensures the usability of the website to craft a user experience par excellence. The goal is to identify the scope of improvement in the store so that the user leaves only after closing the transaction.
What all does a
UX audit

include?

User Testing
Connecting with real users to perform user tests across various devices such as desktop, mobile, and tablet for evaluating the quality of experiences delivered for each of them

User Journey Analysis
A complete review of the impact of the current user journey on the Magento store to understand how different pages, content, navigation, and prompts are impacting them

Checkout Audit
An in-depth audit of the checkout process to understand the users' journey as they proceed from the initial login to the final checkout and understand the issues they face with Magento security audit and performance check
Want a Magento UX audit for your store?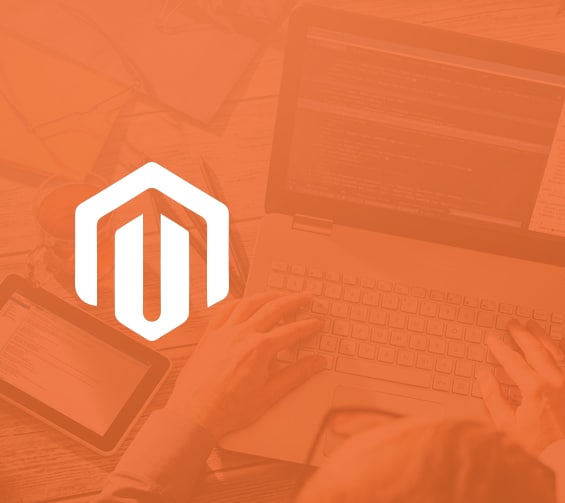 Fine tune your Magento Store for amplified results
Avail a comprehensive audit for the technical aspects, SEO and the user experience that your Magento store delivers. Identify the flaws and find out the scope for improvement to empower your e-store in every way you can. We offer reliable Magento audit services for actionable guidance on key improvements based on in-depth research, market knowledge, and a desire to deliver unmatched e-commerce experiences. Our Magento experts provide rich insights and suggestions in the form of easily understandable reports that can be used to create tangible plans for improvement.
test