Our teams are working remotely to meet your tech requirements promptly – Contact us Today !
Upgrade

to Magento 2- A New Journey Begins

The release of Magento 2 has opened new opportunities for e-commerce businesses as several innovative and powerful features have been added to this latest platform version. So isn't it time that you upgrade your existing Magento store from its current version to new version? Moving over to the latest version requires the data, order history, and customer account to be carried over seamlessly, which requires extensive skill and knowledge. With our team that possesses comprehensive skills and years of working experience with the platform, OrangeMantra emerges as an ideal partner for efficient Magento 2 upgrade. If you are serious about an upgrade for your online store, consider us as your reliable partner.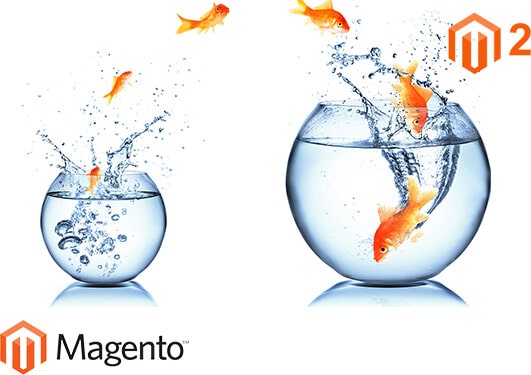 Stages Of Planning A
Magento 2

Upgrade

Do you really know all that is needed to plan a hassle-free upgrade to Magento 2?

Data Review
As e-commerce stores accumulate data over time, the challenge is to migrate the entire volume of it to the new site. This is also an opportunity to discard the data which is no longer relevant and useful.

Design Review
An upgrade is also a chance to review your site's design, bring in improvements, or revamp it for a modern appearance. You can even plan embracing new design technologies for rendering better experiences.

Code & Feature Review
You can also review the code and functionalities of your existing Magento store. You can have the code cleaned up and also get rid of the elements that are causing issues with the site's performance.

Hosting Review
When you upgrade, you can also assess the costs and benefits of your hosting service and whether it is good enough to fulfill your needs. This is the right time to switch if you need to.

Impact Estimation
A move to a new version can have a significant impact on your running business, considering the cost and time involved. This has to be estimated in addition to considering the risk of downtime and data loss.

Prioritization & Scheduling
Finally, you need to have a priority-based schedule before moving your store to the new version. Consider new features and design elements you need to append and have enough time for testing too.
Our
Magento Upgrade

Services

We Offer Reliable Magento Upgrade To The Latest Versions For Better Speed And Performance
Magento Core Upgrade
Upgrading the core from Magento 1.x to 2 and/or Community to Enterprise to avail the features of the latest version
Theme Upgrade
Upgrading the theme of the e-commerce store to enhance its design for adding to it aesthetic value and user experience
Extension Upgrade
Upgrading the installed extensions and third-party modules for adding to the functionalities of the online store
Bug Fixing
Identifying the bugs and issues in the upgraded store and applying security patches to make it secure after the transaction
Quality Assurance Testing
Testing the e-commerce store upgraded to the latest Magento version to ensure that it runs smoothly and seamlessly
How Much Does

Magento 2 Upgrade

Cost?

The cost of Magento 2 upgrade depends on a number of factors.
The number of extensions that I require
The customizations required on the store
The integrations that are needed on the store
Any special product configurations or custom variables I need
Just a switch or a full revamp of the Magento store
Magento 2

Upgrade Process

We complete Magento 2 upgrades within 3-5 business days based on the size of the store and the complexity of the project. The entire process involves four stages.
Downloading the database and sources of your Magento store to our testing host, which will be available for you
Upgrading the existing store to the Magento 2 version while fixing all the issues detected during the review
Testing the upgraded version of the stores with all your products, orders, amd customers on our testing host
Launching the upgraded site while ensuring that it os done without interrupting the store operations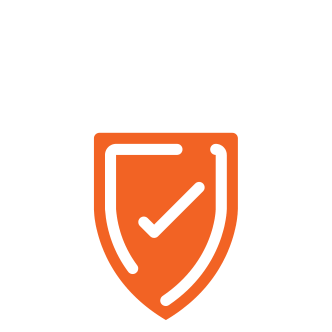 What makes us an ideal
upgrade partner

?

As an upgrade partner, we focus on seamless transition for your existing store to Magento 2 version within the minimum time span and almost zero downtime and data loss as well. Till date, we have upgraded dozens of Magento stores with an excellent track record in terms of timely delivery and service quality. Trust us to get dependable post-launch support with security patch updates and 100% vulnerability protection. Join us and embark on a new journey with Magento 2 upgrade that brings increased speed, security, and functionalities for your e-commerce website.
We commend the team for creating such wonderful interfaces for all out sites and unbelievably, each one seems better than the others. They are equally good in terms of delivery deadlines and support. Great job, guys!

OrangeMantra helped us address the key challenges of online selling by creating a Magento store that is a perfect match for our needs.

The team did a great job at integrating our new e-commerce portal with the existing systems. The overall look and feel of the store are impressive too.
test