We build perfect technology solutions that address the entire startup challenges
The startup journey is rife with challenges and the biggest amongst these is to understand their technology requirements and adopt cost-effective solutions that match. While having a robust digital strategy is essential for accelerating the initial growth of the business, it is not easy for startups to adopt one because of the financial constraints. The answer lies in finding a technology partner that serves high-quality, result-oriented solutions that are cost-effective too.
At OrangeMantra, we are well-versed with these challenges and endeavor to help startups overcome them with advanced yet affordable technology solutions. We have a young and dynamic team of professionals who are capable of designing comprehensive startup solutions that any business would need to grow and establish itself. Our focus is also on delivering them within optimal timelines so that the startup can avail the benefits of agility for quick growth and scaling.
Everything begins with an idea!
The seed of a startup lies in an idea, which has to be nurtured and cared for to translate it into a tangible reality. At OrangeMantra, we offer expert startup consultancy services to ensure that you are able to choose and implement the right technology solutions that drive rapid growth and long-term success for the business.
Plan of Action To Build On The Idea
We thoroughly analyze the client's requirement and back it up with extensive research to create a robust plan of action for building on the basic idea. Our experts visualize and present a plan for the startup's digital enablement by coming up with an optimal mix of the web, mobility, and digital technologies.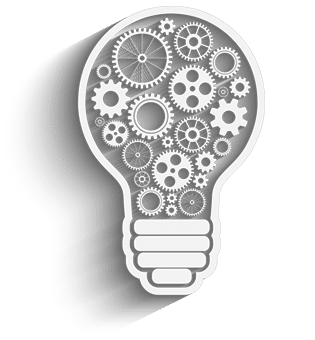 Strategic Solutions That Drive Growth
Once the plan is approved by the client, we build and implement strategic solutions that drive startup growth through innovation. Our focus is on designing, developing, and delivering a solution that perfectly matches the client's requirement as well as budget, whether it is for a web, mobility, or cloud-based application.
Scalability To Win The Game
The aim of our startup solutions is not only to facilitate a seamless and successful launch but also to help the business to emerge as a winner. We ensure that these solutions are built for scalability so that the business is able to perform optimally as well as establish fulfill all its short-term and long-term objectives.
Our Process
We Ensure A Smooth Journey For Budding Businesses
Requirement Assessment
We assess the unique requirements of the client to understand what they want.
Market & Competitive Analysis
We thoroughly study the market and competitors to determine an optimal business model.
Ideation
We ideate an effective plan for Minimum Viable Product (MVP) Development.
Product Development
We develop a product or an optimal product mix that fits within the startup budget.
QA & Testing
We perform a full-scale QA and testing cycle to ensure the quality of the solution.
Implementation
We implement the solution for the startup so that it embarks on its journey.
Monitoring and Management
We monitor and manage the solution post-launch to ensure an optimal performance.
Maintenance & Support
We constantly maintain the solution and provide support whenever it is required.
Our Startup Offerings
Explore All That We Can Do For Your Startup
Web

We help your startup in building an impressive web presence with amazingly-designed, responsive websites that are creating using the best-suited technology platform according to your needs.

Mobility

We craft exceptional mobility solutions empowered with the UI/UX best design, outstanding features, advanced technologies, and the capability to run seamlessly on diverse platforms and devices.

Digital

We extend the complete range of digital marketing services to ensure that the startup is able to extend its online reach, bring in leads and conversions, and build an impeccable brand presence.

Cloud

We provide reliable cloud services for startup businesses so that they can avail the unmatched benefits of operational efficiency, enhanced storage, and high scalability, all with flexible and affordable plans.

Marketing Automation

We facilitate the startup expansion by implementing a well-rounded automation strategy that is framed to increase the traffic, leads, and conversions with reliable and powerful automation tools.

Managed Support

We deliver seamless, reliable, and cost-effective managed IT support for startups looking to gain leverage in the market. We ensure excellent performance and high responsiveness for the entire IT infrastructure.
Explore the Startup Projects We Have Worked On
Why Choose OrangeMantra As Your Startup Technology Partner
An outstanding industry presence spanning over 15 years
An expert team of skilled and experienced professionals
A successful track record with a large number of startup projects
A versatile portfolio with a cross-industrial clientage
A reputation for giving quality solutions that fit into startup budgets
Commitment towards delivering projects in time
Client-centric approach with customized solutions
A drive for innovation and passion for technology

Explore The Projects We Have Worked On
We have a brilliant track record with a large number of successful projects to our credit. View our portfolio or get in touch with us to know more.
View Portfolio
Contact Us

Share your dream startup idea with us and let us transform it into reality.