Our teams are working remotely to meet your tech requirements promptly – Contact us Today !
Feature-rich, Real-time Executive Dashboards
To Measure Your Business's Strategic Performance
and Make Fact-based Decisions
Empower your data-driven organization with the most effective and impactful executive dashboards that can provide a big picture of your business's strategic performance, help you identify bottlenecks and address them in advance to ensure tuned workflow, accurate reporting, and increased profitability.
Request a Quote
Real-time Executive Dashboard for a Data-driven CEO
An executive dashboard visually displays organizational KPIs, metrics, data. As a data-driven CEO, you can easily get an at-a-glance visibility into the performance of projects, all departments and business's strategies. A well-designed executive dashboard summarizes the complex metrics into easy-to-interpret formats that can be deciphered into clear, fact-based actions for your business growth. It can inform you about which KPI warrants investigation beforehand so that you can take desirable actions in time.

We, at Orange Mantra, create unmatched dashboards that enable you to get a big picture of your company against critical KPIs and metrics, find new opportunities for growth, and identify pain points that need to be improved. Our dashboards consolidate and arrange data into easy-to-interpret snippets on a single screen, tailored for your executives and managers. The graphical interface gives you the ability to pull real-time data from all of your multiple sources such as CRM, email system, accounting software, web analytics program.
Key Features of Our Executive Dashboards
Our feature-rich executive dashboards come with a wide array of intuitive features that give excellent data visualization to your executives and managers.

Visual Features
Easy Customization
Drag-and-Drop Interface
A wide range of color and font selection
Dashboard Component Graphics

Infrastructure & Platform Features
Cloud-based
Cross-platform Support
Mobile Options
Dashboard Component Graphics

Data Features
Data Blending
Data Drill Down
Access to your Databases, Including Excel
Access to Multiple Data Sources

User Features
Multiple Users
Dashboard Sharing Control
Collaboration Tools
Keep Track of Your Employees' Activities and Performance with feature-rich Executive Dashboards.
Benefits of Executive Dashboards
An executive dashboard provides a basis for ongoing improvement throughout your entire business. By comparing and measuring your performance, you can optimize your processes and achieve business' success.
Monitor performance against planning to make necessary improvements before problems arise.
With dashboards, you can easily identify weak areas and focus your time, energy, resources to make improvements on your results and bottom line.
Dashboards can also improve external communication by connecting your business with suppliers and clients. Moreover, you can create and share compelling reports and presentations with board members and investors for funding or efficient reporting.
A well-designed dashboard can save a lot of time because it provides a common view of all the information to your team members and upper-level management. It also provides automatic updates and reporting that can be shared from one place.
Improve employees' performance by evaluating the important key performance indicators (KPIs) that measure human capital outcomes such as employee management, talent management, and employee satisfaction. It defines the organizational business, strategic objectives, builds strong partnerships with upper-level management, and boosts your company's success.
Enhanced internal communication to see how the organization and team officials are performing. It creates easy-to-understand graphical presentations for meetings for the board members, team officials, and clients.
We Create Well-configured Executive Dashboards for Every Need
Our dashboard designers and developers create thoughtfully-designed to help you take a deep dive into your massive data and turn it into useful information to make improvements on pain points and achieve business' success.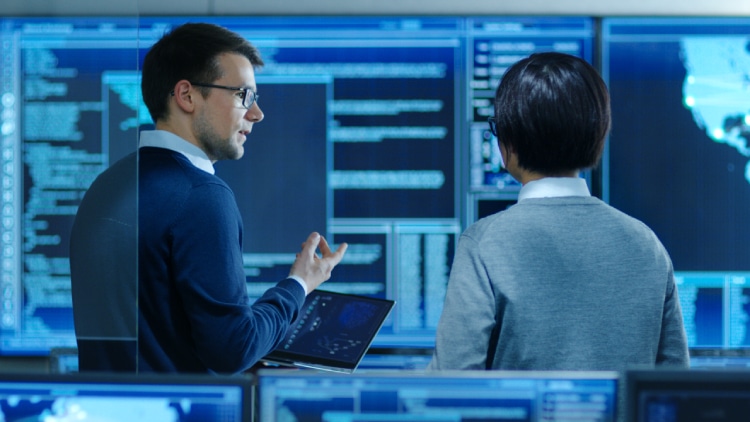 CIO Dashboard
This informative dashboard helps the IT personnel to gain an accurate, clear, and up-to-date information of the entire IT portfolio on a single screen and see if the efforts are aligned with strategic objectives, track business spends, and check the health of the portfolio to achieve major milestones.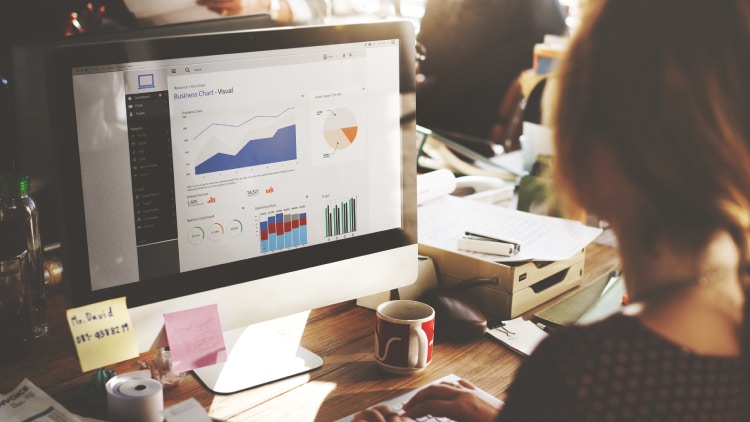 Finance Dashboard
With this BI solution, CFOs and other executives to get the real story of finance performance against predictions over a specific year. It provides a summary of insights into reached targets, trends, and get access to more detailed information about the performance and status of your team officials and all units.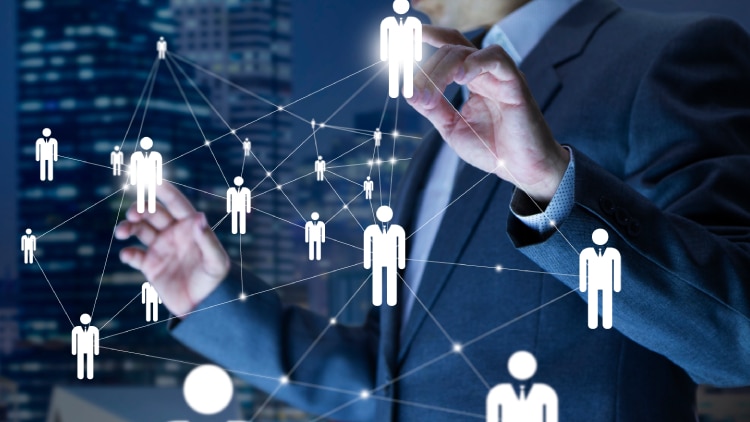 HR Dashboard
Using an HR dashboard is a great way to track all your HR activities, projects, and timelines in real-time from one centralized place. It helps to check hiring status, employee programs, onboarding procedures, and performance of all your units and projects. It keeps informed of the level of information to everyone who needs to be familiar with.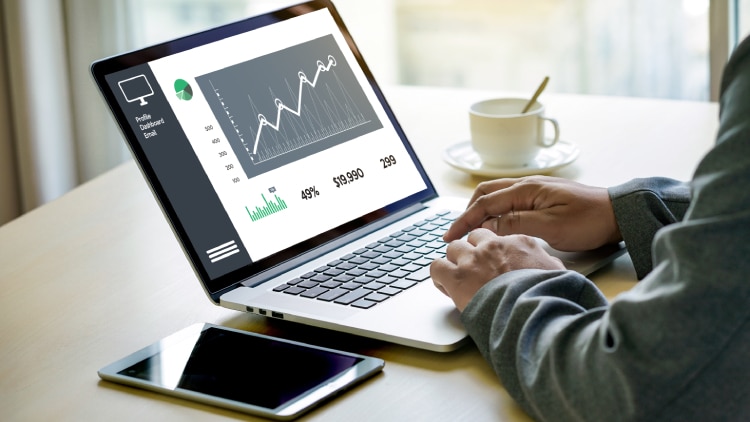 Operations Management Dashboard
It helps to stay on track with your organizational operations through scheduling. These dashboards help to track complete operations, business expenses, and keep your members informed of relevant documents upcoming events, and identify opportunities to make improvements.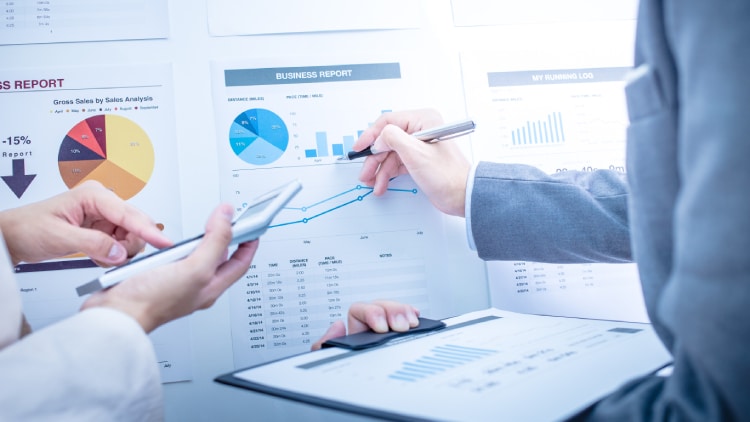 Project Management Dashboard
Project management dashboards help project managers to stay on track with the performance of projects and team members. The dashboard helps to access program-level performance metrics, build an effective project pipeline, program documents and different workspaces, and view every detail with a few clicks.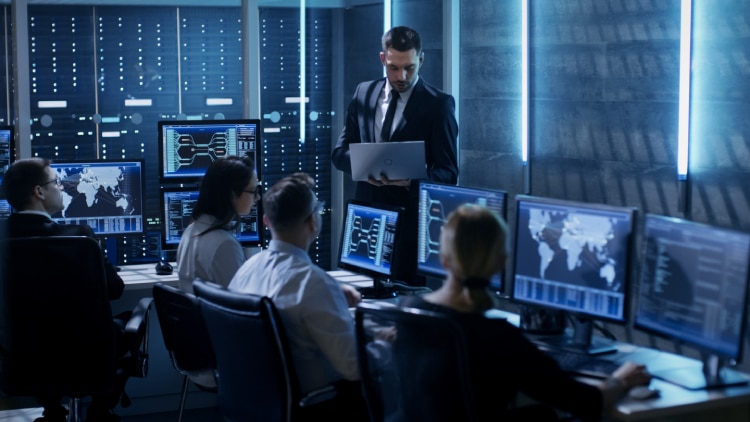 Sales & Marketing Dashboard
This dashboard gives you high-level and detailed visibility of real-time insights into sales activities and performance to sales and marketing executives. It helps them monitor sales pipeline activities, important KPIs and metrics, and current status to identify loopholes and make necessary decisions to increase productivity and profitability.
Head Over to Our Latest Resources on Dashboards
Discover tips and tricks to create a well-designed dashboard, what to include in the dashboard, and how you can make the most out of it.
View Resource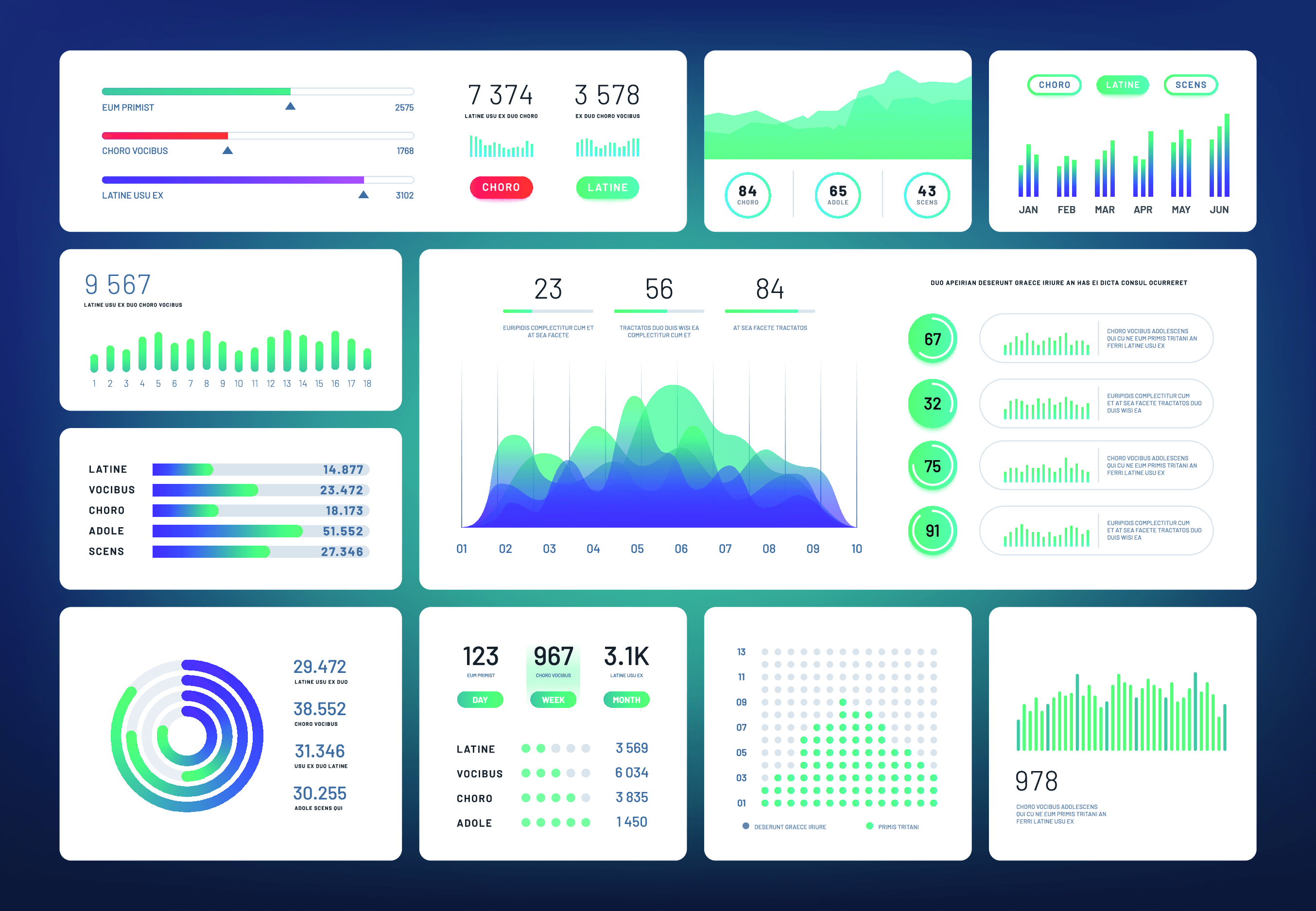 Frequently Asked Questions
A cohesive and well-designed executive dashboard should include important KPIs and metrics to track your performance and make necessary improvements. You should include.
Snapshot KPIs
Distribution KPIs
Emerging trends
Comparisons
Filters and drill-downs
Targets
Forecast vs Revenue
Net Promoter Score
You may get in touch with our experts to find what more you can include on your executive dashboard.
Here are some of the best practices to consider while creating an effective executive dashboard.
Know your audience
Keep it simple and easy-to-read
Pull data from multiple sources and organize it logically
Use visual elements
Deploy important executive KPIs and metrics
Besides these, you can even approach a dashboard specialist and BI consultant who can provide you with the best-fit solutions.
Yes, of course, you can. With our easy drag-and-drop features, a wide selection of fonts and colors, and other white-label options, you can easily create a dashboard for your team and clients that reflects your brand's identity.
test