"OrangeMantra definitely are Drupal specialists, just as we heard of their reputation. Amazing services, timely delivery, affordable costs……that's what we got at OrangeMantra."
– Shawn Mitchell
"We have found a trusted Drupal partner in OrangeMantra. Not only have they created a great website for us but have been with us to maintain it and make sure that it runs perfectly. These guys are ultimate support professionals……always there to help, 24 by 7. Great going, team!!"
– Zack Nichols
"Glad I hired OM for my Drupal migration project. These guys are great at understanding and detailing requirements. They are perfectionists yet make sure that they work fast….real fast. As a client, that really matters as they made sure that my WordPress website was migrated to Drupal in no time."
– Alexander Mason
"The Drupal team at OrangeMantra is skilled and experienced. They did a great job for me, understanding each of my requirements and making sure that they were fulfilled. Clean coding and semantics, attention to detail, quality adherence and best practices…what else could one look for in an application development partner."
– Shezan Sheikh
"Team OrangeMantra created an amazing Drupal design for us. The professionals here have skill and experience and it shows in their work."
– Nilesh Roy
"The team at OrangeMantra is absolutely awesome…..hard-working, talented, and dedicated. We engaged them for our Drupal e-commerce project and the website they delivered was wonderful. They understand the challenges of e-commerce and comprehended our unique requirements too. The result…..a website that gave us a strong online presence."
– Ellen Murray
"We hired OrangeMantra for Drupal custom development and they have done a fabulous job. A dedicated team that always delivers on time. Great work, guys!!"
– Louise Jansen
"We wanted Drupal 8 development services to stay ahead of our competitors. We approached OrangeMantra and they surpassed our expectations. We are not only impressed with the team's skill but appreciate their professionalism and dedication too."
– David Cornell
OrangeMantra has expertise in creating custom Drupal themes which are thoroughly innovative and highly professional. We develop fully responsive themes to give your business the winning advantage.
Drupal themes serve the purpose of enhancing the core look and feel of the website, making them a key element of the design and development process. We offer custom Drupal theming services to add distinct features that fulfill all the requirements of the clients. Our expertise in creating industry-specific, fully responsive custom Drupal themes makes us a name to trust.
We write well-structured code which is easy to read, understand, and maintain. At the same time, we make sure that all the Drupal standards are adhered to during the theming process. Our team of Drupal experts is proficient in CSS and HTML and also has a stronghold over the framework of the Drupal theming system. This makes us capable of creating exclusive Drupal theme design that matches the client's specifications to perfection.
Our Drupal Theming Services
We Offer Drupal Theming Services To Create Attractive And Unique Themes For Specific Business Requirements
Drupal theme development
Drupal theme customization
Convert HTML to Drupal theme
Convert PSD to Drupal Theme
Drupal Responsive Theme
Drupal templates design
We take Drupal theming a notch higher as we create ones to deliver a custom look and feel, tailor sections of the site, specify font and graphic attributes, handle the appearance in various browser types, and much more. Our custom theme development services are focused on creating innovative Drupal front-end which packs a range of unmatched features:
Integrates with the Drupal site and its functional needs
Has a valid code that adheres to Drupal standards
Is secure yet accessible
Enables search indexing by being SEO-friendly
Renders flawlessly on various browsers
Has the flexibility to adapt to content growth
Is mobile-friendly and responsive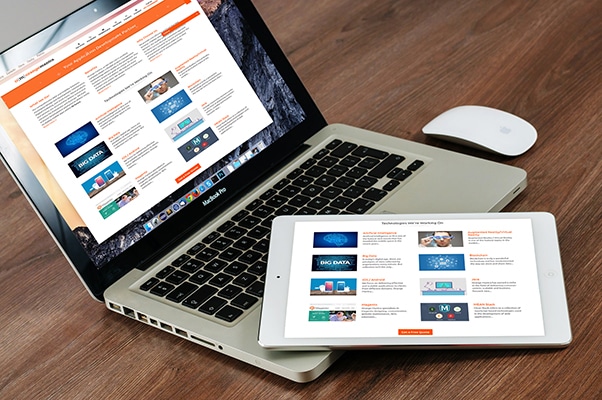 Why OrangeMantra for Drupal Theme Development
Seamless integration of Drupal with other applications and systems
A successful track record with a large number of successful Drupal custom development projects till date
Client-centered approach with complete focus on individual requirements
Competitive rates for Drupal theming services
A dedicated team comprising of certified Drupal experts, business analysts, UI/UX designers, and testers
Agile Drupal theming methodology
24/7 support and maintenance services
Result-oriented Drupal theming services
Rigorous quality testing before deployment
We Specialize In Drupal Design
Working With OrangeMantra
Reasons That Make Us A Trusted Drupal Partner
Certified Drupal Developers and E-commerce Consultants
Our team comprises of trained, experienced, and certified Drupal developers who have expertise in developing projects for the web, mobile and custom needs with Drupal, right from the time of its inception.
Customer Satisfaction Is Our Priority
Our motto is to satisfy our clients and we develop to match their expectations. We understand their requirements and approach the projects accordingly. Our project managers prioritize customer satisfaction above everything.
Proven Methodology and Agile Delivery
We follow a proven methodology that ensures rapid and agile delivery of the projects we undertake. We ensure that every project aligns with the client's requirements, budget, and timeline.
Transparency, Communication, and Collaboration
We emulate the principles of transparency, communication, and collaboration as we offer clients complete visibility throughout the project cycle. We are available round the clock on email, chat, and Skype to facilitate clear communication.
Competitive Pricing
Our prices are competitive yet we believe in serving the best to our clients. We are reputed for our aggressive project quotes that strike the perfect balance between quality and pricing.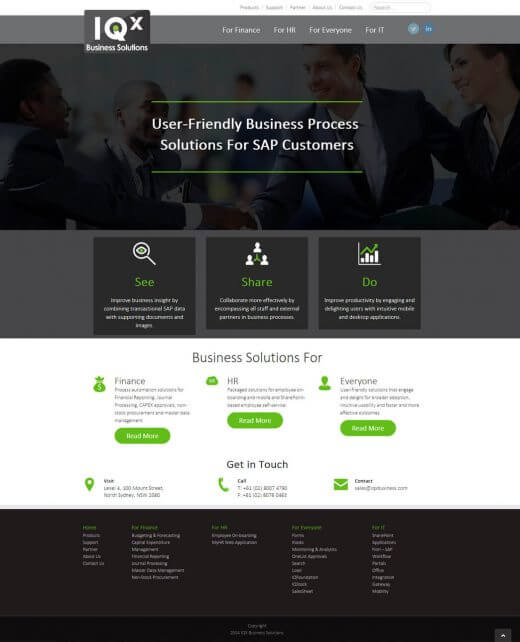 Explore The Projects We Have Worked On
We have a brilliant track record with a large number of successful projects to our credit. View our portfolio or get in touch with us to know more.
View Portfolio
Contact Us