Our teams are working remotely to meet your tech requirements promptly – Contact us Today !
Provide
Smartest Way

To Grow Online Business
Comprehensive & Robust Drupal E-commerce Development Services
We build Drupal E-commerce websites that look great and at the same time are immensely secure and provide great performance. Our team of experienced developers has great experience in building websites using both Drupal Commerce.
OrangeMantra's transparent approach and efforts enabled us to earn new customers. We as a top-rated web development company consistently implement innovative tools to meet the client requirements & offer them more quality services. We use Drupal to create any type of website apart from E-commerce solutions including a blog, a web portal, a news portal or an enterprise website. In addition, we also provide a complete & simple approach to publish, organize and edit the content online. Our Drupal services also contain add-on modules, workflow tools and a multi-level menu system to improve user experience.
We understand the importance of an E-commerce website for online selling business, thus we try every small effort to build a unique and flawless website for you. You can also hire our customization services for optimizing your existing E-commerce website for improved performance.
Request A Quote
Why Drupal A Preferred CMS For E-commerce Solutions?
Quick Page Loading
Website loading time impacts user-experience & slow loading cause your customers to leave the website. Drupal CMS for E-commerce helps to build engaging websites that load quickly.
Advanced Security
Security is a major factor behind E-commerce website success. Drupal offers stringent security features like SSL Certificate, HTTPS, and two-factor authentication to build safe shopping stores.
Easy Customization
Drupal offers simple customization of content to make the website attractive. Products are added and removed with a few clicks making customization a simple task.
Fast Checkout
Drupal is a fast CMS having single page checkout feature, this helps in easy navigation, fast speed, and better progress of the E-commerce business.
SEO-Friendly
Drupal host inbuilt SEO features, this helps an E-commerce website to get properly optimized for the search engines and gives better results in terms of sales & ROI.
Third-Party Integration
Drupal offers easy third-party integration of extensions, plugins, and modules to enhance the E-commerce website performance & functionality.
Why Choose Us As Your E-commerce Partner?
We use the latest tools & technologies for proper structuring & organizing of the content.
Friendly URL path & custom list creation are also handled in a swift manner.
We offer better scalability & flexibility within the website for better online business.
We implement the best security tools to ensure the website never faces any business loss.
Smooth & secure integration of checkout and payment gateway is done.
Excellent support during the development & after project deployment.
Hands-on experience in Drupal modules, extensions & themes.
Our developer's strictly followed Drupal's coding standards.
Get Started Now
Some of Our Best Work
Over The Years We Have Worked On Multiple Drupal Projects Of Different Complexities. Major Brands In The Industry Trust Us
View Portfolio
Our Testimonials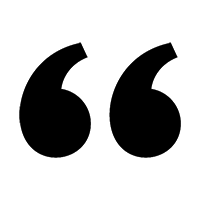 "OrangeMantra ensures quality is not compromised at any cost. I experienced this when I got a chance to customize our E-commerce website. We asked them to integrate the latest modules and availed the best service at an affordable cost. In terms of development & communication, this is the best experience."
Mathew Wade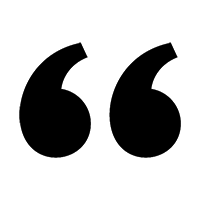 "Working with OrangeMantra was a great experience and the service they offered was simply amazing. They understood all our E-commerce website requirements and delivered the same within the deadline. We contacted them at a very crucial stage and get the perfect results beyond our expectations."
Mitchel Starc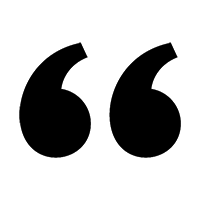 "It was outstanding to interact with them and got a positive response at every stage of the web development work. They meet our expectations which gave us a lot of confidence to drive more business. OrangeMantra provided a great team who delivered the project with timely reporting."
Dennis Liley
Frequently Asked Questions
Get Full Power & Functionality of Drupal Commerce for Your Online Business
test