Our teams are working remotely to meet your tech requirements promptly – Contact us Today !
Artificial Intelligence
Artificial Intelligence or AI is one of the hottest technology trends that has invaded the business scenario in recent years. The technology empowers computers to replicate human intelligence probably manner. For this reason, it opens new frontiers for businesses as they can take advantage of AI-powered applications to automate their business processes and operations to drive growth and efficiency.
We, at OrangeMantra, believe in delivering the best-in-class performance to our clients by developing applications that specifically cater to their requirements and maximize their ROI by automating their business operations. Our expertise extends to the entire range of AI technologies including Machine Learning, Natural Language Processing, Speech Recognition, and more. We design powerful solutions that integrate seamlessly with the client's business model and fuel its growth in every way.
We Are AI Specialists
Explore Our Expertise
Machine Learning
We empower your business with the unmatched benefits of machine learning, a technology that enables machines to leverage data for self-learning just like humans do. They can interpret complicated data, detect trends, and identify patterns in it.
Digital Virtual Agents
We create highly advanced AI-powered digital virtual agents, which are capable of understanding and interpreting human behavior and delivering extensive support as well as enriching customer experiences.
Natural Language Processing
We specialize in Natural Language Processing technology that enables machines to understand and comprehend what people speak and write, interpret their sentiments, and take relevant actions based on of this understanding.
Natural Language Generation
We build the intelligent NLG applications which turn data into text that is in human-readable form. These applications serve diverse purposes such as automating BI reports, financial reports, product descriptions, and more.
Image Processing
We have expertise in the futuristic image processing technology, as we create high-tech visual applications that can acquire, analyze, and synthesize images and identify patterns in them.
Robotic Process Automation
Robotic Process Automation is another skill we possess as we build powerful applications that carry out repetitive processes based on of machine-learned or user-generated instructions, without the need for human intervention.
Knowledge Virtualization
We harness the power of Artificial Intelligence technology for creating robust knowledge virtualization systems, which help businesses to use reliable databases for taking the right business decisions.
Decision Management
We simplify and automate the business decisions with the AI-assisted business decision management solutions that drive accurate decisions based on reliable algorithmic and predictive systems.
Our Services
Strategy and Consulting
We are a team of expert AI engineers to help your business to embark on a transformational journey with the adoption of this futuristic technology.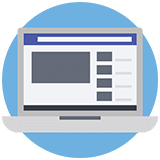 Development
We have extensive expertise in developing advanced AI applications that empower the enterprises with the ability to automated a variety of their operations.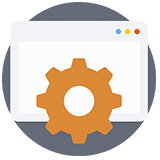 Customization
We specialize in creating customized AI-based solutions that are tailored to the unique requirements of the clients and match the industry standards.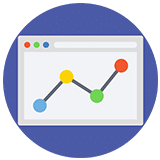 Implementation
We ensure that these high-tech solutions are implemented in a manner that they deliver maximum benefits and run in a glitch-free manner as well.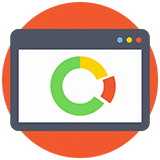 Integration
We extend seamless integration of the advanced AI solutions into the existing business model to maximize the return on investment.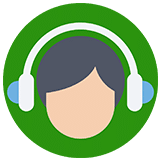 Support
We provide reliable support services with 24/7 availability of our AI experts to make sure that these AI applications are always on the top.
The Industries We Serve
Powerful AI Solutions For Diverse Industries
We're Ready, Are You? Let's set up a free consultation
test