Our teams are working remotely to meet your tech requirements promptly – Contact us Today !
Venture into the expanding eCommerce world with the right solution
Consumers' behaviors and demands are changing at an overwhelming pace. More people are preferring online shopping than ever in the history of eCommerce. Today's consumers want a seamless user experience, secure online payment options, and a customized experience among many other tech-enabled things. Whether you are a B2B or B2C merchant, these factors are critical to the success of your enterprise.
We build custom eCommerce portals for B2B and B2C businesses alike. With a team of meticulous software developers, web designers, and testers, we have helped many enterprises to achieve their online business goals. Whether you are looking for eCommerce solutions for small businesses or a feature-rich website for large online retail operations, we are here to help you.
Our eCommerce Portal Development Offerings
We have created an array of eCommerce development services that are designed to perfectly address your needs.
B2B eCommerce Portal Development
Fully enterprise-grade online stores built on the most advanced eCommerce platforms. Whether you are an independent retail store owner, a mid-sized enterprise, or a large company, we have the right solution for you.
B2C Online Store Development
B2C online stores are different from B2B. You must ensure the highest level of user experience to stay ahead in the competition. We help you pick the right technology and design to build a store that stands out.
m-Commerce Development
Most consumers prefer to shop online using a mobile device. Be it building a mobile-optimized online store or a design-rich eCommerce app, we are here to help you throughout your journey.
eCommerce Website Enhancement
We specialize in optimizing the performance of your existing eCommerce website. By using advanced frameworks and powerful tools, we fully optimize your site for better performance and results.
eCommerce Integration
Seamlessly integrate your eCommerce solution onto an ERP, a CMS, or CRM to get the desired efficiency and business performance. We help you leverage benefits like faster data exchange and streamlined business processes.
eCommerce Strategy & Consulting
With over a decade of eCommerce consulting experience under the belt, our experts will help you chalk you the most profitable plan and suggest the most efficient technologies for your online business.
eCommerce Development Platforms We Use
Every client has unique requirements. Our eCommerce development approach is the polar opposite of one-size-fits-all. We use different tech platforms for different online business needs.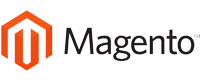 Magento Commerce
Magento Commerce has best-in-class features for both B2B B2C merchants. Besides, Magento B2C offers additional capabilities for business-to-business sellers. With a fully personalized experience and hassle-free purchasing, Magento drives your B2B sales in many ways.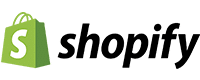 Shopify
Shopify powers your online operations by automating processes and enabling customer-friendly features. You can seamlessly manage both B2B and B2C commerce from one platform. Be it sales, operations, or customer support, Shopify automates everything. It also has useful enterprise features like ERP and CRM integrations.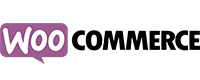 WooCommerce
WooCommerce an eCommerce plugin for WordPress websites. It integrates top eCommerce extensions and best-in-class online commerce capabilities. WooCommerce continuously adds new features and extensions that enhance both B2B and B2C eCommerce performance.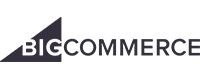 BigCommerce
BigCommerce a design- and feature-rich platform for B2B and B2C buyers. The eCommerce framework lets you create a site with large catalogs. BigCommerce utilizes automated capabilities for an array of functionalities like pricing, customer segmentation, order management, etc.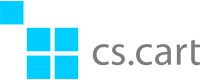 CS-Cart
CS-Cart is one of the most widely used multi-vendor eCommerce platforms, especially in western countries. The platform offers hundreds of features, including fully customizable source code, drag-and-drop templates, and many more. With CS-Cart, you don't have to spend money on purchasing add-ons and developing missing features.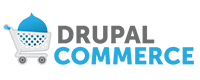 Drupal Commerce
Drupal is more widely known as a CMS platform. It's eCommerce version, Drupal Commerce is used to build eCommerce websites and applications alike. It offers immense development flexibility to create a design- and content-rich eCommerce website for your business.
Our eCommerce Portfolio
We are one of India's top eCommerce development service providers. OrangeMantra is recognized by globally leading clients and rating agencies like Clutch and NASSCOM. We have worked for small local businesses large multinational companies alike. Explore our diverse eCommerce portfolio.
View Full Portfolio.
Frequently Asked Questions
test