Orange Mantra has earned a niche in the field of delivering customer-centric, scalable and business focused Java development services for several enterprises and organizations. Our clients are across various industry verticals such as automotive, banking, e-commerce, real-estate, finance, entertainment, software development, healthcare etc. Professionals with wide industry experience at Orange Mantra adopt a logical and innovative approach when it comes to developing a comprehensive collection of robust, effective and scalable Java applications across varied business domains. Our clients demand such Java based solutions to lower their production cost and increase productivity. We at Orange Mantra understand the requirements of our clients at every stage of the application development process to deliver custom-made Java solutions with the highest levels of productivity while realizing optimum ROI for our clients.
Features of our Java applications
We design and develop instinctual and data driven applications based on a distributed architecture which support a network community through various packages.
The applications we develop are robust, secure and portable thus ensuring high levels of performance and making sure that our applications learn to adapt to changing environments.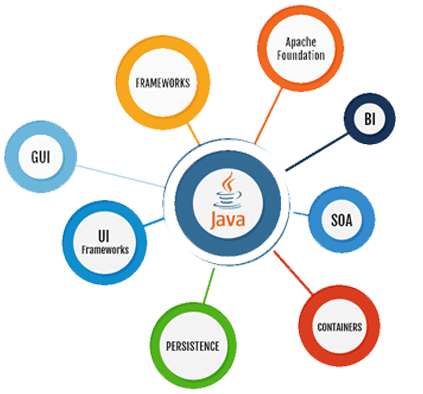 We're Ready, Are You? Let's set up a free consultation