Our teams are working remotely to meet your tech requirements promptly – Contact us Today !
Get
e-commerce compliance

solutions for your business website

Online privacy and data security are key concerns for e-commerce sellers as their online stores collect and retain personal and financial information about the customers. As a site owner, it becomes your prime responsibility to ensure that personally identifiable information as well as the financial details of the customers are protected from all kinds of online threats. Besides being an ethical responsibility, data protection and security is also an essential compliance requirement enforced by legal and regulatory authorities. Therefore, you need to partner with an expert provider who ensures that your e-commerce store adheres to all the compliance requirements. OrangeMantra, with its extensive e-commerce expertise and experience, emerges as the right choice for the job.

Avoid Frauds and Fines
Compliance with e-commerce regulations reduces the risk of fraud to the minimum. Additionally, it protects your business from fines and penalties imposed by regulatory authorities in lieu of non-compliance.

Strong Security
Being compliant brings the benefit of stronger security of your e-commerce store as a part of the package. When you follow the best security practices as a norm, the chances of compromise are negligible.

Customer Trust
Enhanced security of the personal details credit card data translates into customer trust, which adds value to the reputation of your brand and helps you to build long-term relationship with your customers.
PCI DSS Compliance
The Payment Card Industry Data Security Standard (PCI DSS) comes with some baseline requirements and standards on the protection of consumer credit card data. The standards guide the businesses on the architecture of an internal Information Security program to meet their own needs as well as ensure the security of the customer card data while it is received, stored, and processed during the e-commerce selling process.
Contact Us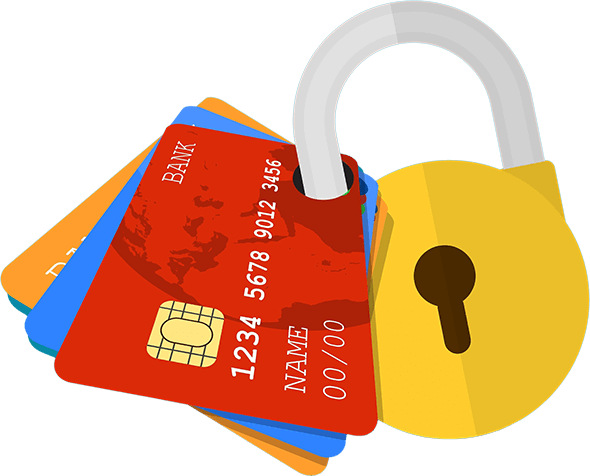 PCI DSS

Compliance Checklist

PCI DSS checklist requires your business to fulfill a range of requirements to ensure the highest priority for securing the cardholder data at every stage.
Building and maintaining a secure network architecture
Protecting the cardholder data against threats like theft and hacking
Implementing strong security measures for your e-commerce store
Maintaining a vulnerability management program for your website
Testing and monitoring networks on a regular basis
Maintaining a robust information security policy
With such extensive and complex requirements to make your e-commerce website PCI DSS compliance, professional handling would be essential. Our multi-dimensional team is capable of looking after each of these aspects and delivering a complete compliance solution for you.
GDPR Compliance
General Data Protection Regulation (GDPR) is the recent compliance requirement that has been enforced in the EU for data privacy and data protection of the online shoppers. According to this regulation, businesses will not be entitled to use the personal identifiable information of the consumers. Businesses in the EU and those that hold, process or use the personal data of EU citizens need to comply with GDPR. We provide reliable GDPR compliance solutions for e-commerce businesses to help them protect customer data and abide by the law as well.
Contact Us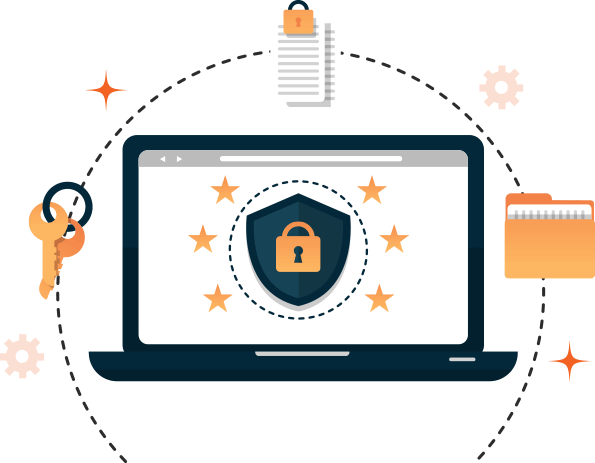 GDPR

Compliance Checklist

A GDPR compliance strategy comprises varied elements that are to be addressed to get your e-commerce website comply with all that is required.
Understanding the types of personal data that your business handles
Developing a consent policy and acquiring customer consent for data use
Bringing transparency and clarity in the consent process
Reviewing and updating the existing security measures and policies
Training the workforce on compliance, breach detection, and reporting
Getting ready for more data access requests by the customers
Our technology team has the right skills and experience to support your e-commerce business in making a seamless transition to GDPR. We provide comprehensive solutions that ensure an effective protection for the customers' personal data in the long run.
Consultation
Audit of the current architecture and setup of the business to identify its requirements for regulatory compliance
Implementation
Implementing the relevant changes in the e-commerce software for bringing compliance readiness
Maintenance
Ensuring the compliance continuity as your technical support partner by monitoring and maintaining it
test