Our teams are working remotely to meet your tech requirements promptly – Contact us Today !
What is the IEO Development Service?
IEO or Initial Exchange Offering is a new method of using blockchain that can be used by businesses to enter the market of Cryptocurrency and Crowdfunding. It can be used to list out the tokens developed by businesses – majorly startups or entry-level enterprises. It is a new way of raising funds and can be deemed as a revolution in the token-powered fundraising process. OrangeMantra, being in the Software Development Industry for more than 20 years, has been studying the blockchain industry since its inception and is capable of creating end-to-end IEO launch Services for businesses.
IEO mechanism allows business owners to create tokens and issue them via raising funds, hence creating communication between fundraisers and crypto-exchange companies like IDAX, Binance, etc. OrangeMantra possesses the right kind of team, experience, and expertise in consulting and developing tokens for your ICO project. We build a custom marketing plan and a website to make sure our clients achieve their fundraising targets.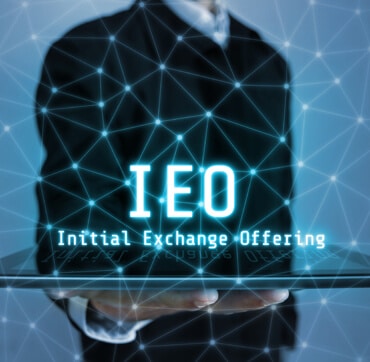 Our IEO Services
IEO Token Development
Customized token development that supports your IEO requirements. Create token or coins in Ethereum, Steller, or any other cryptocurrency of your choice.

IEO Consulting
Our experts are experienced enough to set up IEO and start any businesses in any sector in the most fastest and secure manner.

IEO Marketing
As the IEO mechanism takes care of all the processes handling, it is easier for companies to invest in more marketing and outreaching programs.

Exchange Listing
With the help of our experienced leader, we are able to do the heavy lifting of listing your tokens for you allowing your token to be available for major and reputed exchanges.

Screening
Exchange requires screening of the client's project before listing. We help you reduce the compliance cost of listing allowing you to pass the screening successfully.

KYC/AML
Exchanges are responsible for managing the KYC/AML itself, reducing the cost and resources, and ultimately time involved in onboarding investors.
Hire IEO Developers from OrangeMantra to gain maximum benefits from your project
IEO Marketing Services
Market Study
Our team of analysts will carry out research on the market, assessing the situation of market trends, understanding the strength, and weakness of the market, competitors analysis, and everything essential that is needed to create a perfect marketing Plan.
Whitepaper Drafting
Creating a detailed and analytical whitepaper draft to ensure that every question of investors and detail are addressed in a format that is easier to understand by your investors.
Website Modification
Investor-driven and completely secure, responsive, and informative website modification or development for our clients that consists of several pages and different types of functions.
Community Building
Reaching out to the community with the help of customized posts and infographics to keep your investors or potential investors hooked and updated about your tokens, latest news, and events.
Benefits Of IEO
Auto-listing
After a successful launch event, your IEO will be automatically listed in exchanges
No Additional KYC
No verification of investors is required as they have already provided KYC details while creating a profile over exchanges for verification.
No Smart Contracts
Exchanges already have smart contracts enabled and IEO is conducted over exchanges, hence no requirement of extra smart contracts.
Faster Funding
The existing user-base of exchanges allow a faster funding process, depending on their interest in your IEO.
Trust
Profile created on exchanges is verified and there's no possibility of scamming from exchanges, creating an unending cycle of trust. It subsequently increases investment.
Frequently Asked Questions
Let's Take The First Step Now, And Avail The Best Future-ready Applications And Solutions
test