Our teams are working remotely to meet your tech requirements promptly – Contact us Today !
Leading iPad App Development Company in India
Over the past few years, iPads have overtaken the notebook and desktop sales to a great extent. With numerous tablets competing in the market to survive, iPads boast of their top dominant top position. As the demand for iPads is growing exponentially these days, iPad app development is gaining a lot of traction in the market. Many businesses and mobile app developers across the globe are turning to iPad application development to capture a huge market and boost business revenue. Building a robust iPad app takes a mixture of creativity, frameworks, proficiency, and expertise and our iPad developers know how to maintain the right balance between each of these to deliver outstanding iPad app development services to our global clientele. We offer top-notch iPad application development services for the iPad Mini Series as well as the original iPad itself.
As a leading iPad app development company in India, we are backed by a team of experienced and knowledgeable iPad developers with strong expertise in delivering powerful iPad app solutions, be it an iPad Mini-Series or the original one. We employ the best tools including Touch ID, Photokit, Manual Camera Controls, Handoff, and more to nurture the entire experience and take your iPad app development project to a whole new level. The apps we create not only fit your business requirements but also meet the quality and security standards without compromising on rich visual features and functionalities.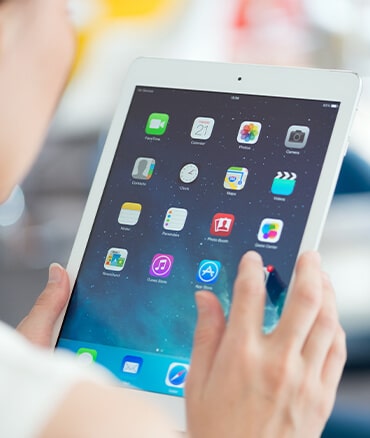 Our Spectrum iPad App Development Services
As a professional iPad application development company, we leverage the latest Apple technologies to deliver robust custom iPad applications that meet your business requirements and user expectations.

iPad App UI/UX Design
Our creative iPad UI/UX designers and prototype engineers walk the extra mile to create an appealing app experience and a notable brand image among users.

Native iPad App Development
We deliver custom iPad app development services to leverage specific features of iPad devices and operating systems.

Enterprise iOS App Development
Our iPad app developers create custom enterprise-level iPad applications that meet the needs and expectations of large enterprises offering high-end business solutions and streamlined operations.

iPad Apps Migration
We can migrate your existing application to the iPad platform and perform testing to ensure seamless app performance and user experience.

iPad App Testing
Get your iPad applications tested for bugs and technical glitches by our iPad app experts to ensure high app performance and smooth user experience.

iPad App Support & Maintenance
We provide dedicated iPad app support and maintenance services to ensure that your iPad app stays abreast of the latest trends, version upgrades, OS changes, and user behavior.
Our iPad App Developers Hold Expertise In
Augmented Reality
We hold expertise in creating highly-interactive marker-based and marker-less AR app solutions that serve as an extension for physical entities.
Apple HIG
We follow industry-best practices associated with Apple's Human Interface Guidelines and the strict iOS SDK usage policy.
Mobile Security
Ensuring mobile security is our topmost priority, and therefore, we consistently safeguard apps against vulnerabilities with encrypted data on the device and the server.
VOIP Calling Apps
We deliver audio/video call solutions leveraging the WebRTC framework, and third-party calling solutions such as TokBox, Twilio, etc.
Payment Gateway Integration
Our iPad developers help you choose the right payment gateway based on your project, holding experience in Stripe, Authorize.Net, PayPal, and 2Checkout.
Have a Glimpse of What We Use
As an experienced iPad app development company in India, we leverage numerous libraries while developing a beautiful iPad app for our clients. Here are some of them to measure our capabilities when you hire iPad app developers from us.
Core Text
Some apps need a technology that can handle low-level text and then correlate with the framework of Core Graphics called Quartz. If you plan to draw text by working simultaneously with Quartz, using this library is the best option.
Core Data
The Core Data framework is suitable for common tasks such as managing object graph and object life cycle through automated and generalized solutions.
AF – Networking
This amazing networking library is intended for iOS, macOS, watchOS, and tvOS. It is based on Foundation URL Loading System, extending absolute high-level networking abstractions built into Cocoa.
Auto Layout
This system dynamically calculates the size and position of all the views in your view hierarchy based on the conditions on those views, leading to the app user interface layout.
Cocos 2D
This open-source framework comes with two key elements namely Objective C and Xcode that combine together to develop cross-platform 2D games.
Cocoapods
Cocoapods acts as a dependency manager to manage Objective C projects efficiently. It has thousands of libraries that help in scaling projects easily.
Our iPad App Development Services

Requirement Specification and Analysis
Knowing our clients and their requirements
Understand business and project requirements
Propose the best-fit solution

iPad App Wireframing and Design
Create an outline for app design
Create wireframes for each app screen
Design after gaining the client's approval

iPad Application Development
Writing codes for apps
Position main sections with Xcode
Tweak and finish based on the client's feedback

iPad App Testing & Deployment
Deliver 100% bug-free solution
Gain final approval from the client
Launch iPad to Apple App Store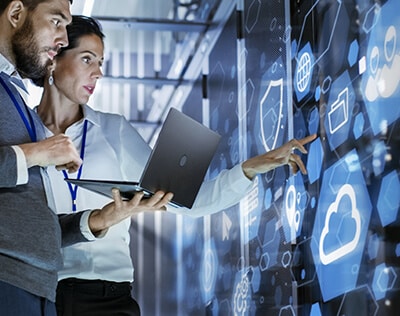 Our Technology Stack
Platform
Swift | Objective C | XCode
Database
SQLite | Realm | Core Data
Architectures
MVC | MVVM | Viper | Coordinator
Libraries
Alamofire | Firebase | Google Map | Kingfisher | Charts | Fabric | AF – Networking
Our Competent iPad Developers Can Build a Wide Range of iPad Applications
As an experienced iPad application development company, we have been serving our global clients with custom iPad applications. We have worked on a diverse range of projects and niches, and therefore, we are capable of building iPad applications for various industry verticals.
Customized Applications
Social Networking Applications
Brand Building/ Marketing Applications
Utility & Productivity Applications
Gaming Applications
Web-Based Applications
PDF E-book Applications
Health & Fitness, Education, Travel Applications, and a lot more.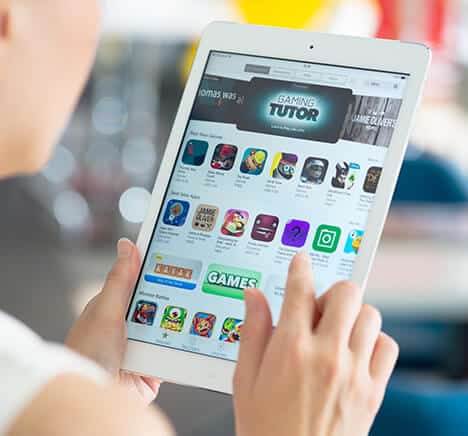 Why Choose Us for iPad App Solutions?
Agile and Adaptive Development Process
Being a full-cycled iPad app development company in India, we employ a smooth app development process as our approach focuses on our client's involvement and flexible resource planning.
Guaranteed Approval from App Store
We are aware and understand the App Store guidelines completely. We follow the best practices to deploy the app on time with guaranteed approval from the App Store.
Experienced Team of Developers
Our iPad app developers have esteemed years of experience in developing robust, feature-rich, and high-quality iPad apps for clients from various industry verticals and niches.
Single Point of Contact
We assign a dedicated Project Manager for your project who will be your single point of contact for getting updates about your project development.
Cross-platform Functionality
We can also build cross-platform applications that run flawlessly across all Apple devices.
100% Confidentiality
We promise 100% transparency and confidentiality with every client by signing a Non-Disclosure Agreement.
Frequently Asked Questions
The cost of developing an iPad app depends on several factors including the number and complexity of the app features, timeframe, the hourly rate of the developers, and many more. Send us your project requirements and we will provide a detailed estimate of the development cost of your project.
Yes, of course. We develop custom native applications on Android and iOS platforms or web apps with incredible UI/UX designs. If you want to develop an app on any of these platforms, simply share your project requirements with us and we will provide you with best-fit solutions and suggestions.
Typically, there are 4 types of applications for iOS platforms:
iPhone-only apps that work only on iPhones
iPhone-specific apps that are designed for iPhones but work on iPad using iPhone compatibility mode and have lesser functionality.
iPad-only apps that work only on iPads
Universal apps that work well on both iPhones and iPads.
Based on your app needs and the type of user experience you want to deliver with your app, you may build separate apps for each platform or go for a universal app for both the platforms. If you have any questions or confusion regarding this, you may reach out to our app consultants to discuss your project needs.
Have More Questions in Your Mind? We're Here to Solve Your Queries!
test