Creating rich and scalable Java applications that add value to your business
We, at OrangeMantra, have carved a niche in the field of delivering customer-centric, scalable and business-focused Java development services for several enterprises and organizations. We have catered to clients across various industry verticals such as automotive, banking, e-commerce, real-estate, finance, entertainment, software development, healthcare etc.
We have a dedicated team of proficient and experienced Java developers who have successfully developed a large number of robust, effective and scalable Java applications till date. We understand the requirements of our clients at every stage of the application development process to deliver custom-made Java solutions with the highest levels of productivity while realizing optimum ROI for them.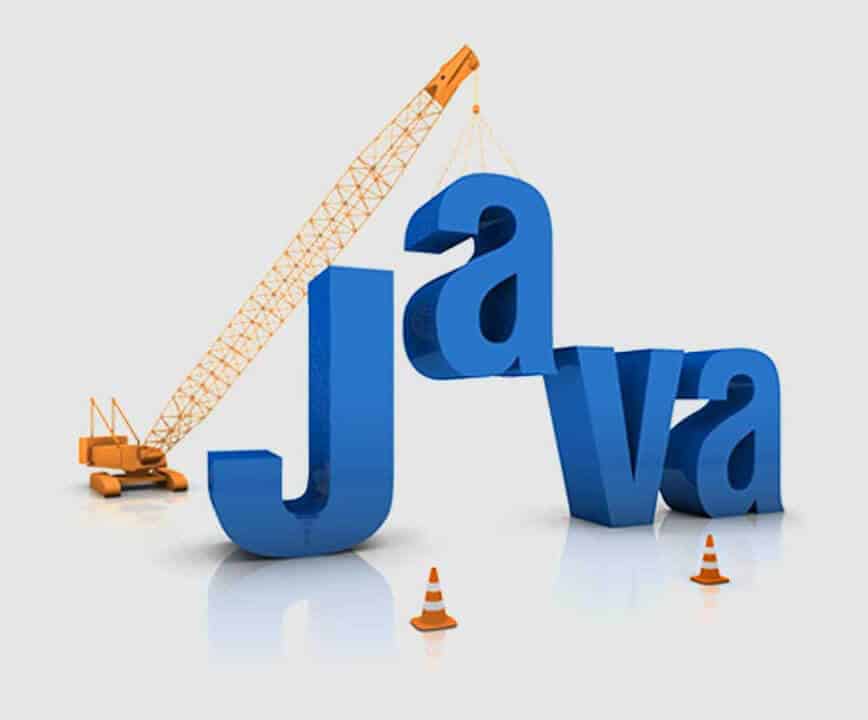 Advantages Of Java Services For Your Online Venture
Secure and lightweight web applications
Scalable and easy to maintain desktop, web and mobile applications
High bandwidth benefit and fast performance
Extensible plug-ins development for the existing applications
Supports migration of your software solutions to Java/J2EE
Powerful development platform suitable for your business
Enables J2ME-based solutions and application development
Cost-effectiveness due to open source architecture and short development cycle
Our Services
We provide end-to-end Java development services which are targeted to delivering solutions that bring tangible business benefits.
Java Application Development
OrangeMantra is a renowned Java Application Development service provider which fulfills the requirements of the diverse enterprises. Our services are bound to meet the web and mobile application development demands of the clients.
Custom Java Development
Our Java developers have the core competency in providing custom solutions for the entrepreneurs looking for increased functionality, usability, and scalability in the specialized solutions they want for their unique requirements.
J2EE Application Development
Our Java developers enure high-quality applications that are completed within the optimal development cycle time using the best-in-class J2EE Application Development framework according to the project demands.
Enterprise Java Development
Our Java expert team render enterprise-centric Java development services to boost the business growth of the companies by meeting their business requisites like large-scale, multi-tiered, scalable, and secure network applications.
Java Mobile Applications
We offer high-performance mobile applications for a variety of mobile devices working on various platforms such as iOS, Android, Windows, etc., with Java ME, J2EE, Wi-Fi platform and single code base.
Java/J2EE Software Development
OrangeMantra provides the software development services using Java/J2EE technology and delivers scalable, reliable, and cost-effective solutions that suit your business value, budget and time frame.
Java Application Programming
Our Java programming services include web services, J2EE design patterns, SOAP Application design and development on J2EE framework, and more. Our programmers and marketing professionals work to meet the clients' business needs.
Java Maintenance and Support
We provide post-launch maintenance and support services for all Java-based applications to enhance the performance and flexibility. We modify the software product, eliminate bugs (if any), and keep up the software with the standard.
Our Skill Set
Spring

JSF

Struts

Hibernate

Grails

Micro Services
Why Choose Us
Reliable and secure Java services

Skilled and experienced developers

Robust solutions at competitive pricing

Best practices with proven methodology

Successful project and customer satisfaction

A team updated with the latest technology
Looking for expert Java partners for your next project?
Client's Testimonials
"Have been working with OM over the last 6 months for our Meanstack project. The team is professional and conscientious, and always strives to provide quality work well on time. The best thing about them is that they enable a good communication flow using Skype and also have a reliable reporting methodology. The dedicated project manager makes sure that the deadlines are respected and the project is managed properly. Seeing their performance, we even got them tied up with another company that was looking for a Meanstack partner. Cool team, great to collaborate with!"
–Andre Ashworth
"I was recommended Orange Mantra's name by a colleague and it was perhaps the best piece of advice. Right from the outset of our Express project, the team proved their mettle. They excel at all fronts- technical skills, communication, and flexibility. They are too good when it comes to support as they are extremely quick to respond and provide solutions almost instantly. Bottom line……I would recommend Orange Mantra to anyone, any day."
–Clement Johnson
"It's been just a few months that I have been associated with OM for my Angular project and we have created a trustworthy relationship. These guys are tech ninjas…they go beyond my expectations. Awesome!!"
–Allen Tuck
"Orange Mantra has been a great technology partner, a tremendous extension for our team. They have created a robust software application that is just right for our needs. What we really appreciate about the team is their responsiveness….these guys are totally dependable, always there to solve a problem when there is one."
–Christopher Vick
"With OM, you cannot go wrong. They are truly a trusted technology partner. We have been working with them for the past 2 years. The PHP team is wonderful….always available and of course, they are highly skilled and knowledgable too. And they have a great eye for detail. They listen to your requirements and deliver solutions to match…always on time."
–Bruce Henkel