Our teams are working remotely to meet your tech requirements promptly – Contact us Today !
Why Magento Commerce?
Explore the extensive benefits of taking up the "Enterprise" route!!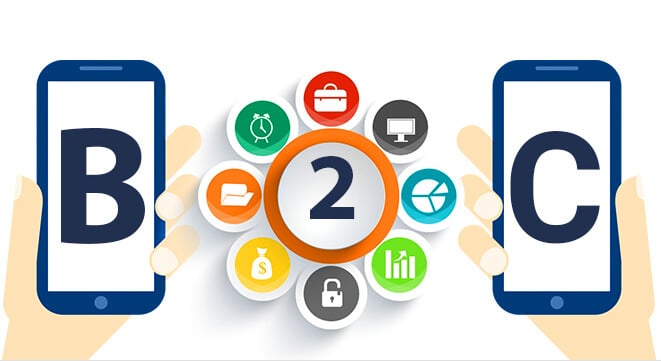 One Platform For Many Needs
Whether you are a B2C or B2B seller, Magento Commerce Edition is the solution that delivers to all your needs. An extensive feature set combined with fast integration, easy customization, and a rich assortment of extensions makes it capable of fulfilling the entire e-commerce requirements.
Increased Sales, More Productivity
The success of an e-commerce store is gauged by the traffic and conversions it generates. With Magento Commerce, content staging becomes simpler with the products, promotional offers, and updates being presented in a manner that impresses and engages the customers.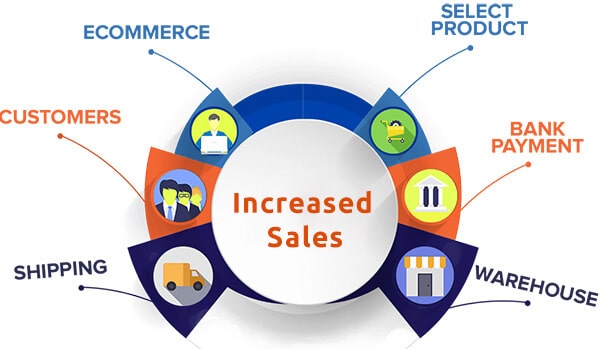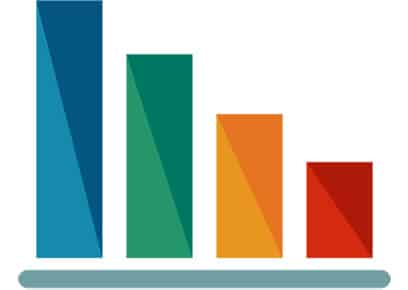 Scalability on the plate
Magento Commerce brings scalability on the plate as it gives the store the capability to manage the biggest sales and the highest traffic loads in an effortless manner. With this platform, the seller can celebrate booming traffic rather than stress over the impact it may have on the store's performance and shopping experiences.
Business Decisions Made Easier
The platform serves powerful Business Intelligence tools that enhance the business with reliable analyses and reporting features. They equip them with an understanding of the user behavior so that they can optimize their targeting strategies to drive customer lifetime value for the business.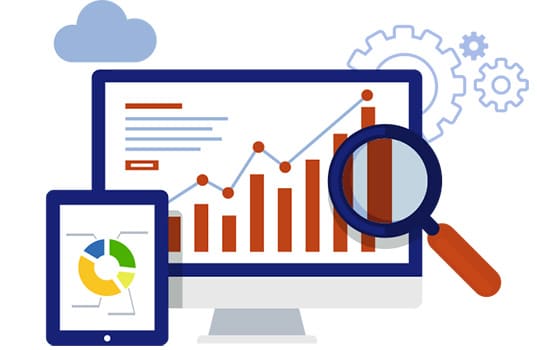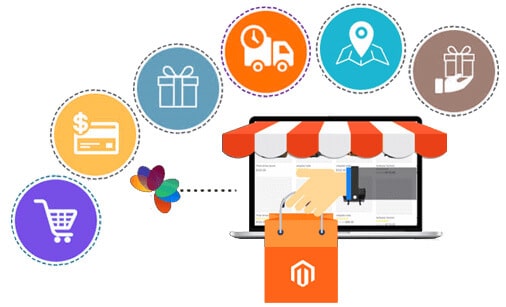 More Functionalities, Better Experiences
With Magento Commerce, integration of third-party solutions is easy as a breeze. This means that you can add all the desired functionalities to the e-commerce store and deliver the most amazing shopping experiences to your customers. Building a site that replicates your brand has never been easier!!
Get started with Magento Commerce.
Looking for a PaaS solution for your Magento store?
Yes, we have the perfect answer!! Magento Commerce Cloud (formerly known as Magento Enterprise Cloud Edition) is a platform-as-a-service offering that brings together the unmatched features of Magento Enterprise and the highly reliable AWS cloud hosting services.
Client's Testimonials
"We are glad that we hired OM for designing our Magento e-commerce store. They understood our requirement and delivered a solution that was beyond our expectations."
– Vikram Sehgal
"OM is a trustworthy Magento partner. Not only did they develop a great looking e-commerce store for our business but also made sure that the store is well optimized in terms of performance. Great job guys!!"
– Cheryl Richmond
"We express sincere appreciation for OrangeMantra's reliable consulting services. They have a highly qualified team that helped us develop an effective strategy for ROI maximization our Magento store and took our business on the success route."
– Andrew Marshall
"Running a Magento-based e-commerce store is not only about having a great looking and high-performance store but also about consistent support and maintenance. OrangeMantra is a name you can trust for their reliable support and maintenance services. Whatever be the issue, they are always there to resolve it at the earliest."
– Kevin Dawson
"We are impressed with team OrangeMantra's dedication and expertise. We handed them the responsibility of upgrading our online store from Magento 1 to 2 and they have done an amazing job, right within our budget and in time."
– Amarpreet Singh
"OrangeMantra created an amazing Magento app for my business. The team was open to communication all the time and completed every phase according to the timeline."
– Clark Howard
"We were apprehensive at the beginning of our journey in the e-commerce domain but OrangeMantra proved to be the best technology partner for us. From designing and developing our online store to making it run seamlessly, they did a great job for us and helped us achieve our business goals."
– Shalini Mehra
"Team OrangeMantra helped us with an unmatched Magento Enterprise solution for our business. Great job and bang on time!!"
– Michelle Johnson
"We found a trusted technology partner in OrangeMantra as they helped us implement a truly high-performance e-commerce store for our business. We are impressed with their dedication and hard work."
– R Chandra
"We appreciate OrangeMantra for creating a Magento store that perfectly matches our expectations. They helped us achieve our business goals. Great work!!"
– Omair Hafeez
"Working with OrangeMantra has perhaps been the best experience we have had with an IT partner till date. They helped us migrate our online store from Shopify to Magento and the transition was absolutely seamless and gave us excellent results. Well done, OM."
– Jason Clarke
test