Our teams are working remotely to meet your tech requirements promptly – Contact us Today !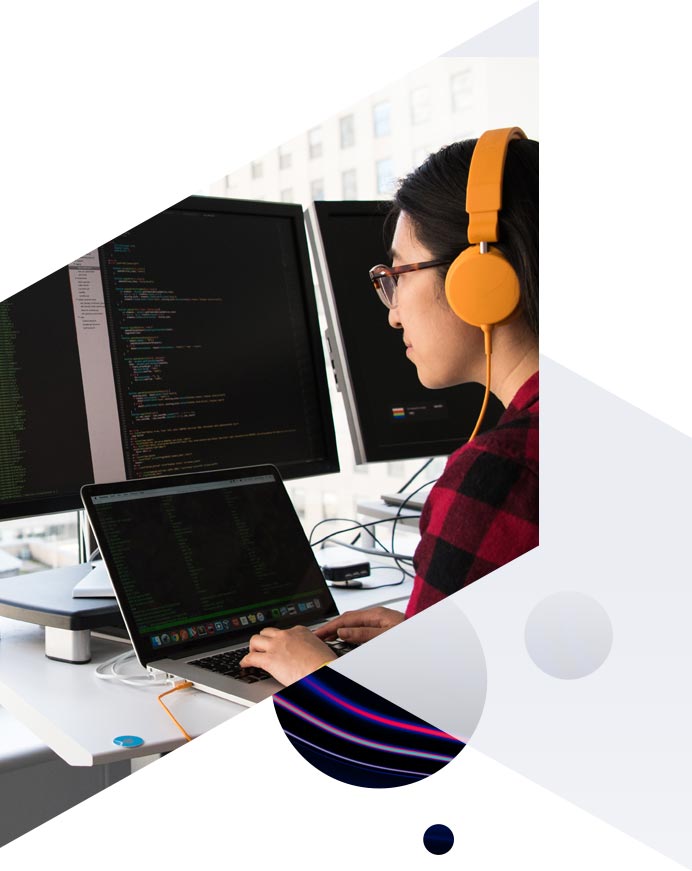 Choosing the right IT security partner is a business-critical decision
IT security is complex and costly, but partnering with a managed security partner you can trust can make it simpler and cost-effective. Most businesses do not have massive IT budget and lack adequate skilled security experts to address their security concerns effectively. To create more mature and reliable information security systems and policies, savvy organizations are now turning to managed security services for help. OrangeMantra's Managed IT Security services provide unmatched expertise, state-of-the-art tools, and innovative technology, so you can focus on your core business. Since each business is different, we tailor full-scale and reliable IT security management services to the individual requirements of the clients.
Managed Security Services
Know the scope of services we offer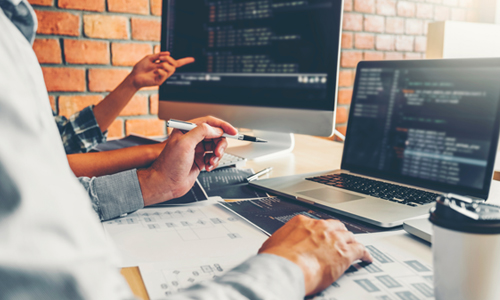 VAPT
Get a detailed overview of the threats to your business networks, data, systems, and applications so that you can protect all of them from malicious attacks. As a part of VAPT, we carry out a stringent vulnerability assessment for evaluating the risks involved in the entire business ecosystem with the aim to reduce the probability of an event to the minimum. Our penetration test encompasses the entire aspects of an IT infrastructure to ensure that it is holistic.
Web application penetration testing.
Mobile application penetration testing
Web server penetration testing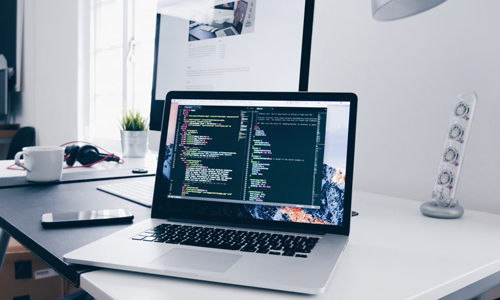 Code Reveiw
Discover hidden vulnerabilities and design flaws in applications and verify if the key security controls are implemented. OrangeMantra leverages a combination of manual review to detect and scanning tools to detect insecure coding practices, insecure handling of external resources, injection flaws, backdoors, cross site scripting flaws, weak cryptography, and more. We provide monthly, quarterly, or yearly scans.
DAST(Dynamic Application security testing)
SAST (Static application security testing)
IAST(Interactive application security testing)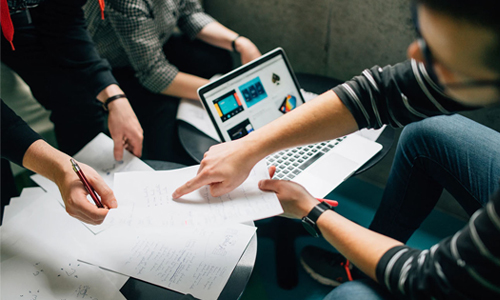 SDLC
The role of a secure SDLC (software development cycle) is a crucial one because it ensures that all the vulnerabilities are avoided even before the development stage. We offer end-to-end security solution for web applications, mobile applications, and client applications by embedding reliable security controls at each stage of the software development life cycle. The process covers PHP, framework, and server vulnerabilities by checking the codes of the respective technologies.
Security Configuration Review
Threat Modeling Service
Secure Code Audit service
Secure Code remediation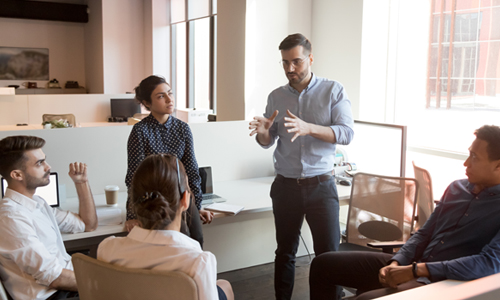 Security Consulting
Keep pace with the evolving risk by availing the security expertise we offer. Our consultants and cybersecurity specialists help your business mitigate diverse security risks and thrive even in the evolving regulatory compliance landscape. We also offer advisory services for extending your existing capabilities to fill the crucial gaps in the IT infrastructure and provide real-world insight to the security operations of your business.
Strategic Security Advisory
Cloud Security Consulting
Security Assessment & Regulatory Compliance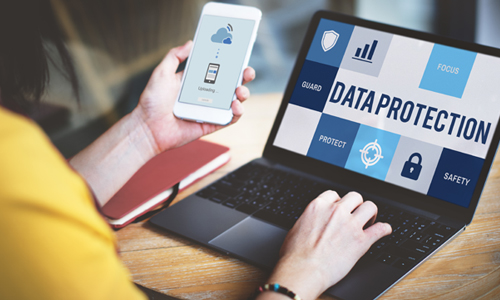 GDPR Compliance
No business can afford to leave regulatory compliance to chance because non-compliance as well as willful and accidental data breaches translate into huge risk. At OrangeMantra, we help businesses maintain adherence to GDPR by transitioning smoothly to its regulations. We deliver holistic solutions that make organizations compliant and ensure that they can protect the customers' personal data effectively in the future as well.
Compliance assessment
Data control assessment
Process modeling
Reports & Analysis
Why Comprehensive IT Security Services Matter
The managed IT security services we offer span the entire information security space, which means we have you fully covered. We bring a comprehensive portfolio of services to address business needs and challenges at the strategic and tactical levels and every point in between. Empower your business with our IT security services in more ways than you expect!
IT Security Consulting: Fill the security gaps
IT security consulting from OrangeMantra provides the perfect blend of expertise and experience to address the gaps in the in-house capabilities of your business. As a trusted partner to enterprises of all sizes, we provide the guidance and the heavy lifting needed to execute your IT security strategy and make your business secure from every aspect.
Regulatory Compliance: Transform your organization
The challenge of IT compliance is overwhelming for businesses as they struggle to demonstrate compliance with a variety of regulatory frameworks. But well-managed compliance efforts can promote better decision-making, improve agility and leverage business insight. OrangeMantra can help you secure advantage from your compliance programs.
IT Risk Management: Make better security decisions
When it comes to securing your organization, IT risk management is something you cannot ignore. A clear perspective on the security risks you face can help you in modifying your security programs effectively, optimizing technology efficiently, ensuring IT compliance, and successfully planning future investments to improve IT risk management.
IT Security Monitoring: Protect your organization
IT security monitoring is also a vital component any IT security program. As security products are always at risk, there is a probability of threats and breach of network. IT security monitoring is implemented to alert you when there is an attack underway and provide timely and accurate details that enable you to respond quickly before the worse.
Frequently Asked Questions
Q1: What does managed IT security mean ?

Managed IT security refers to having a systematic approach to managing the IT security needs of an organization. The services may be provided by an in-house team or outsourced from a service provider which oversees the entire network and information system security of the business.
Q2: What are the benefits of collaboration with a managed service provider ?

Q3: Why should businesses invest in managed IT security services ?

Q4: How can a managed security partner help a business with internet security ?

Q5: What is data security ?

test