Our teams are working remotely to meet your tech requirements promptly – Contact us Today !
Bringing The Extra Touch To Your WordPress Website
WordPress is everyone' s favorite and the most preferred CMS for online endeavors. Apart from the countless number of available themes and its customization, new theme development, converting the Photoshop Design to a functional Website stand out as the best one with its unbeatable authenticity and uniqueness.
We, the team experts at Orange Mantra convert your PSD to WordPress to make a unique and lively website. We transform your pixel-perfect designs into the W3C compliant, fast loading, responsive WordPress CMS theme and make the website visitors stay and patronize your products and services. Each design page undergoes insightful analytics, extensive discussions with the clients and modifications accordingly.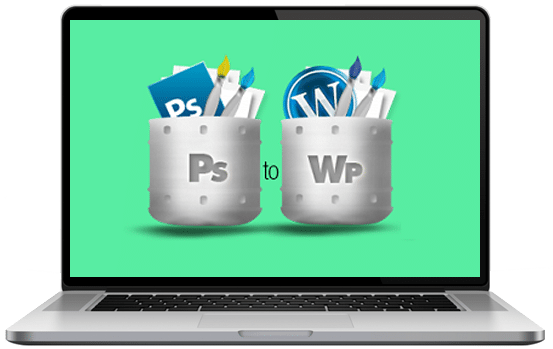 Our systematic process involved in the PSD conversion:
Analysis of the PSD file
Studying the design details and comprehend the process for conversion
Breaking the PSD to HTML
Writing the HTML markup structure, provide semantic code structure
Slicing of PSD File
Slicing and labeling of PSD file as per the preferences and requirement
Creation of Separate file structure
Preparation and creation of separate WordPress file as per the theme
Integration of HTML to WordPress
Pasting of markup on the WordPress theme files with dynamic functionality
Cross-browser compatibility and validation
Testing the website for browser compatibility, functionality, & Markup validity
Some of the benefits that prompt PSD to WordPress conversion are:
Easy to manage the website from anywhere
Simple and enhanced usability
Search engine indexes the website content easily
Compatible to cross browsers
W3C validated website for smooth working
No need of additional FTP and HTML software
Easy and cost effective updates
Pixel perfect conversion
Widget ready sidebar
Accomplishment of projects within specific time
Make a quality investment for your business with us. Contact us Today.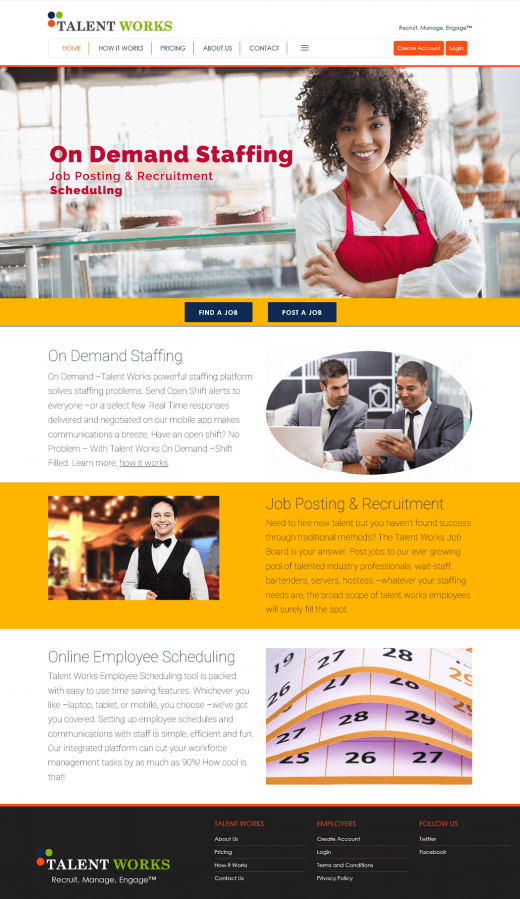 Explore The Projects We Have Worked On
We have a brilliant track record with a large number of successful projects to our credit. View our portfolio or get in touch with us to know more.
View Portfolio
Contact Us

Client's Testimonials
The quality of the work provided at OrangeMantra was simply superb. They have an impressive kind of response and follow up. They won our trust and confidence and we are eager to work with the talented Android team again.
– Mick
I recommend OrangeMantra's App Store Optimization team for their great work in maintaining and upgrading the mobile application. They were always on time and delivered the desired outcomes.
– Louis
OrangeMantra has a good App developer' s team and I enjoyed working with them. Communication and responsiveness were top-notch and their skills were strong. In case where the work was beyond the ability, they were in preparation and put more hours on work to get the task done on time. I enjoyed working with Orange and will likely have additional projects for them in the future.
– Cristiano
I have only one word to say about OrangeMantra. That is WOW!! Time, Cost, Efficiency, Professional, Cordial are some of the words that strike my mind regarding the App development moments. We are getting a successful number of downloads and are expecting more shortly. All due to their sincere efforts. Thank you Team.
– Omair
OM team did a great job. The mobile app was developed in a short time! I liked the consistency in their way of communication. I was always informed about the working status and the next steps involved. Thank you again!.
– Christoph
The Team excels in fast service. They designed, developed and delivered our android and iOS app within a short duration of time that anyone may not even imagine. It's the result of an amazing team effort.
– Bryan
test