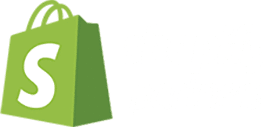 We are trusted Shopify partners. Get in touch with us for your Shopify projects.
It is an undeniable fact that E-commerce website forms the essential promoting tool for any of the businesses today. Any e-trade may secure its place in the top most level through the usability of the website and evidently, Shopify stands as the ideal e-commerce platform of 2015.
Shopify is a simple, complete CMS and includes a blogging platform to help the customer group. Our developers are always technologically updated and deliver the latest demonstrated technology to their clients. Our committed team meet the focused requests of a small or mid-sized business with Shopify's simplicity and powerful management system. We help to depict the brands and complement with the exceptional offering recommendation to pull in and motivate the customers.
Services We Offer on Shopify Platform
Shopify Theme Design:
We follow Shopify standards and develop theme from the scratch. We ensure that the theme developed is apt for your e-commerce store and works well on most of the major browsers and any of the mobile devices.
Shopify Theme Customization:
We customize the original theme as per your requisites and keep up the standard. Further, we ensure the functionality through rigorous testing of the newly added ones including the existing ones.
Shopify App Development:
We follow the best practices in bringing your e-commerce site to a wide range of customers. Apps help to engage the customers 24*7*365 from anywhere which accounts for high conversion and ROI.
Shopify SEO:
Though the Shopify platform comes with SEO rich features, we leverage the strategy and help you earn maximum ROI. We help you enhance the store's SEO to show up on popular search engines like Google and/or Bing.
Data Migration to Shopify:
We migrate your data, design and any other relevant stuff from other platforms without any loss. We take utmost care of the data, security involved in the process and create an hassle-free website for you.
Shopify Upgrade and Maintenance:
We upgrade your site as and when new versions are released, fix bugs, and render all the essential support for smooth running of the website online throughout its lifetime.
Significant Features of Shopify Store Development
Shopify possess all the essential features that an e-commerce store needs. It serves as an excellent e-commerce platform for an impactful and profitable businesses online.
Standard-compliant and completely customizable templates which gives professional look to e-commerce site set up with Shopify.
Simple to add, edit, list and organise products with Shopify's streamlined CMS interface.
Streamlined admin panel, interactive real-time statistics, intuitive administration, lets the merchant to manage the shop easily.
Customizable views of orders, personalised e-mailing for the customers, automated chargeback for order cancellation, real-time notifications reduce the load.
As it is designed by SEO experts, e-commerce marketing is easy with automated XML sitemap generation, one click submission for Google product, and, etc.
PCI compliancy ensures customer data security, backed by reliability, speed of MySQL databases and compatibility with several direct payment processors.
Why Orange Mantra for your Shopify E-commerce Store Development?
Domain Experts:
Orange Mantra's Shopify developers are expertise in the field with years of experience handling several projects from different industry verticals.
Professional Approach:
We provide a professional look to your site by following agile methodology, complete projects at affordable rates and stipulated timeframe.
Complete analysis of business value:
We conduct a complete market research, analyse your business value and create an error-free e-commerce store to earn profit.
Meet Development Standards:
We work for quality and our team conform to coding standards throughout the design and development phase of the Shopify Store.
Seamless Communication:
Our Project associate will communicate with you regarding the phases of development & will be available for your concerned queries.
Real Solutions:
We provide customized e-commerce solutions, redesign your existing store as per the day's need, enable features for mobile commerce, and so forth.
Create your Shopify E-commerce Store the Way You Want Enquire Now