Our teams are working remotely to meet your tech requirements promptly – Contact us Today !
Are you looking for an e-commerce platform to kick-start your business?
Launching an e-commerce store instantly without having technology expertise is easier said than done. However, this is possible with the ready-to-sell Shopify and Shopify Plus platforms. Bringing an array of versatile features out of the box, they enable you to set up a successful online store fast and get it going. Whether you have 10 products or thousands of them, Shopify gets you sorted out and enables high conversions too.
Boosting your e-commerce sales is our ultimate objective
Right from the start, we have a mindset that focuses on the growth of sales for the clients. For this reason, we help them unlock new opportunities with Shopify and Shopify Plus e-commerce platforms. We set our standards high and make sure that our developers match these standards. For this reason, we have built a team that possesses advanced skills and rich experience in Shopify and Shopify Plus. OrangeMantra understands the expectations of your consumers and brings the most optimized e-commerce stores that are tailored to fulfill them. We open the opportunities for the businesses to enhance their brand value and maintain it as well. Connect with us and take your business on the next level.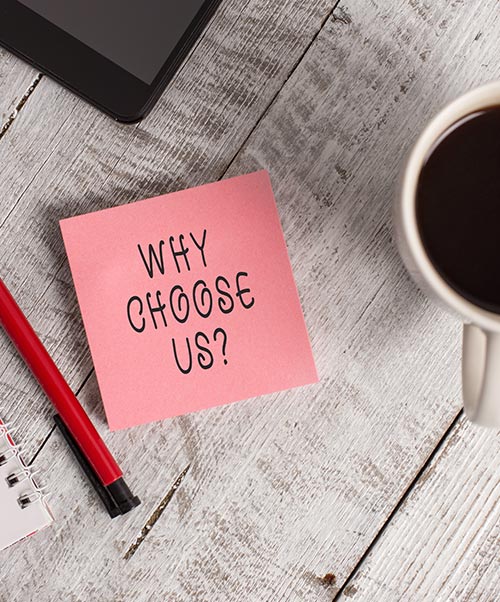 Why Choose Us As Your Shopify Partner
Store that matches your demand
We offer the best Shopify development services to give you exactly what you require to achieve your growth targets. Being a leading Shopify partner, we bring expertise, experience, and dedication with our services.
Your success matters the most
Our seasoned team of skilled Shopify developers has been offering optimized e-commerce stores since the inception of the platform. Trust our knowledge for handling your Shopify project and assuring success.
Store that matches your demand
As the real work for e-commerce stores begins only after their launch. We provide the right direction for generating high ROI for your store. From design and development to launch, our team offers reliable end-to-end support.
Your success matters the most
Every Shopify developer in our team knows the significance of building your brand's presence online and makes sure that it happens. Their expertise in design, development, customization, and integration make them a reliable provider.
Hiring an expert with ease
Running your e-commerce store seamlessly is all about getting reliable assistance and support. Our competent team of Shopify and Shopify Plus experts is capable of upgrading and maintaining your store. Hire them as per your needs.
Solutions That Deliver Success
We blend Shopify's rich features with our creativity to create state-of-the-art Shopify e-commerce stores, which are visually appealing and functionally robust.
Our Testimonials
Working with OrangeMantra has been a fantastic experience from the very beginning. They created an amazing Shopify e-commerce website for us and it served as an excellent launchpad for our business. Thanks guys, great job!!"
Anil Bansal
Marketing Head
There was a time when we were encountering issues with our Shopify store one after the other. Luckily, we found a trusted Shopify partner in Orange Mantra. They gave us extensive support in resolving problems as soon as they came up. To date, they maintain our e-commerce store and we absolutely rely on them for keeping it in a great condition
Christine Rose
IT Head
I needed an extraordinary-looking e-commerce store for my designer brand. Thanks to OrangeMantra, I got one that matched my expectations. They designed a wonderful theme for my store and made sure that it pulled customers for me
Ankush Rana
Senior Consultant
Clients We Have Served
Frequently Asked Questions
Shopify offers a complete marketing suite that empowers businesses to easily scale and get noticed by their target audience. The platform offers many SEO features such as customizable headlines, titles, and meta tags that can help your website to rank higher in search results. Customers can post product reviews that help in building your business's credibility. Additionally, by integrating Shopify with third-party integrations like MailChimp, Google Analytics, and Social media platforms, you can expand your reach to your audience and drive more revenue.
Shopify supports all kinds of payment gateways which allow customers to make payments through their preferred payment modes.
The cost of developing a Shopify eCommerce store varies from project to project depending on several factors such as complexity involved, the number of features to be integrated, the scale of the project, the country and experience level of developers, etc. Get in touch with our Shopify experts for the best cost estimate of your project.
test